When we went to Westfield on Sunday, we hadn't planned to visit Wahaca for dinner. We had originally planned to go to the new Japanese market hall – Ichiba. However, after being told that nothing that they served at the hot food counter was gluten free, we went elsewhere. It had been a while since we had been to a Wahaca so we thought we'd give it a go.
Wahaca has always been known for being good on the ol' GF front. They have a specific menu, and even flag where some items would be okay for those who are okay with cross-contamination (such as myself) versus someone with a more severe reaction. When they took our order, they even double checked the severity of the intolerance.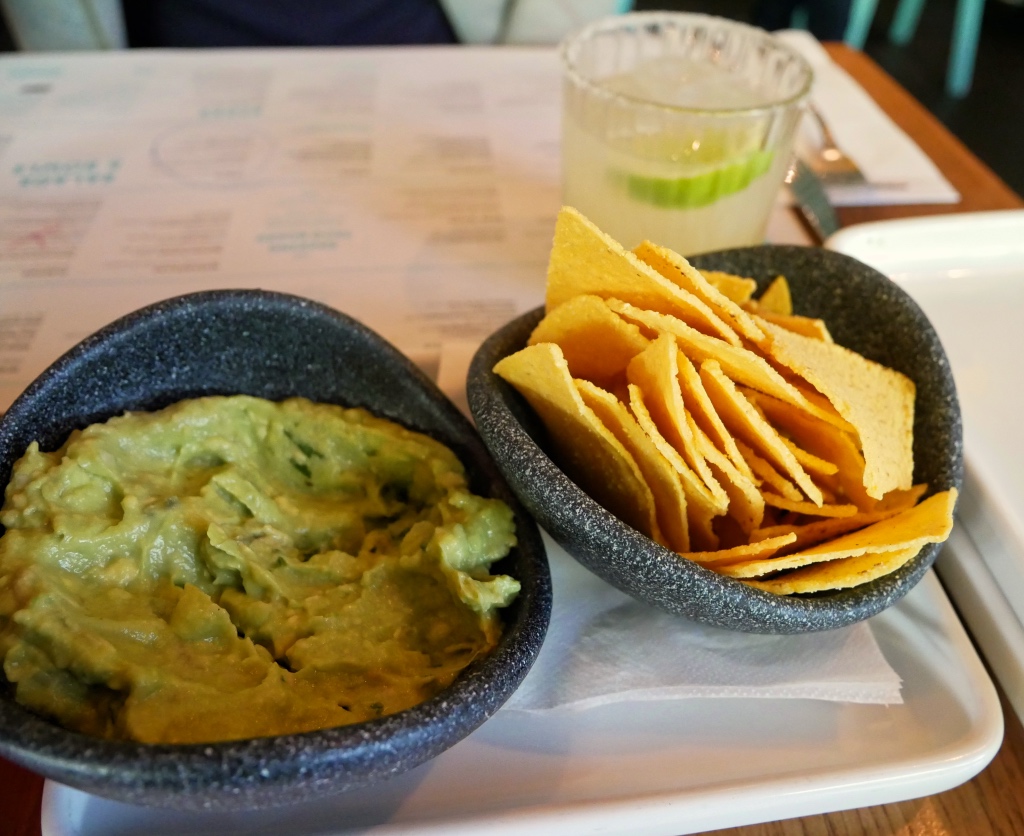 We had originally planned to have some wine to share, but our waitress convinced us to go for margaritas instead (I say convinced, she had barely finished the word 'margarita' before we had decided that it was a good idea!). To accompany the drinks, we had planned on having the GF nachos with chorizo however, they didn't have enough GF corn chips to give us those, so we opted for chips and guacamole instead. The guac was really tasty, but in hindsight, I wish we had ordered some chilli flakes to have on the side.
For the main event, we decided to share a number of plates (unless mentioned, everything here is off the GF menu)…
The Pork Pibil Tacos for me are always a highlight. So messy to eat, but they're always packed with flavour. Oddly, I didn't think that the pickled onions tasted of too much, and it would have been them to have a bit more of a kick.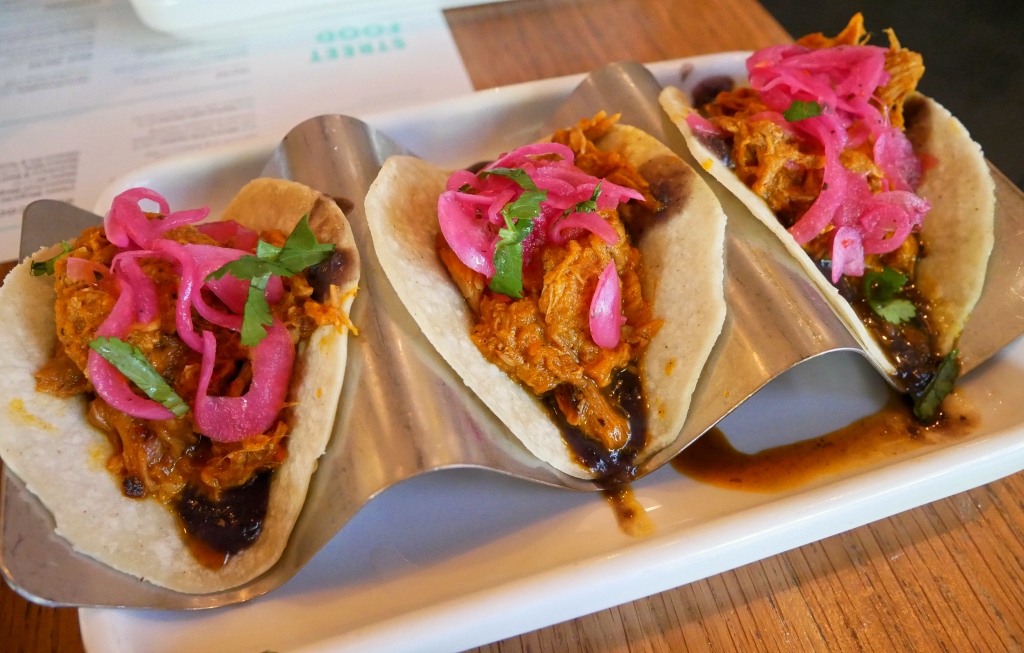 The Steak Tacos with cheese (obviously) are always another item I always order. The flash-grilled steak  had a nice smoky taste and worked really well with the cheese. Often, the cheese is a little overdone and so can be a bit tough and just come off all in one go, but this time, the cheese was still quite gooey!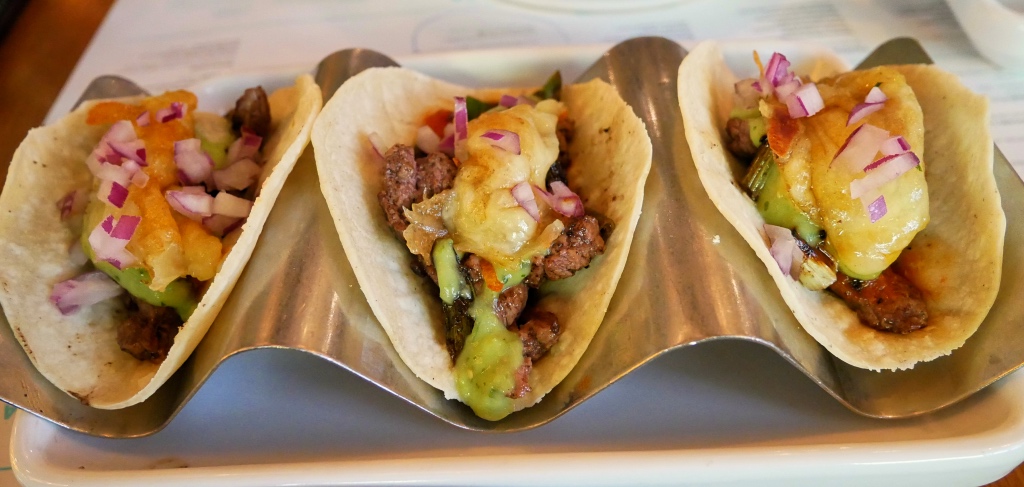 We then went for the Sweet Potato and Feta Taquito. We didn't expect a lot from this dish, but it actually became our favourite! The sweet potato was really flavoursome and it worked so well with the saltiness of the feta. I was sad that there were only two of these on the plate. We had also ordered some Sweet Potato as a side, and this had the same taste – it's hard to place it but it's garlicky and a bit salty.
Finally, I had the Devon Crab and Avocado Tostada. These had a lot of lettuce on them and I think I would have preferred more crab and less salad. When I had the crab, it was nice, but I think it was hidden under a lot of garnish. The boy can't eat crab and so he opted for the Chorizo Empanadas. His original plan had been to have the Duck Croquetas, but apparently they're really popular and had sold out. The Chorizo Empanadas did sound amazing, but sadly the pastry is made with gluten. Apparently they were really tasty but the pastry around the outside was a bit crispy and dry, so he left those bits.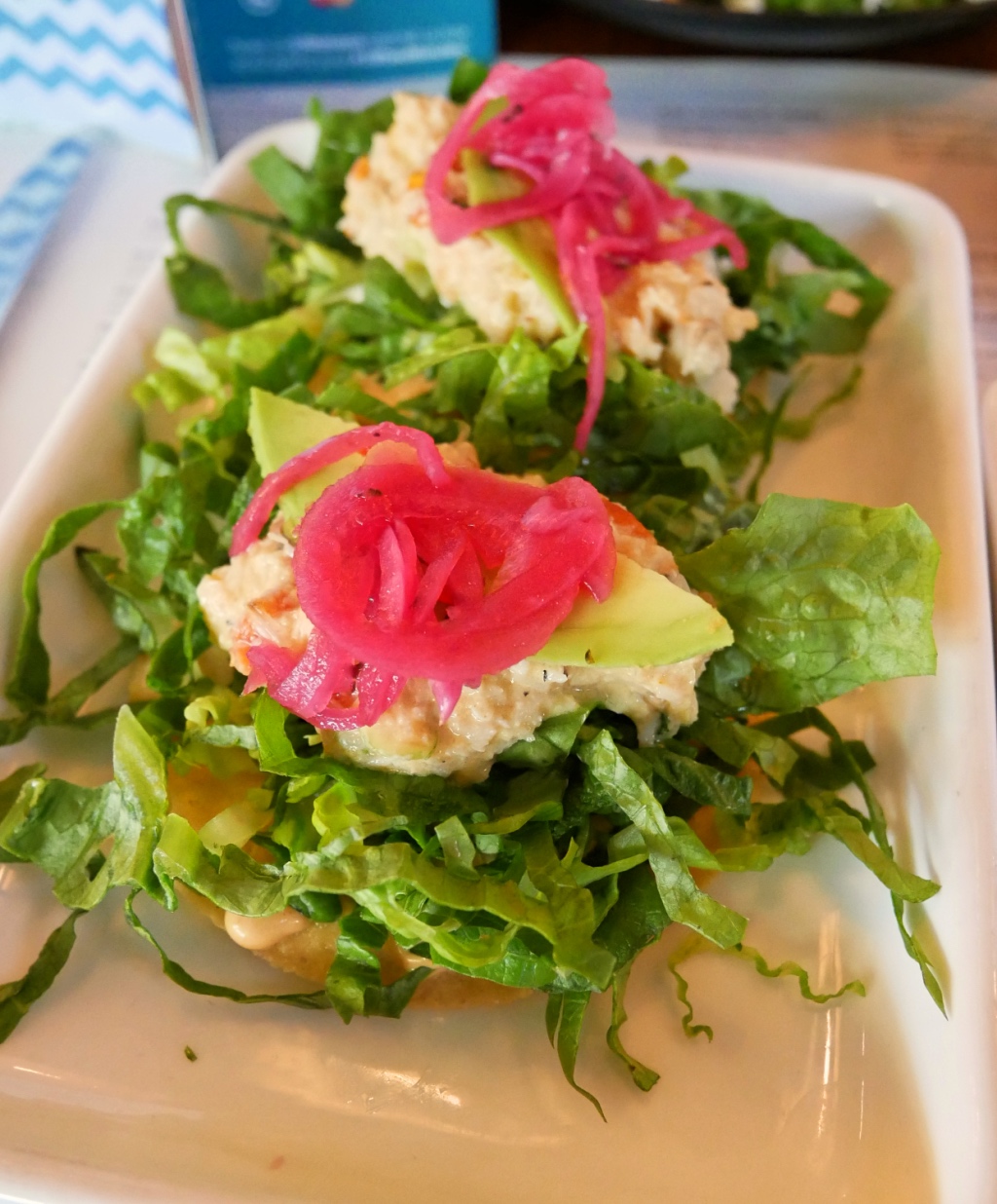 By the time we had got through all of that, we were both stuffed, so dessert was definitely off the table. Before I end this review, I just need to mention the service. Our waitress was a lady called Jackie and she was great – very attentive and chatty, and seemed to really enjoy her job. We were both really impressed!
So, all in all, despite Wahaca not being our original plan, we both had a great evening. If anything, it probably felt more 'date night' than eating at Ichiba would have felt anyway.
Sammy x