Kiev had never really been somewhere that I had considered visiting, however I've been able to visit there a couple of times this year with work. Whilst we didn't get a lot of downtime, we were lucky in that on our first afternoon, we had some time to go and explore the city. Luckily, we had a chaperone who took us around and showed us some of the key sights in Kiev. As I hadn't anticipated this, I didn't have my camera on me, so all of these pics were taken on my iPhone…
We visited Khreshchatyk Street which is basically the Regent Street of Kiev. I had expected Kiev to be quite stark, but it was a beautiful day and this street completely changed my perception. It was lined with lots of trees and pretty buildings.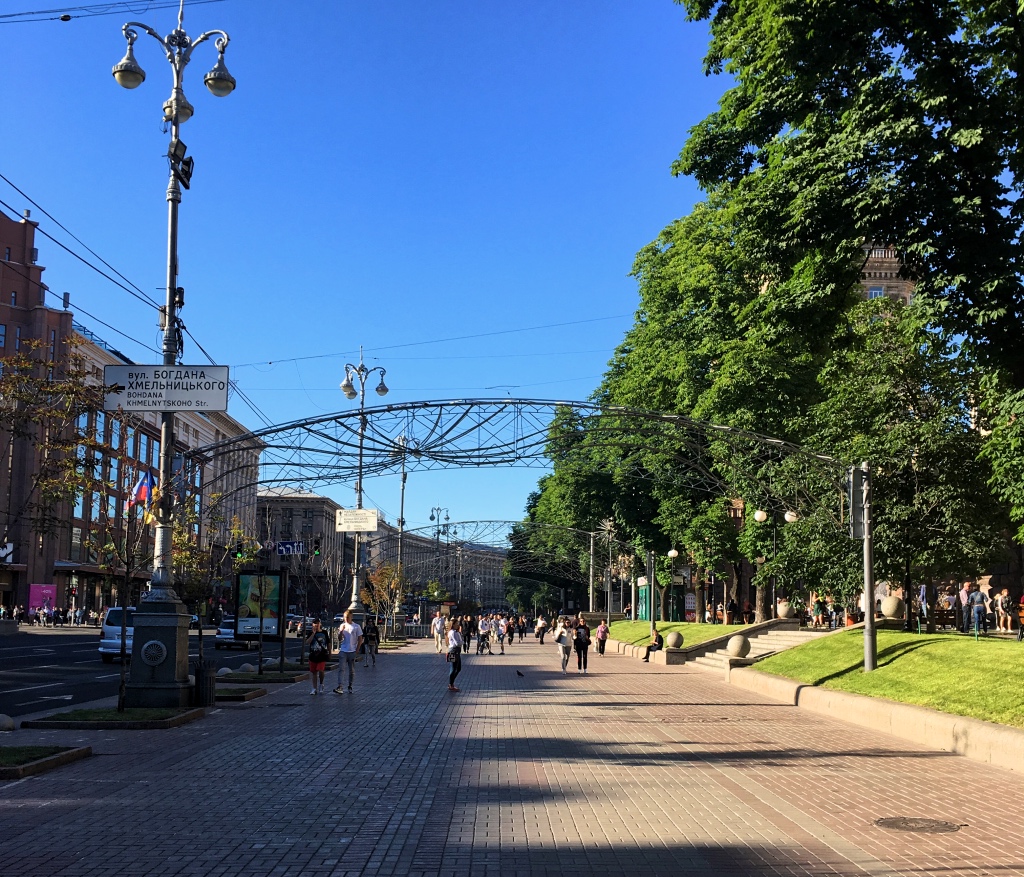 Walking up Khreshchatyk Street will take you to the Maidan Nezalezhnosti which literally means 'Independence Square'. Apparently it's been regenerated a lot, and you can tell this from the mix of architecture around the square. It's also home to the 61m high Independence Monument.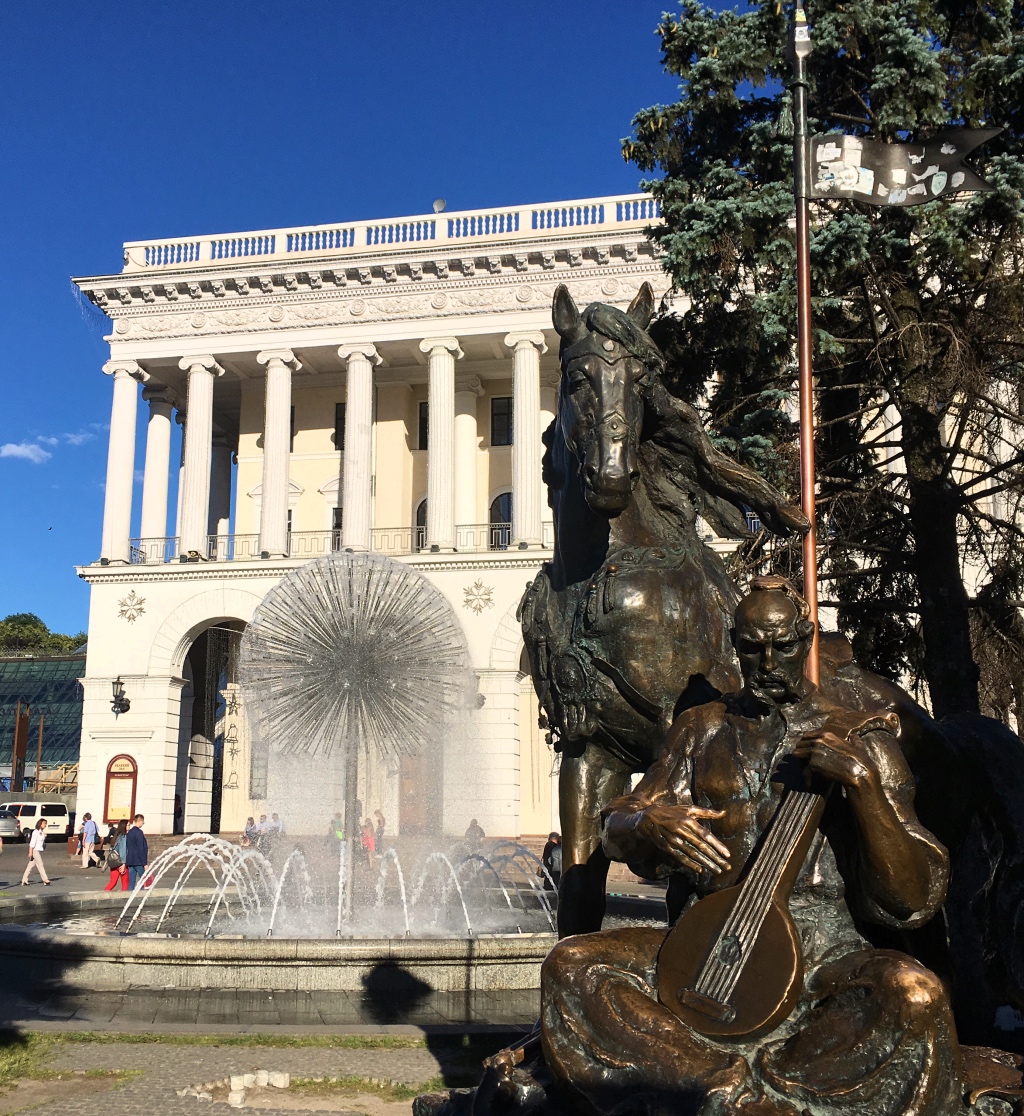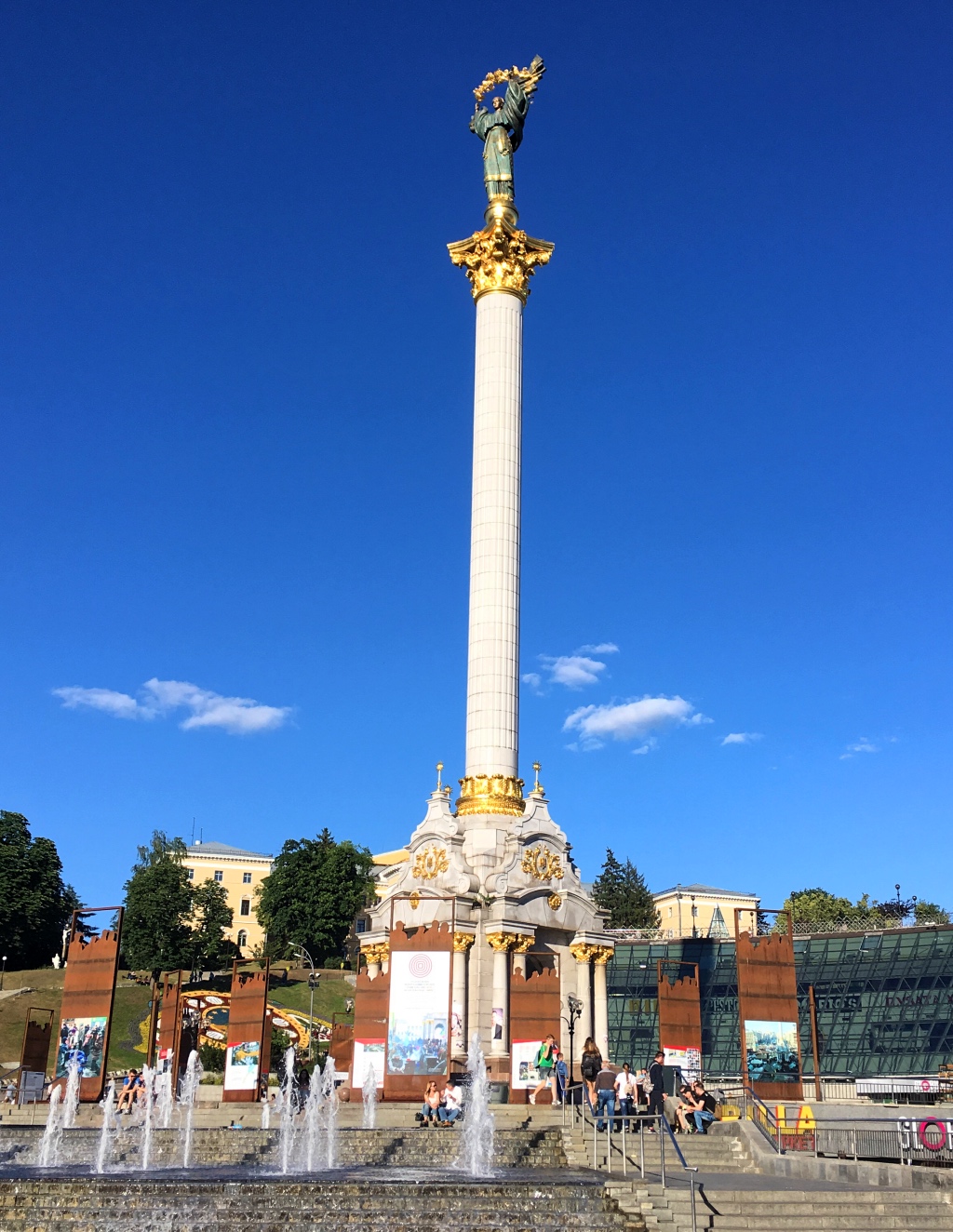 Next, our chaperone then said that he would take us on the Kiev Metro. What I didn't expect was that the tube would be so far underground. Turns out that the Arsenalna Metro station is 105m underground, and the escalator ride is almost 5 minutes long! Once we had finally made it down to the platform, we took the metro a couple of stops and found ourselves down by the Dnieper River (I didn't even know that Kiev had a river!).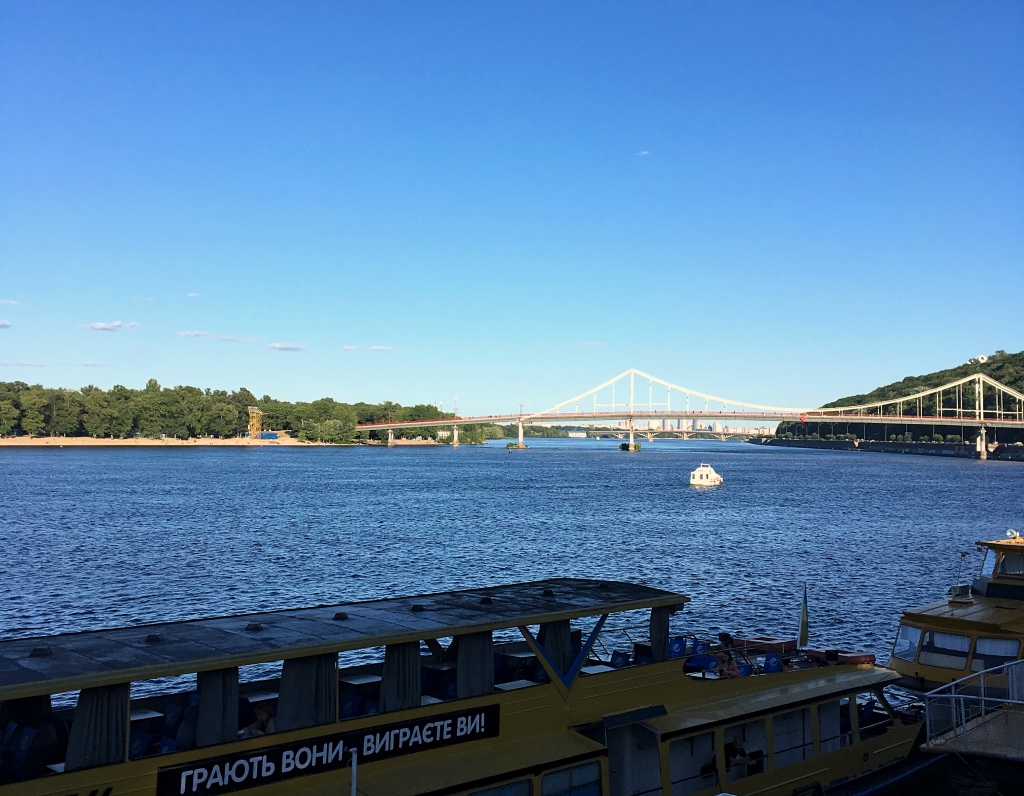 We went for a stroll along the river, taking time to take in the views and admire a cute church which we walked past.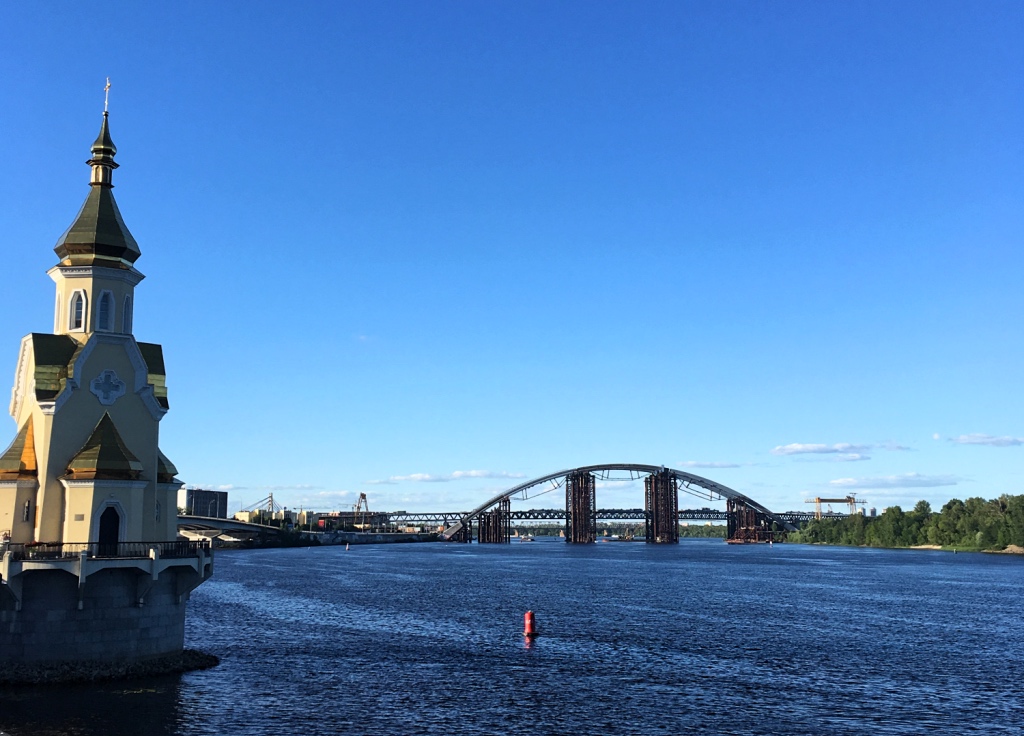 From there, we headed back towards the city and went towards the university area. There, we found that in Kontraktova Square was a large ferris wheel, which offered great views of the city. It was only about the equivalent of £2 for a ride.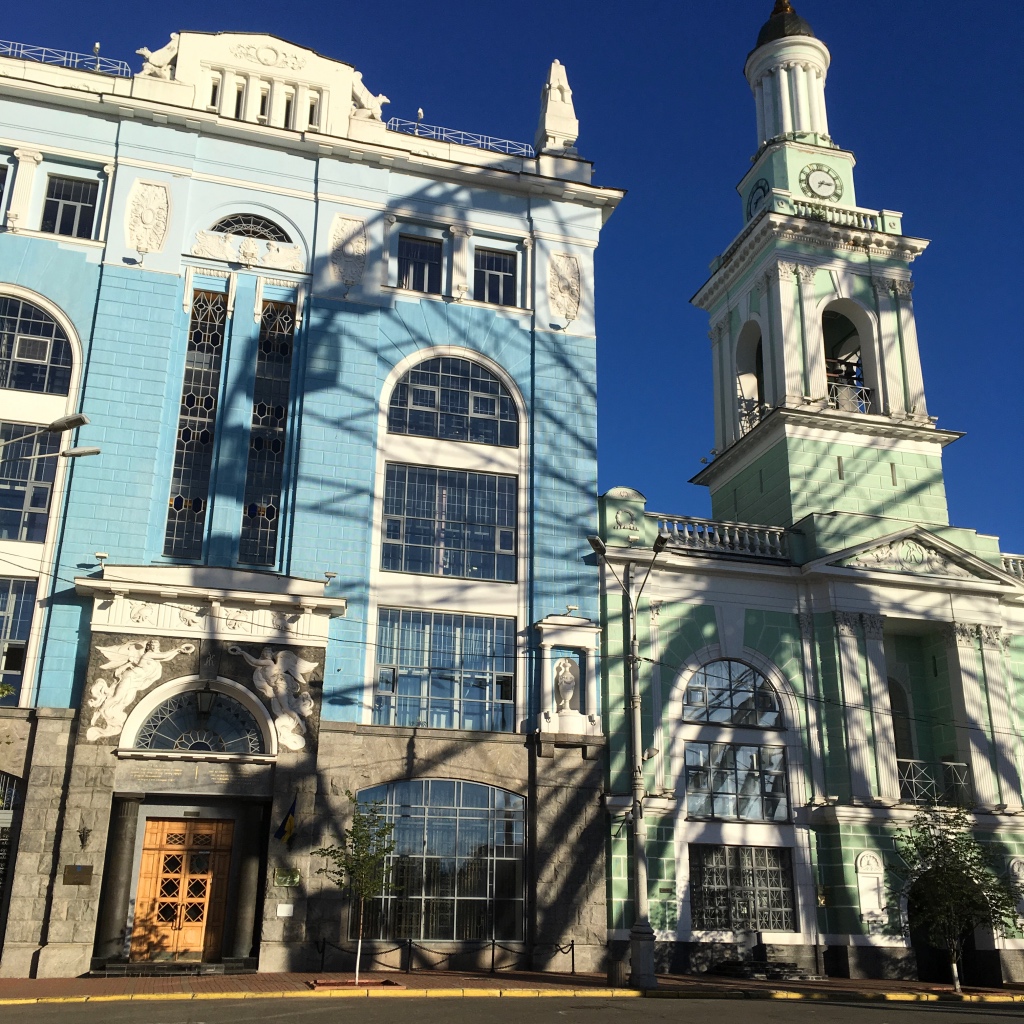 It was here where we spotted what became my favourite building in Kiev – the beautifully coloured St. Andrew's Church. Turquoise is my favourite colour, so I spotted this straight away. Luckily, when we went for dinner that evening, our restaurant was right next to the church, and we were able to get a better look (read: better pics for the 'gram).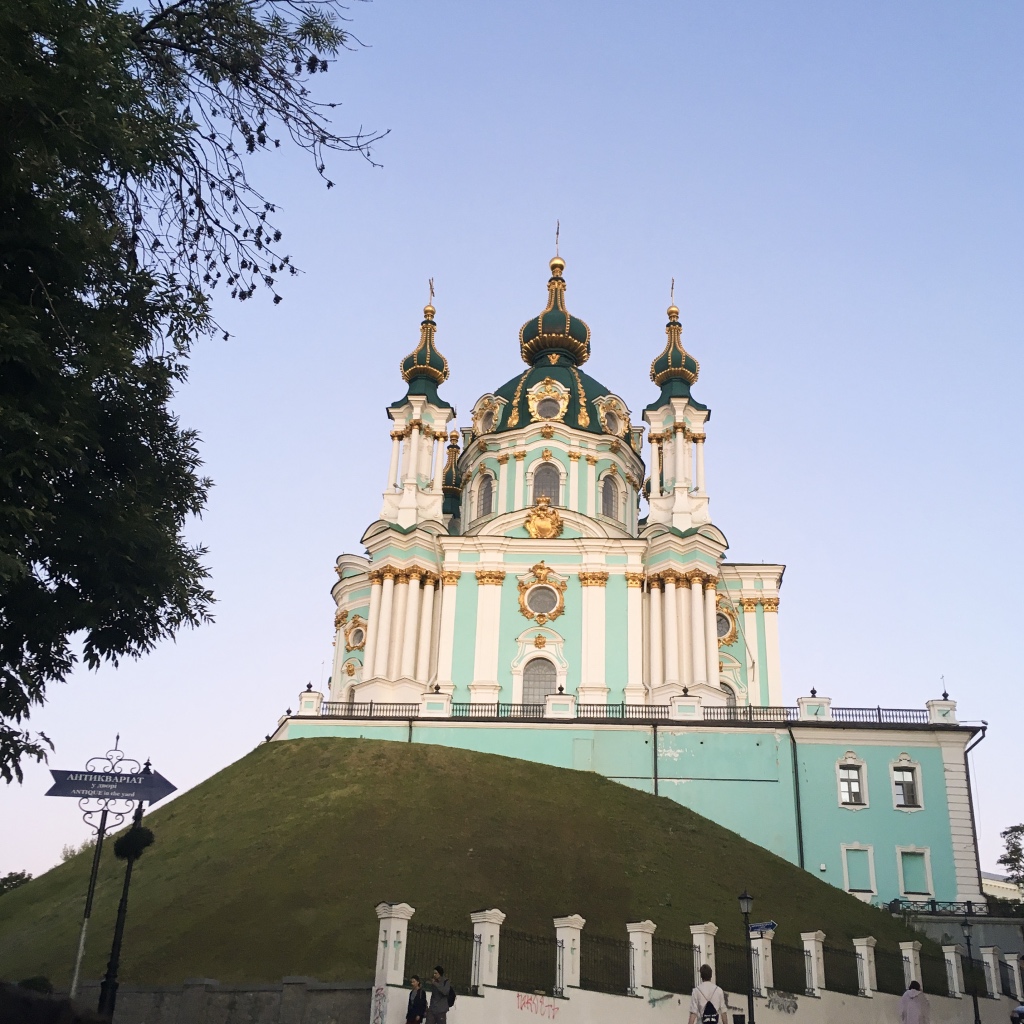 To round off the day, we went for dinner at a traditional Ukrainian restaurant – Kanapa. The decor felt a bit like you were in your grandma's living room! To start things off, we had a whole range of dishes to share (managing to avoid the brains and testicles which were on the menu!) before moving on to the main, where I had the boneless carp with apple, beetroot and gherkins. It was all pretty tasty and I was glad that we were able to visit a proper Ukrainian restaurant before the proper work kicked in!