Hands up if you remember the days where the only gluten-free lunch option was a salad? It's safe to say that GF options have definitely become better in recent years. I've been working in Fitzrovia in London for nearly 7 years now and there is now more choice for a GF lunch than ever. So, I thought I'd give you a low-down on some of my favourites (featuring some rather delightful al-desko iPhone photography)…
Leon
Gluten-free chicken nuggets, need I say more? Hangovers at work will never be the same again. These, combined with the lattice fries are an absolute winner and have been my saviour a number of times. They also have lots of other GF options such as a chicken and chorizo rice box, meatballs and burgers. Their breakfast offering is good too, with a number of different poached egg pots. Leon can be a bit on the pricier side, but it's definitely worth it.
Abokado
If I want something healthy and warming, then Abokado is my go-to. It's cheaper than Itsu and I find that it has a lot more GF options. I'm a big fan of their Red Thai Curry and also their Teriyaki Chicken. Their sushi is also really tasty and there's lots of variety.
Coco di Mama
Another hangover saviour (mum/dad, if you're reading this, I swear I'm not hungover at work all of the time!). Coco di Mama is a pasta takeaway place and is a firm favourite in the office. As well as doing GF pasta, they also do rice as well if you want to be a bit healthier. It's also pretty reasonably priced, so it's the perfect comfort food lunch.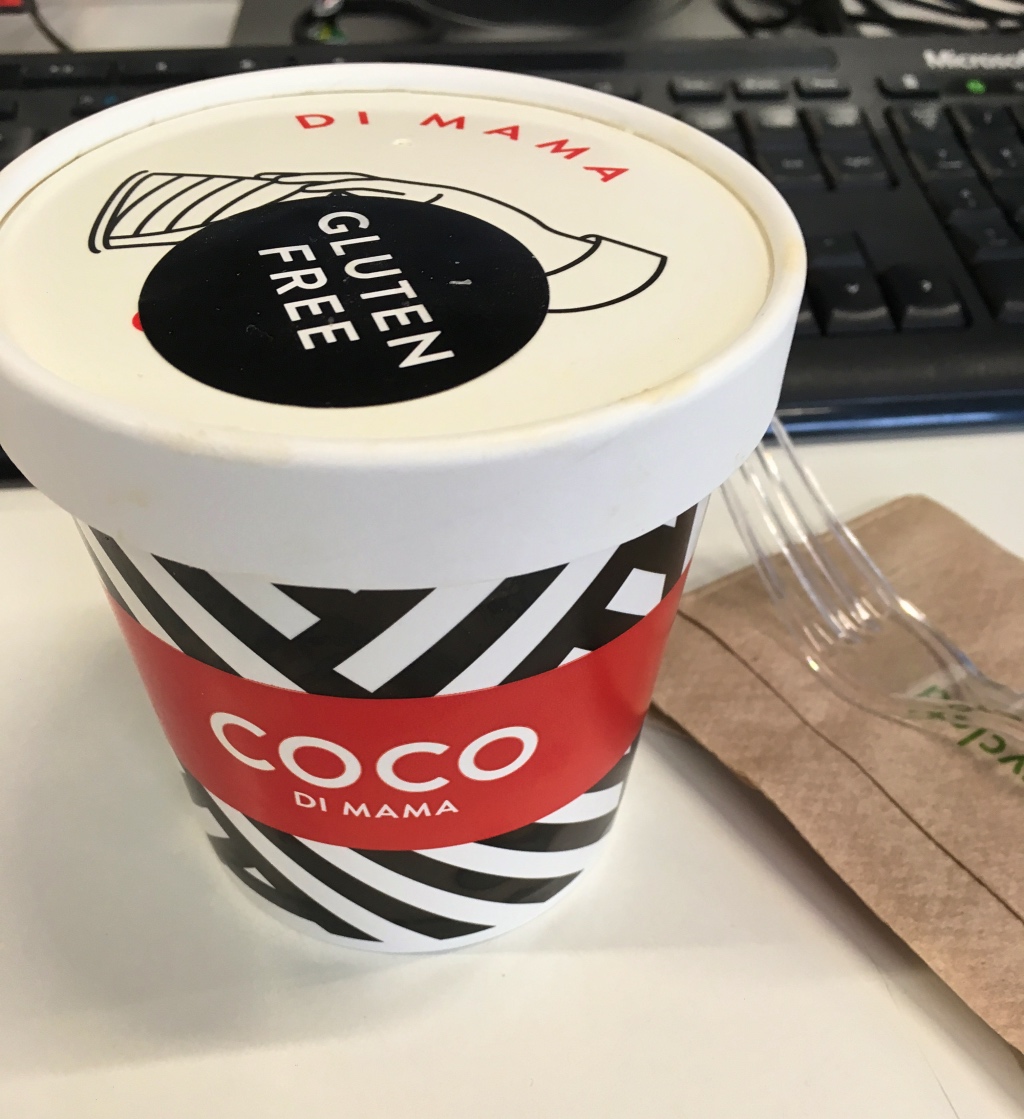 Vital Ingredient
Probably my favourite salad place. The queue is always huge, so it looks like a number of people also rate it. You can either create your own salad or go for one of their house salads. It's not the healthiest, but I really like their Nachos Grande salad. They also do hot food and I think that their Tostilocos bowl is another great comfort food option. It's made up of brown rice, chilli con carne, jalapenos, cheese and nachos – what's not to like?!
Marks & Spencer
If I'm after a quick and easy lunch, grabbing a sandwich from M&S is my go-to. They have a great range of fillings (probs the largest range out of the usual sandwich joints) and also do some great 'desert' options. It's also probably the most purse-friendly option out of the whole lot.
Beyond Bread
I couldn't do a list of GF lunch spots in Fitzrovia and not include Beyond Bread. This 100% GF cafe is brilliant, the cakes are sooo good, as are their toasted sandwiches. You need to make sure that you get there early so that you have the best sandwich options!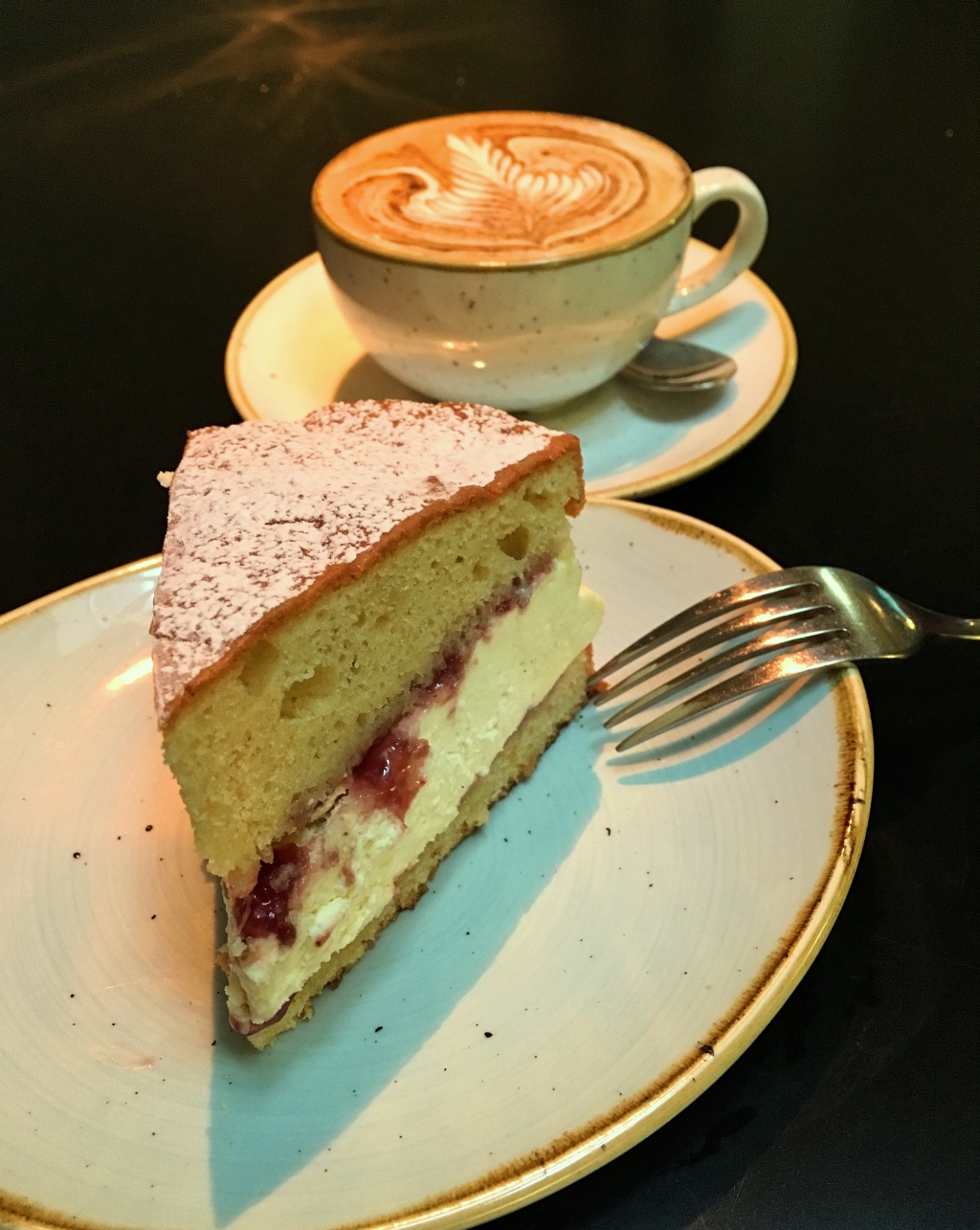 Tortilla
This is another firm Friday favourite. I love their naked burritos. It's essentially all of the goodness that you find in a burrito but in salad form. It can be a bit pricey, but it's definitely a good treat on a Friday!
Do you have any GF lunch places I should try? I'm always on the hunt for new places!
Sammy x