I've lived in London for over 6 years now and despite being a massive foodie, I really haven't taken huge advantage of all of the amazing restaurants that are right on my doorstep. It's something that I want to do more of in 2018. Earlier this month, it was our anniversary and so we decided to take a Friday off and go for lunch. After some browsing and researching, we chose to go to Corrigan's in Mayfair. The lunchtime set menu looked like one of the best that we had seen, and for only £34 for 3 courses, we felt like it was a bit of a bargain.
When we arrived at the restaurant it was surprisingly empty. It was about 1.30 on a Friday lunchtime yet there were only about 4 other tables in there. The decor in the restaurant is modern, yet cosy. There are lots of dark blue leather and wooden floors and shelves which give it a warm feeling, combined with modern fixtures and art. Luckily, a couple of the tables remained in the restaurant for the duration of our meal meaning that the restaurant maintained a nice, relaxed yet chatty ambience.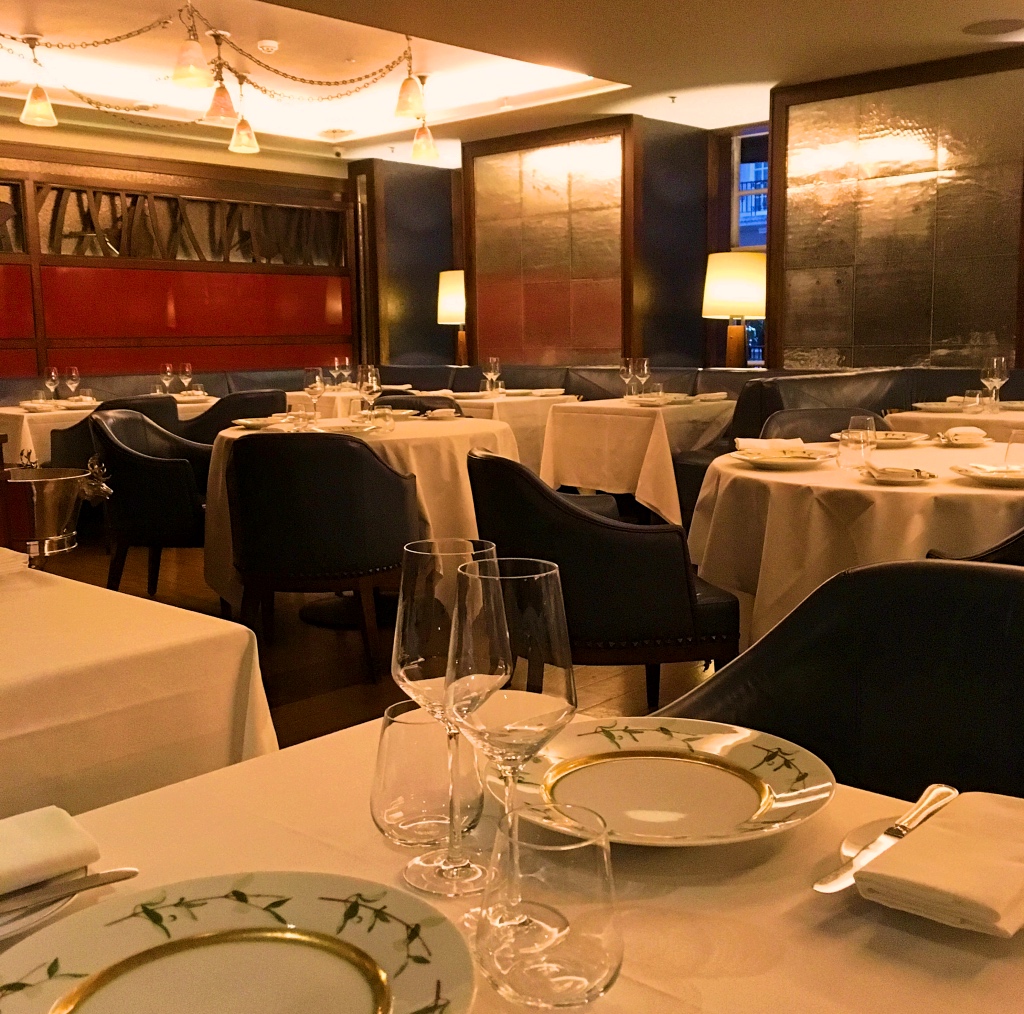 Upon arrival we were asked if we wanted a glass of champagne by the sommelier which we (obviously) agreed to. We then set about selecting our meals and an accompanying bottle of wine. We both opted for the same starter and then mixed it up for main course.
Whilst we were waiting for our food to arrive, we were brought over some bread and an amuse bouche (anyone else think of the 'well, it is amusing' Friends quote when they hear those words?!). The amuse bouche was a thick cauliflower soup which could either be eaten as a soup or as a dip with the bread. The gluten-free bread was warm and had a great texture. It was probably some of the best GF bread I've had – not at all crumbly and nicely flavoured. The cauliflower soup was delicious. It had a strong cauliflower taste without being overbearing. Totally could have had a bowl of that as my starter TBH.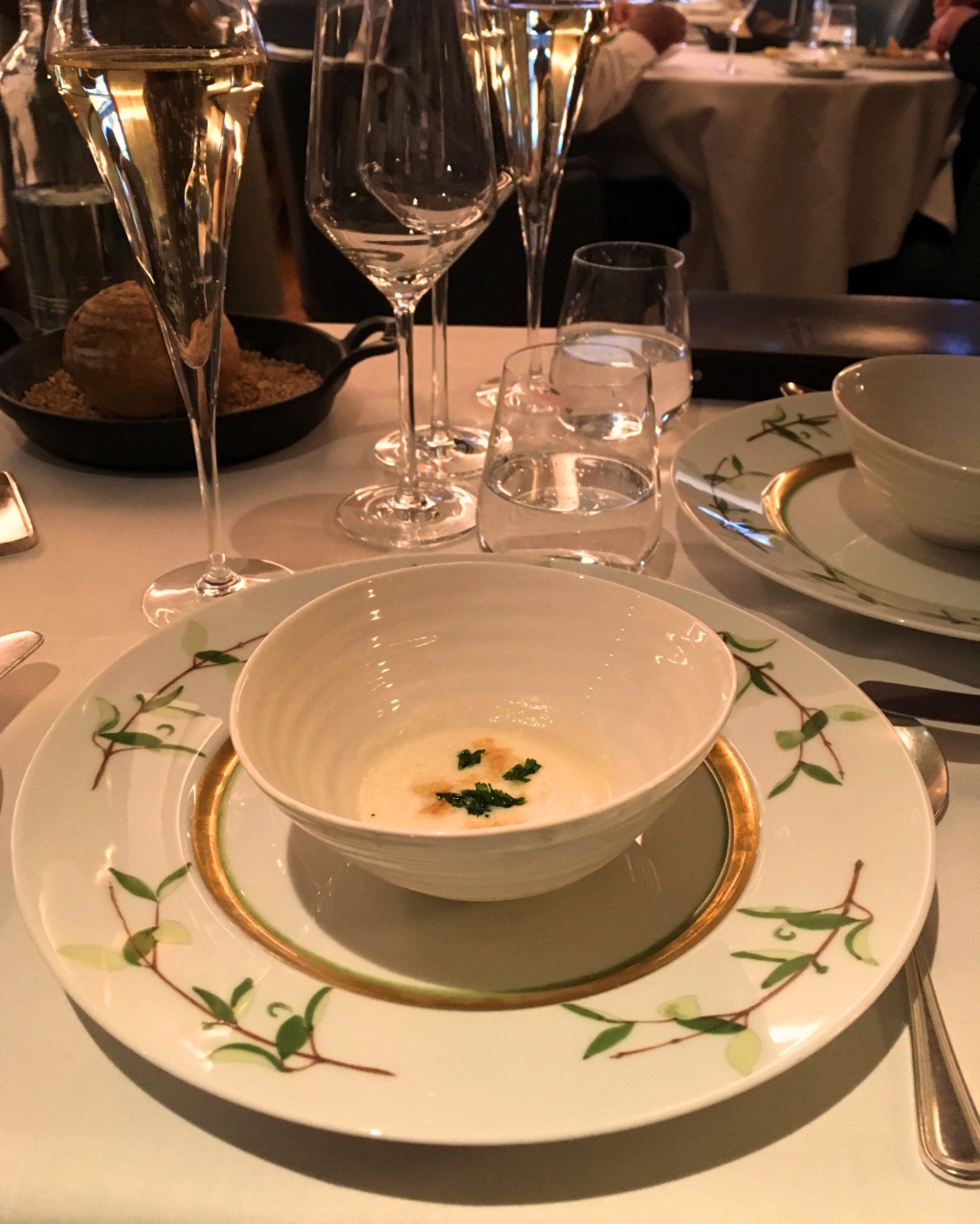 For starter, we both opted for the Parsnip Soup with Smoked Eel and Caviar. I wasn't too sure what to expect with this, I think I always think of eels as being slimy (essentially I only ever think about them being jellied which just grosses me out). I couldn't have been more wrong! The waitress brought out a small bowl with the smoked eel and caviar delicately positioned and then poured over the parsnip soup. The soup was creamy and had a strong parsnip taste without being too rich. The eel was firm and not unlike eating smoked mackerel and it worked perfectly with the parsnip.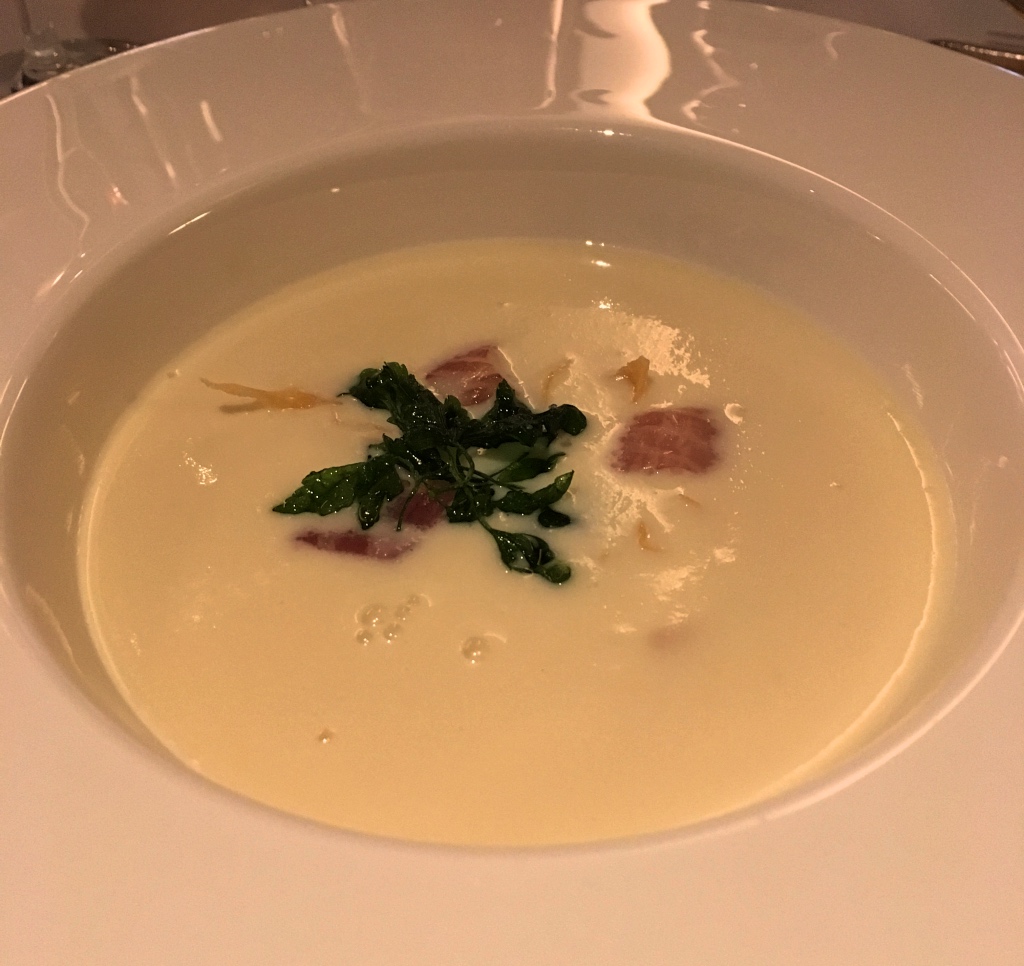 As they cleared away our starter and empty champagne glasses it was time to move on to some wine. We had chosen a Malbec as we thought it would go well with our choice of mains and it was a fair price. I think that the cheapest red wine on the menu was about £40 and the one that we opted for was £50. The Malbec was easy to drink and not too full-bodied.
Our main courses soon came out and again, these looked great. I had opted for the Breast of Creedy Duck with Smoked Alsace Bacon and Winter Cabbage, whilst the boy had chosen the Braised Beef Cheek with Bone Marrow and Cauliflower. We then also got some carrots to share as a side. The first thing that surprised me was the portion sizes – they were extremely generous! I had two large pieces of duck on top of the cabbage and bacon. The duck was cooked perfectly and was full of flavour. The cabbage and bacon were well seasoned and it all went extremely well together. The salty duck skin was amazing.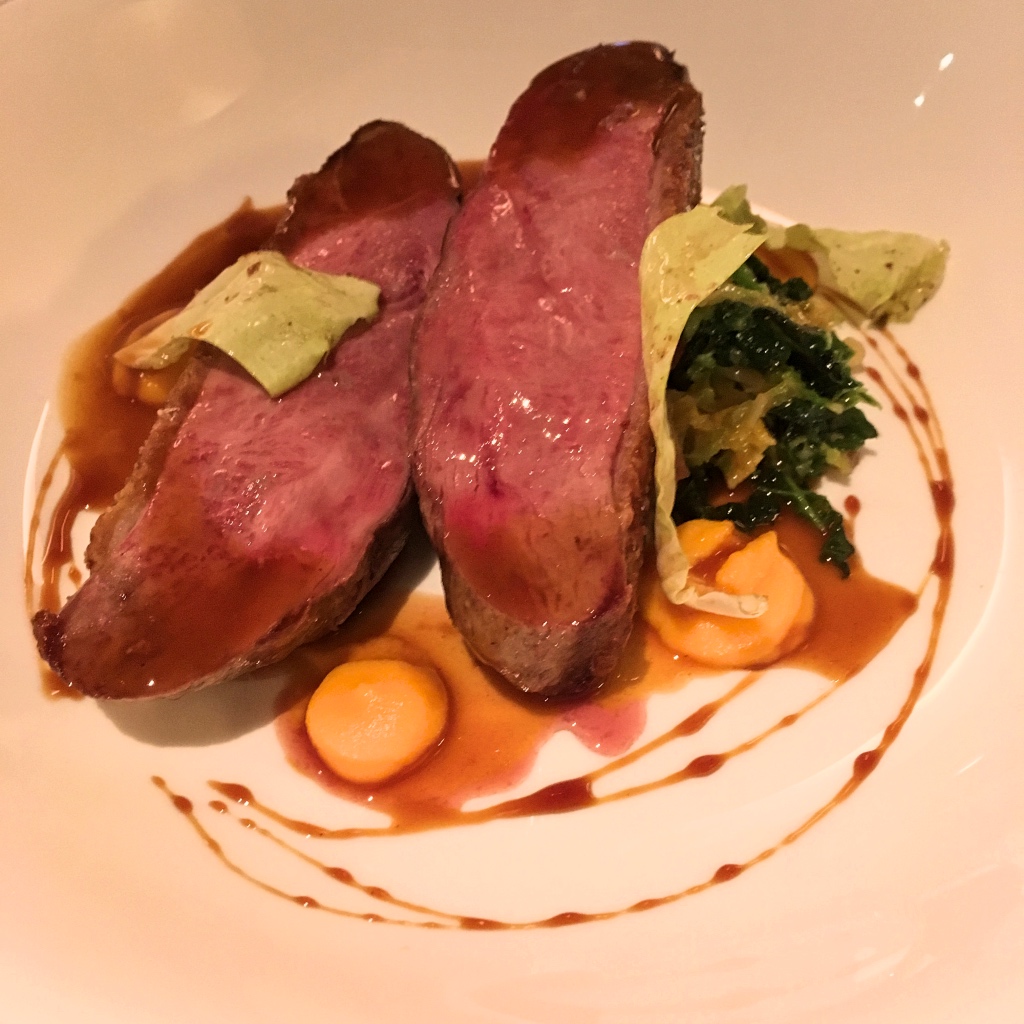 The boy's beef was also a good size and was melt-in-the-mouth. The sauce had a lovely glaze to it, but wasn't too rich and was balanced well with the other elements of the dish. I wouldn't usually give the carrots that we had on the side a shout out, but they were so good! Buttery and well cooked, they were a good addition.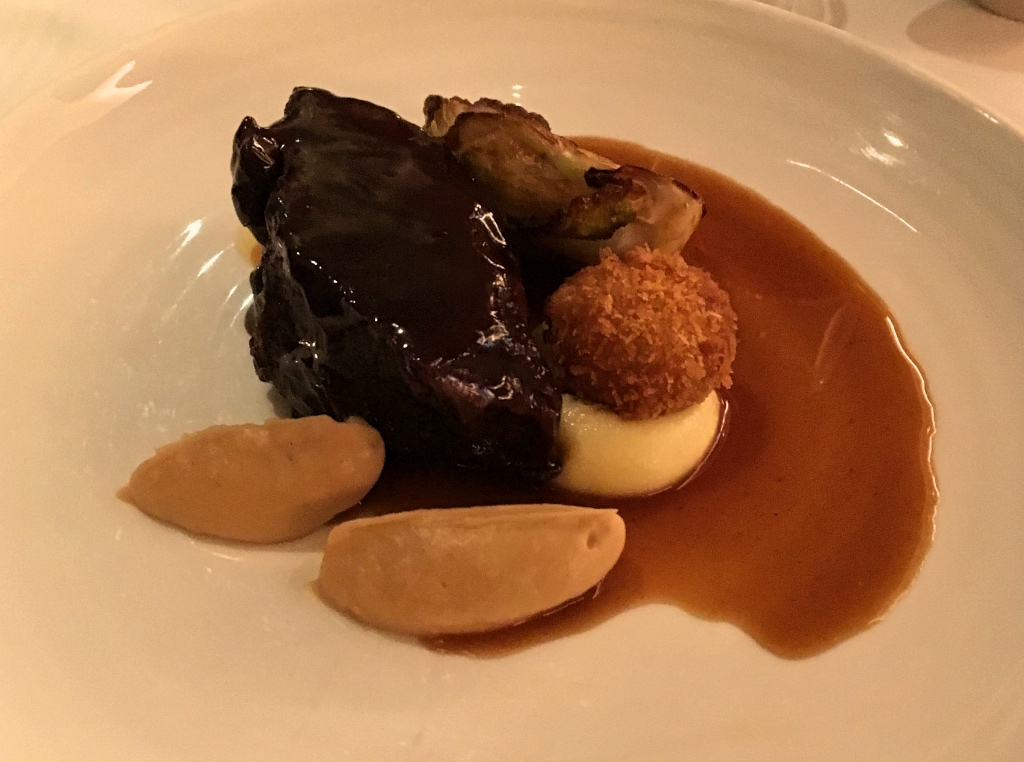 With the menu only being £34 for 3 courses, it would have been rude to skip on dessert. I had the White Chocolate and Praline Mousse with Caramel. I had eyed this up when I was ordering my starter and I was so glad that it was gluten-free! Of all three elements, the white chocolate was by far my favourite. It wasn't too sweet and had a lovely subtle flavour. I could probably have had a bowl of just that and I'd have been happy.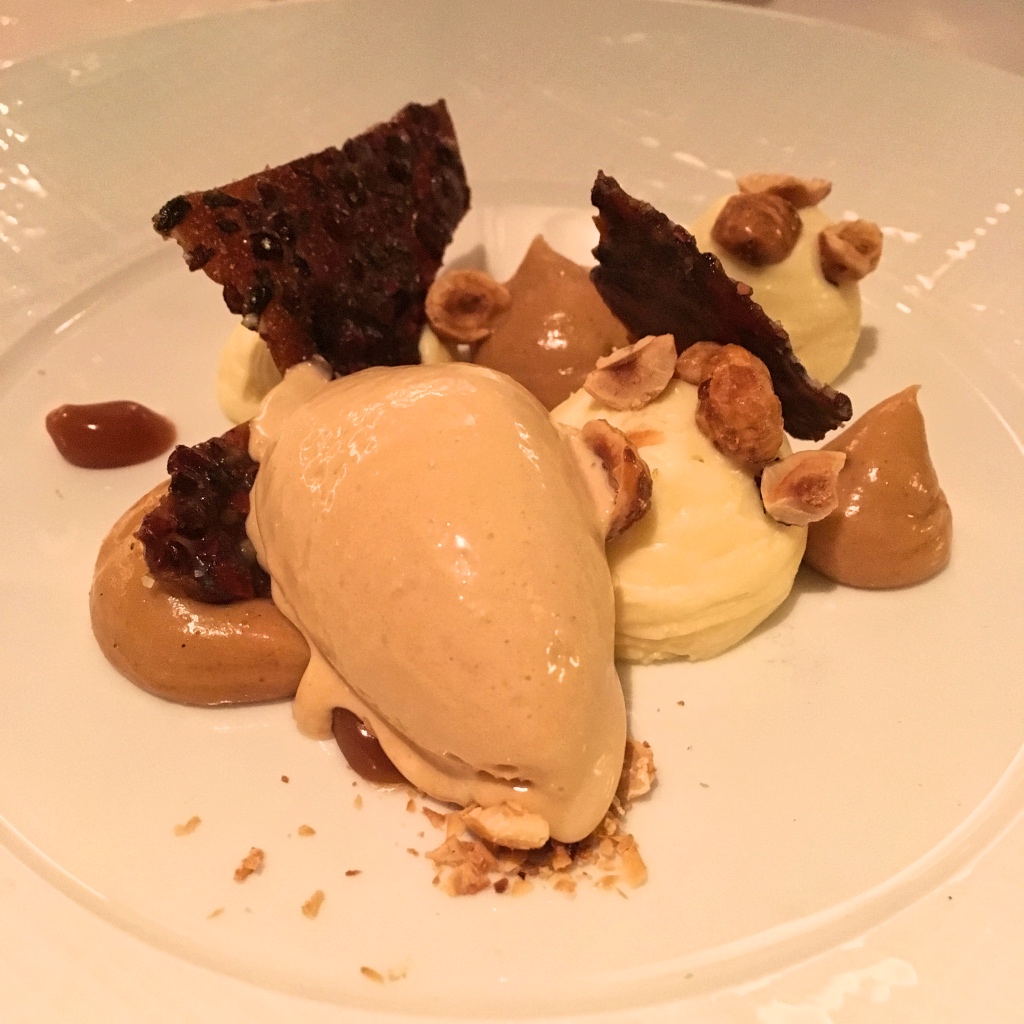 The boy opted for the Pain Perdu with Caramel and Pear. I was extremely jealous of this! Unfortunately I wasn't able to try it (due to the gluten, not due to the boy enjoying it too much that he didn't want to share!) but he said that it was surprisingly light and tasty.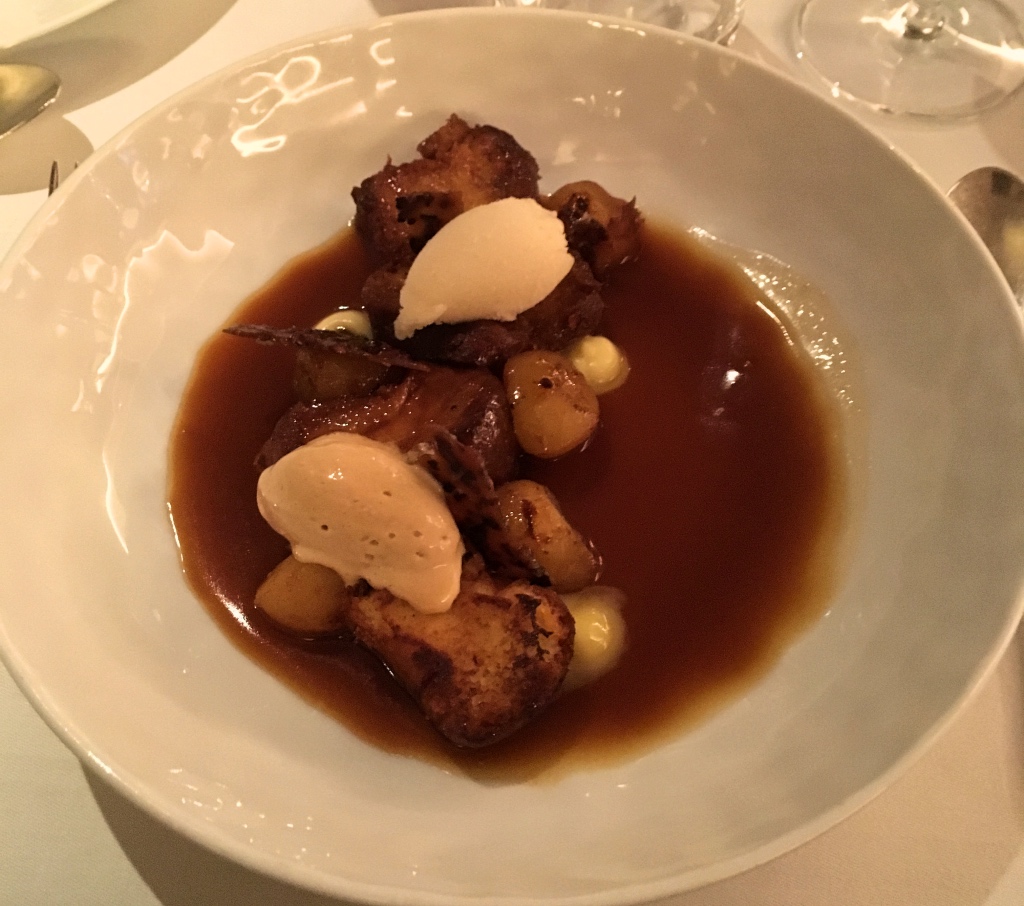 We rounded things off with a double espresso and a glass of port. Since visiting Porto for our anniversary last year, this is one of our now go-to traditions and I can't say that I have a problem with it!
All in all, we thoroughly enjoyed our lunch at Corrigan's. The food was delicious and it was a great setting. It would have been nice for it to be a bit busier but this wasn't an issue. The staff were brilliant – very attentive and welcoming.
Where else should we go for lunch?
Sammy x