Rather than just our usual jaunt to my mum and dad's apartment in Spain, we thought that it was time to mix things up. Their place is in a small town near to Torrevieja and on the last time that we visited, we decided to take a road trip down to Andalusia for some hiking in the Sierra Nevada and amazing views.
Where we stayed
We did some research and found Hotel Villa de Laujar de Andarax, located in the hills just outside of the town of Laujar de Andarax. We picked this hotel as from the photos, it looked like it had everything that we needed and it was extremely affordable – I think it was about £70 per night. It was an absolute find! The rooms are essentially small villas with a large bedroom and sofa area, en suite bathroom and a huge terrace with amazing views. They have a lovely pool area which overlooks the valley and a really good onsite restaurant which serves up typical local cuisine (including gazpacho made from tomatoes grown in their garden). It's also ideally placed for going hiking.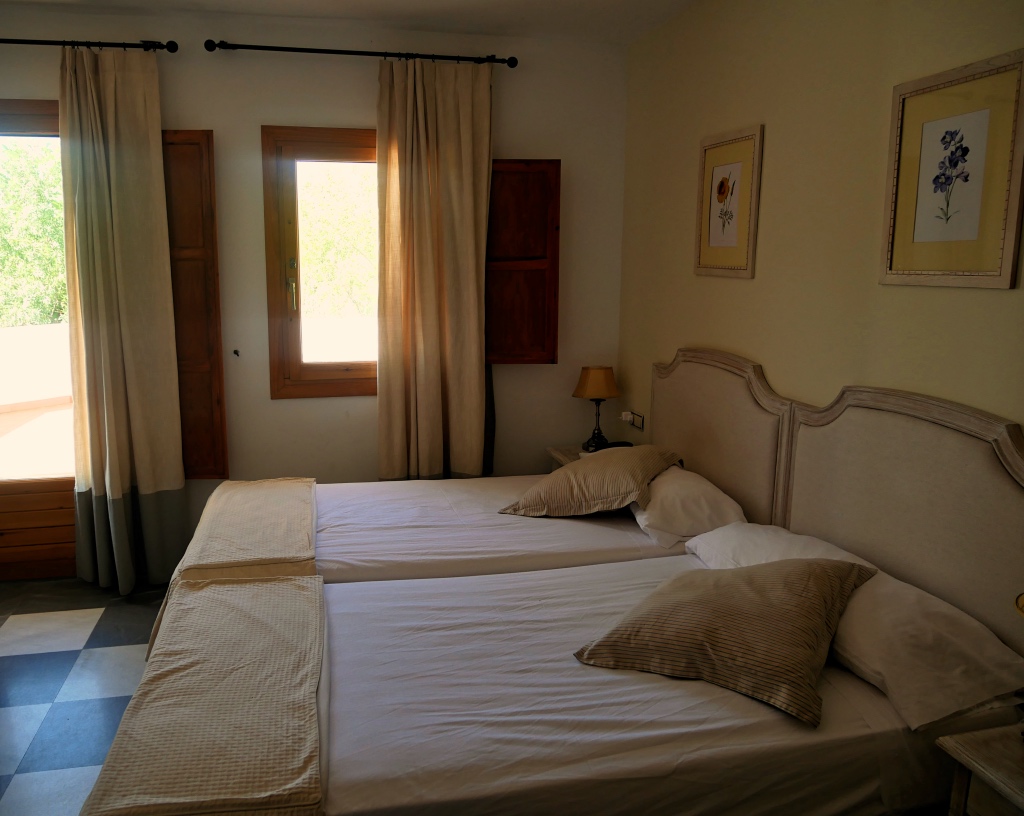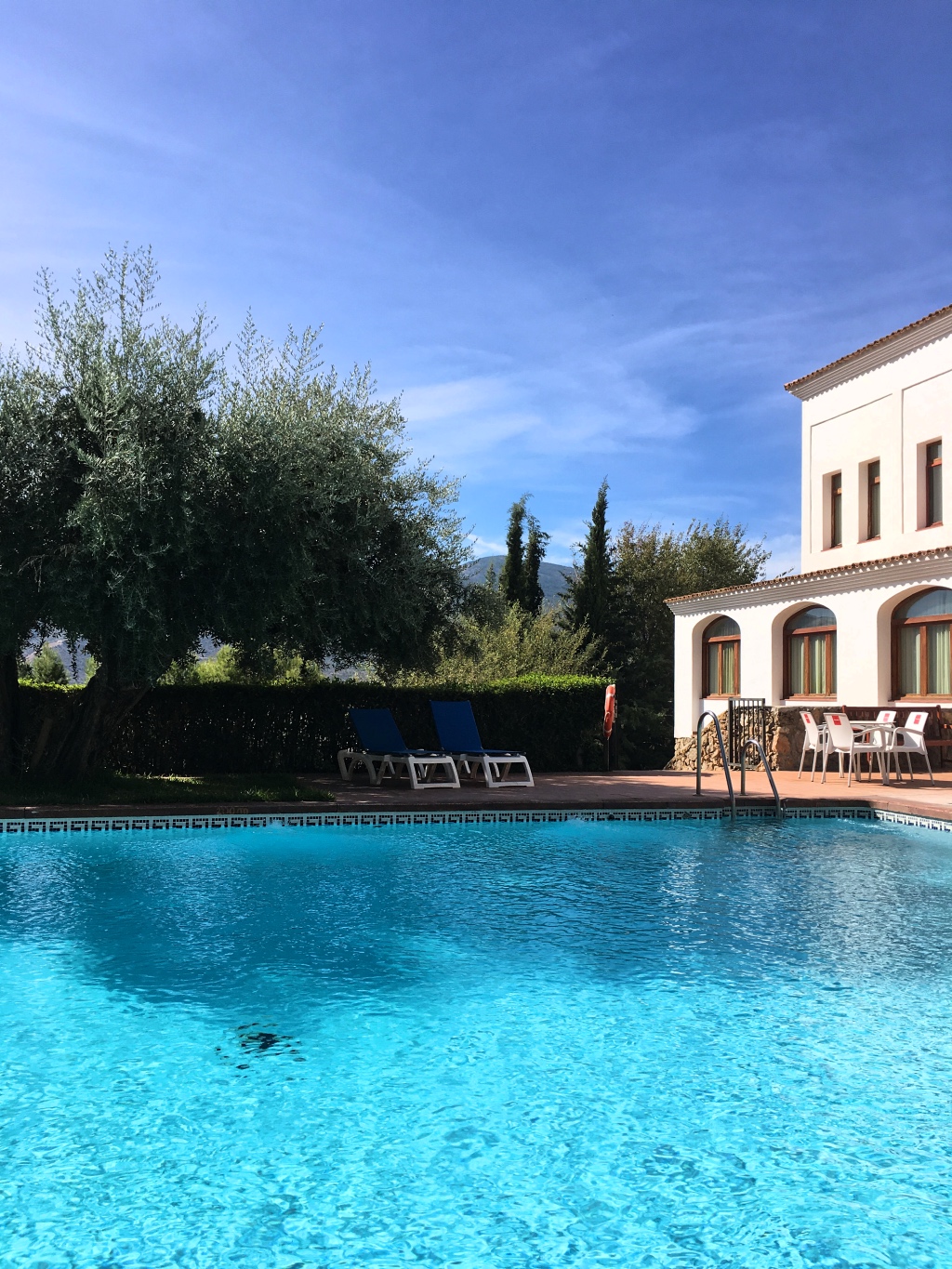 The Hiking
I'm not even going to pretend that I know a lot about hiking. But we did some research before hand and found out about a great app called Wikiloc. This app allows you to find lots of different types of routes around you, all of them found and rated by the online community. You can download the maps to save for another time – perfect for making sure that you're not hindered by a lack of signal.
We ended up on a route which estimated that it would take about 4 – 5 hours and that started in the town before heading into the hills. It was classed as having moderate difficulty. Halfway through we managed to delete our progress on the trail off our phones and so accidentally then ended up on a harder (and longer) trail, but you know, that's all part of the fun!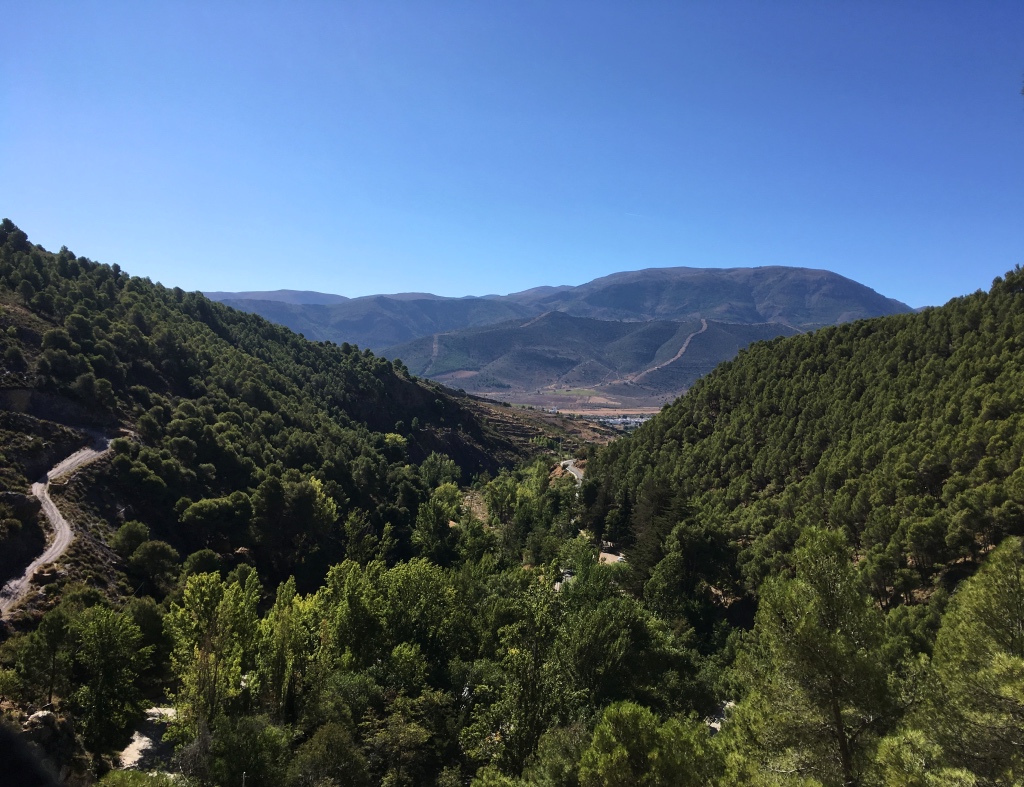 We did this hike in early September and it was absolutely scorching! We set out early in the morning but still found that it heated up so quickly. There were some tough bits including the ascent which seemed to go on FOREVER, balancing on the wall of an old hydroelectric system, and having to climb up some rocks and then back down the other side. That said, it was so much fun (although I did get hangry at one point which is never good).
However, the heat and hard bits aside, the views were stunning. Being up so high and getting to look over the forest and valley was beautiful, as was discovering a hidden waterfall.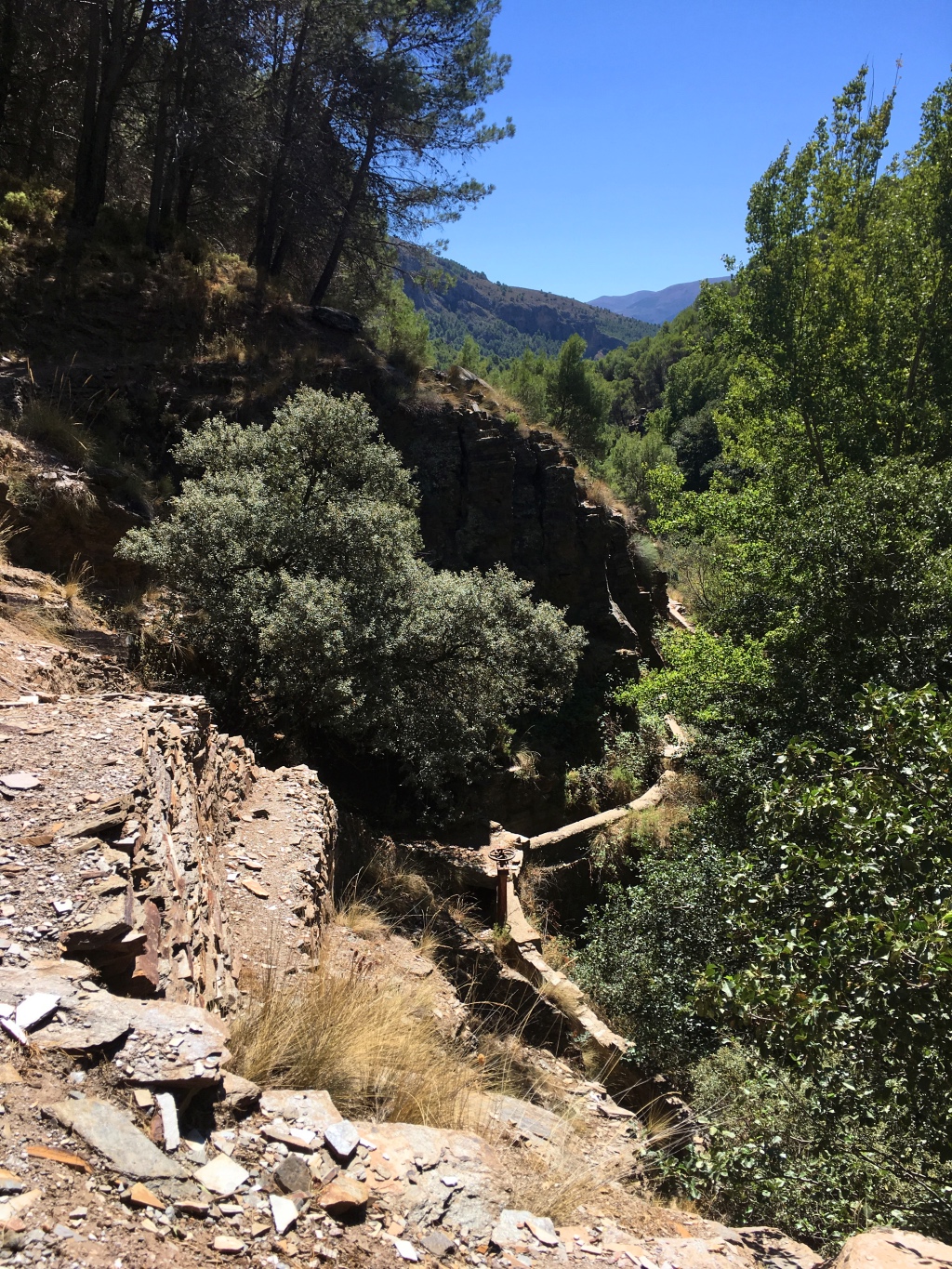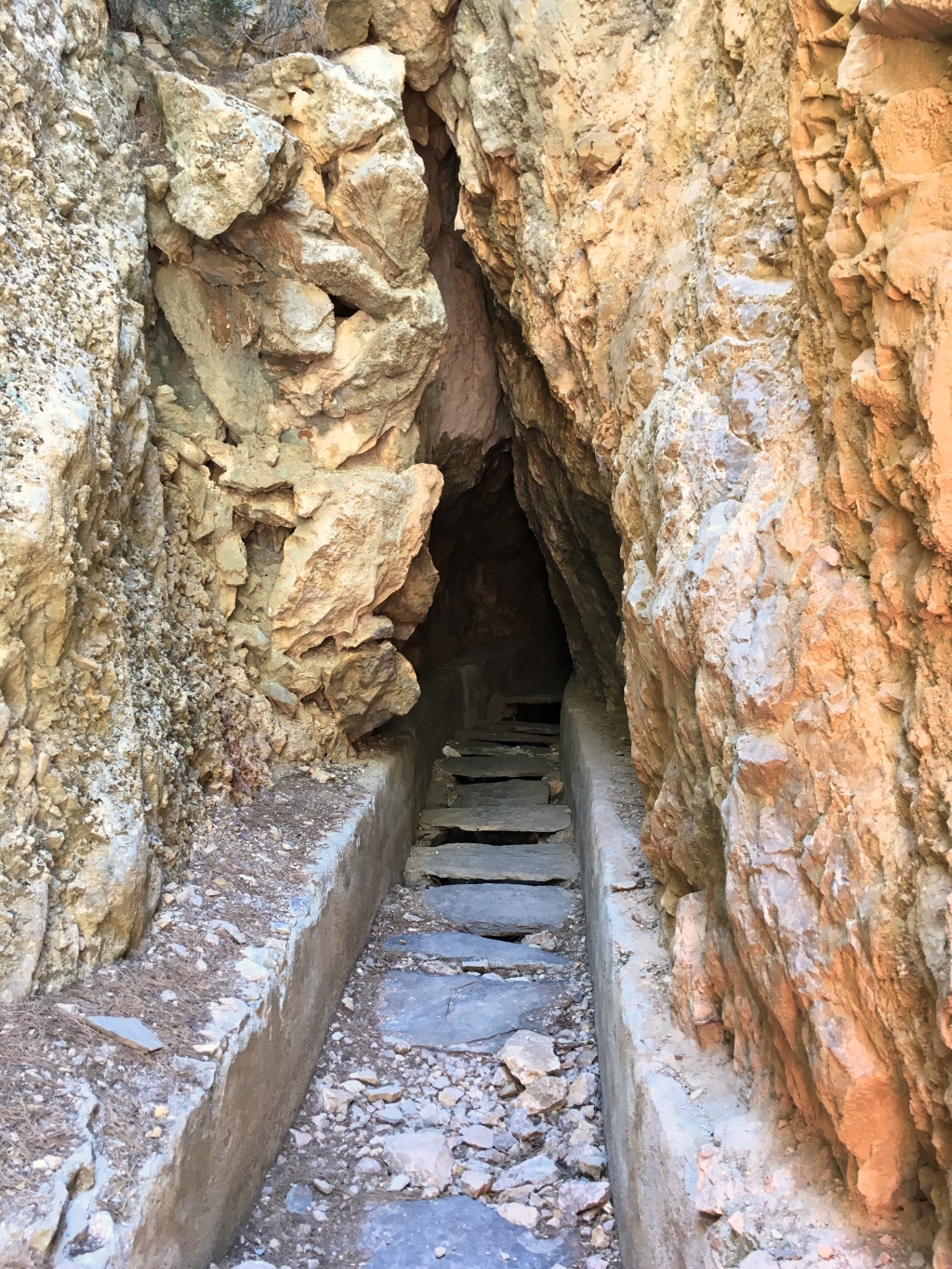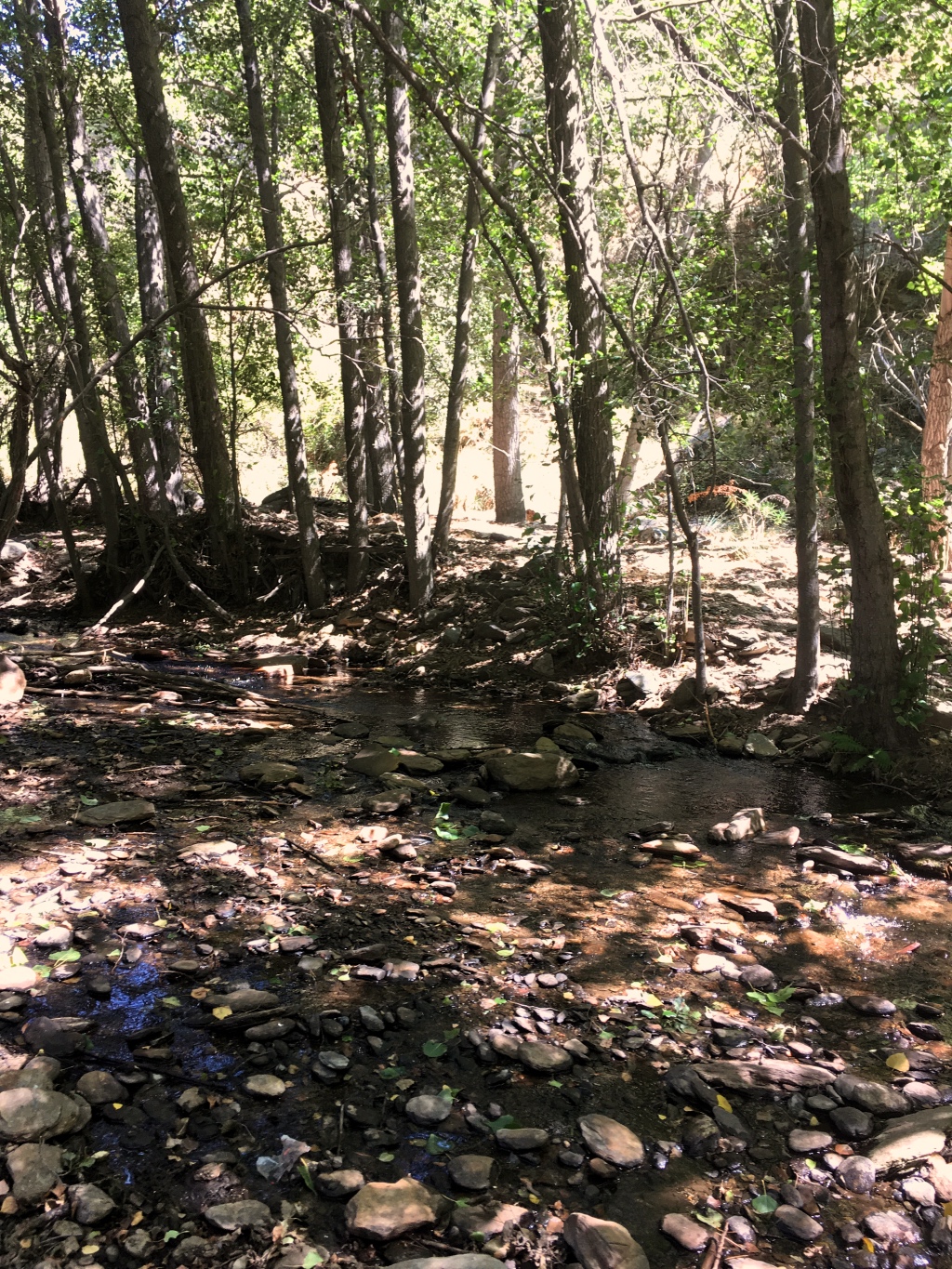 We did have plans to do two days worth of hiking, but given our inexperience, we were knackered come the end of day one so didn't do a second day. It's definitely given us a taste for hiking though, so much so that we then did some more when we went back to my parents after.
The best bit after a tiring day of hiking was then being able to go back to the hotel for some proper R&R by the pool. It was a bit of a walk from the hotel into town and it was so dark that we thought that this wasn't the best idea (not to mention that we were on the top of a hill so there was NO way that our legs would be able to cope!), but we headed for dinner in the restaurant. The set menu there changes daily, meaning that there's plenty of variety for a very decent price. For €15 for 3 courses each, you totally couldn't go wrong with that.