Back before I gave up gluten, the nights when myself and the boy would make homemade pizzas were some of my favourites. We'd make the dough, lay out all of the toppings and go to town. Since I gave up gluten, we've looked into making GF bases but it all looks a bit more complex. I'm also a poor baker and so don't want to risk it all going wrong. Imagine the disappointment if they didn't turn out right.
So, recently we've gone for the cheats option. This also happens to be a healthier and cheaper option than a Dominos. And dare I say it, I think I prefer it. I mean, don't get me wrong, Dominos garlic and herb dip is bae. But, if you're in the mood for a quick and easy pizza that doesn't bring the guilt factor, read on….
We recently found some great, gluten-free square wraps from Warburtons and thought that they would make a great pizza base. They're thicker than your usual wrap and so make for a reasonably sturdy pizza base. Combine these with some homemade pizza sauce (recipe below), some torn mozarella and the toppings of your choice and you're on to a winner. They only take about 7-10 mins to cook at 200, but you're going to want to keep an eye on them. Then, grab a boxset, a good red and settle in for the evening! When I was looking in Sainsbury's for a wine to pair it with (it's how I pretend to be fancy and pretend I know what I'm doing), they say that this Chianti is a good match. Can't really believe I just wrote that. The days of swigging 2 for £5 bottles of wine are clearly long behind me.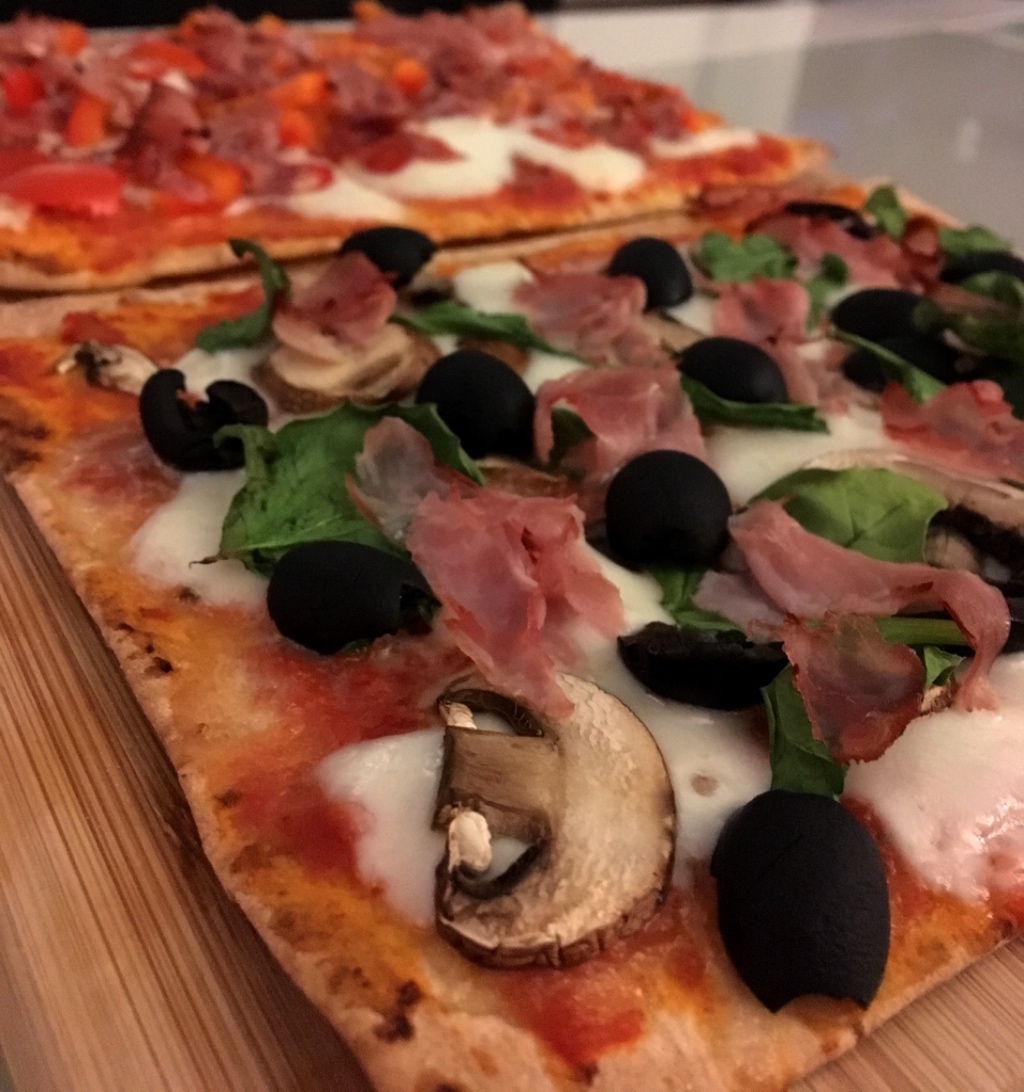 Tomato pizza sauce recipe (makes enough for about 8 pizzas)
Ingredients
1 x carton of chopped tomatoes
1 x clove of garlic
Salt, pepper and oregano to taste
Method
Whack it all in a blender and blitz until the garlic has gone smooth.
Taste to check if it needs more seasoning
To cook, just spread it on to your pizza along with your other toppings and it will cook in the oven.
In terms of toppings, I'm generally too heavy handed with the mozzarella and love to pile them as high as possible.
What do you go for? There's a couple of other ideas below…
Sammy x