If there ever was an example of bringing my post on how to book a cheap city break to life, this is it. To be completely honest, when we said about going away in March, I had no idea where we would end up. I'm not even sure that Poland was a consideration but when we saw return flights and 2 nights in a 5* hotel for £87 each, we knew we couldn't say no. Poland was a new country for both of us and so we decided to go and explore!
Where we stayed
Our hotel was a 5* hotel Radisson Blu in the financial part of the city, about a 10 minute walk from the train station and a 20 minute walk from the Old Town. The hotel felt a little way out, but we were lucky with the weather and so the walk into the Old Town was pretty nice. The hotel is large, with a bar and a restaurant. The rooms were a decent size with super comfy beds and all that you needed for a short city break. The hotel also has a pool, we didn't have time to use it, but it's useful to know if you do want to relax a bit more.
What we did
Took the lift to the top of the Palace of Culture and Science building – you can't miss this building, it's one of the most prominent buildings in Warsaw. The building was gifted to the Polish by the Soviet Union and you can really tell, the architecture is completely different to anything else in Warsaw. It's really cheap to get the lift to the top and then you're treated to 360 degree views of the city.
Took a stroll around Lazienki Park – this is the biggest park in Warsaw and is perfect for a bit of an amble around. You kind of stumble across lots of different areas, be it the Chinese Garden or any of the buildings such as the Egyptian Temple or the Orangery. It's perfect for escaping the city for a bit and just having a chilled out walk with a cup of coffee.
Walked around the Polish Army Museum Gardens – as you may expect, Warsaw has many museums relating to the war. As the weather was so lovely, we didn't want to spend our time inside and so stumbling across the outdoor exhibit at the Polish Army Museum was a stroke of luck. In the gardens outside of the museum there is a huge collection of armoured vehicles. It's a combination of planes, helicopters and tanks and it allows you to take in a bit of history without having to go inside. The exhibit is huge, there's probably at least 30 vehicles on display and it's all free to wander around.
Had dinner at the Warszawski Sen restaurant by Mateusz Gessler – this restaurant came as a recommendation from a friend and it did not disappoint. I think I'm going to write a separate review about it so won't go in to too much detail. But what I will say is that the food is excellent and such good value (it was about £70-80 for 3 courses each, a bottle of wine, coffees and vodkas). The service is top-notch, with the owner Mateusz being fully hands on and attentive.
Explored the Old Town (aka. Starowka) – probably the most famous part of Warsaw. The Old Town is a UNESCO Heritage Site and is a definite must-visit. After being heavily bombed during World War 2, the Polish tried to rebuild as much of the area as possible using the original bricks. When walking around the Old Town, there are a number of boards which show how the area looked before and how it looks now and it's a stark reminder of the damage that was caused. It also though, makes you appreciate how much work had gone in to rebuilding the area and the likeness between the two at times is pretty amazing. It's slightly surreal in that it's the Old Town, but you know that in actuality, it's not that old at all, but that adds to the charm. Away from the main square, there's lots of cute older areas to explore including the old castle and the Old Town Market Place which has a a bronze statue of the Warsaw Mermaid, the symbol of Warsaw.
Sunset drinks at the Panorama Bar at the Marriott Hotel – I am a massive fan of drinking in at a sky bar. Having a nice glass of wine, whilst looking at beautiful views is one of my favourite holiday activities. The Panorama Bar is open from about 6pm and so we headed up there as soon as it opened so that we could get some good seats to watch the sunset over Warsaw. The sun was actually behind the building, but we still saw the sky turn into a beautiful range of colours and this led to some great shots of Warsaw (see below). The service wasn't the best, but you can get over that for the incredible views.
A night out at the 'Baskets Hall' (aka. Koszyki Hall) – the Warszawski Sen restaurant is right next to the restored Basket Halls and so we kind of stumbled across this place! It's a bit like the Time-Out Market in Lisbon, in that it has loads of different food options and bars and is basically a really buzzing spot! They often host events here, so when we were there, Jameson whisky were running an event which meant that there was a live band in the middle and then you could just pick a bar, pull up a chair and have some drinks. Was a really fun evening and meant that we could go to a number of bars but without the usual 'where are we going to find the next bar to drink in' dilemma.
Try the vodka – I'll admit it, vodka hasn't always been my friend. I blame it on years of drinking that cheap Vodkat stuff rather than the quality stuff when I was younger. But y'know, when in Rome (or in this case Poland). I had a few shots of the Zubrowka Bison Grass vodka and it was really good. It's smooth and doesn't leave you with the usual post-vodka shudder. It's usually sipped after a meal and I was such a convert that I bought a litre in Duty Free. It's also less than £3 for a generous measure, so not expensive to try out.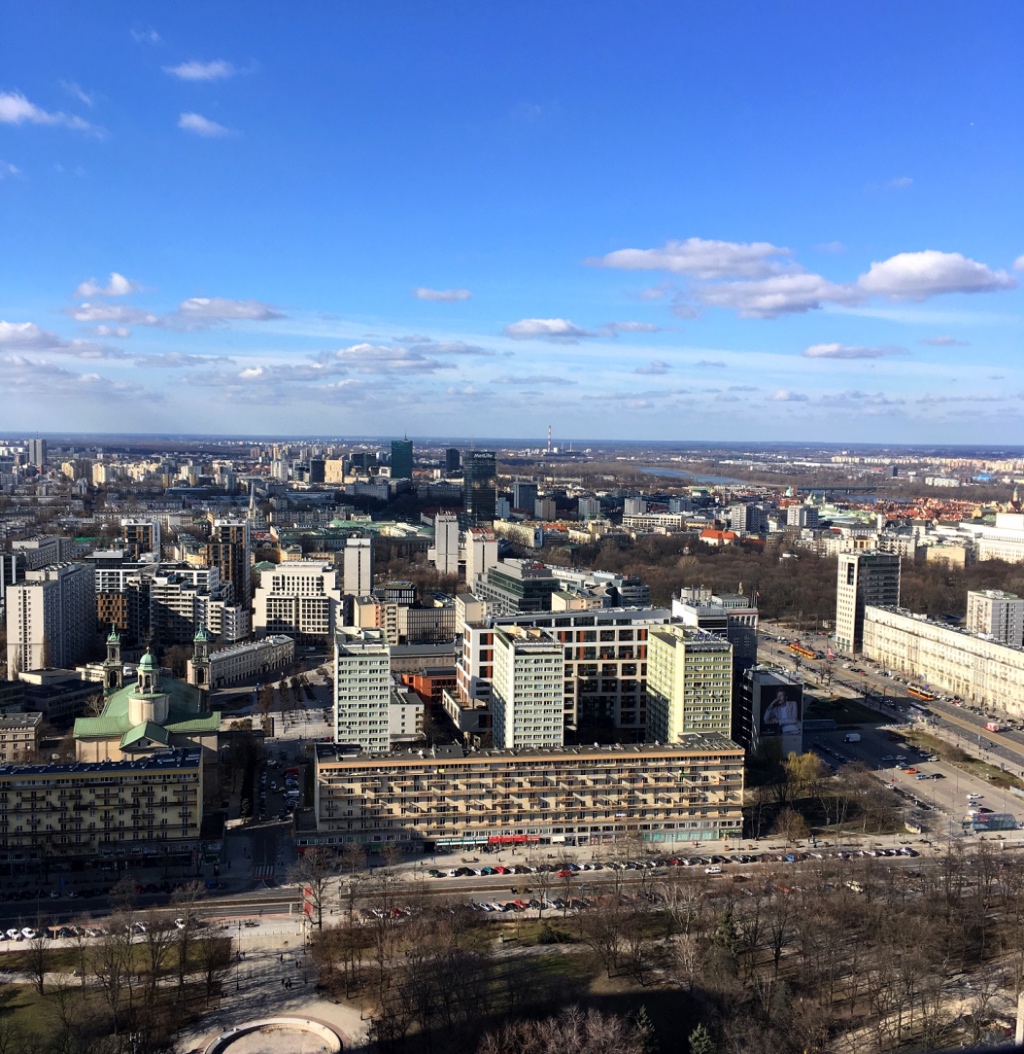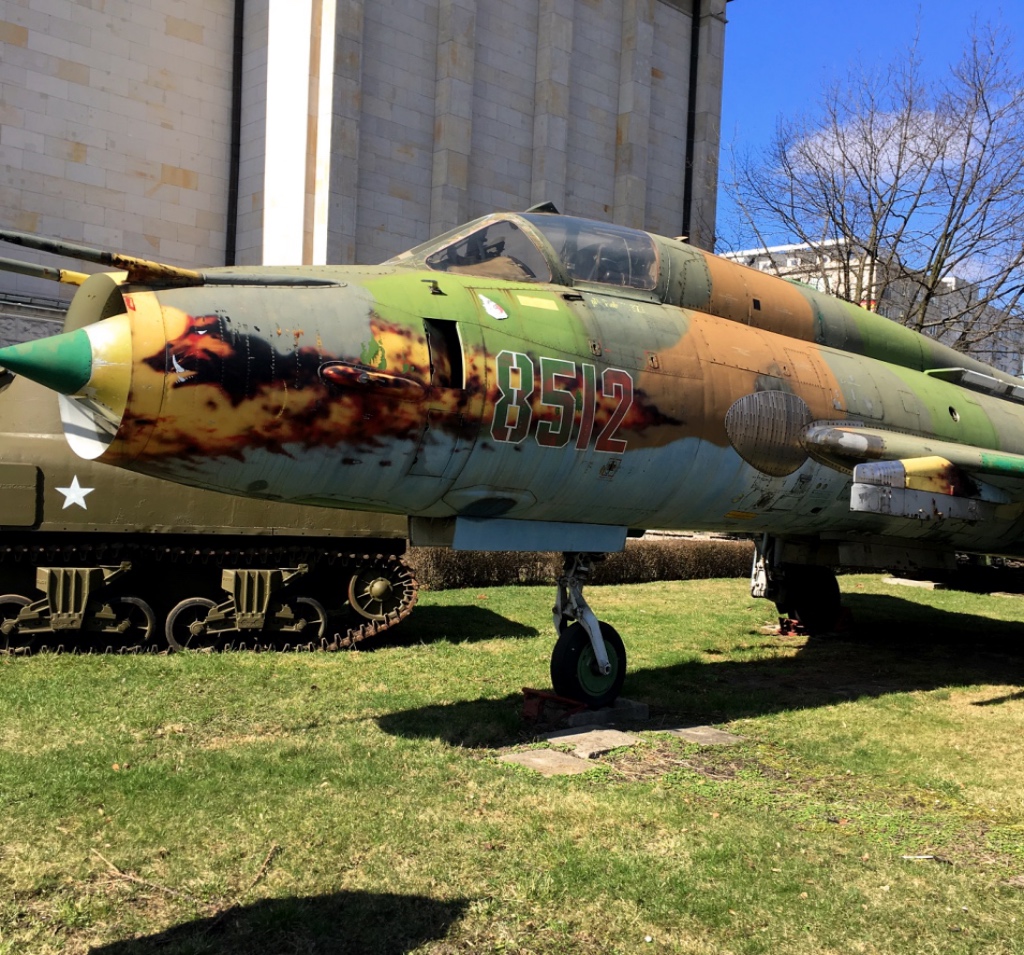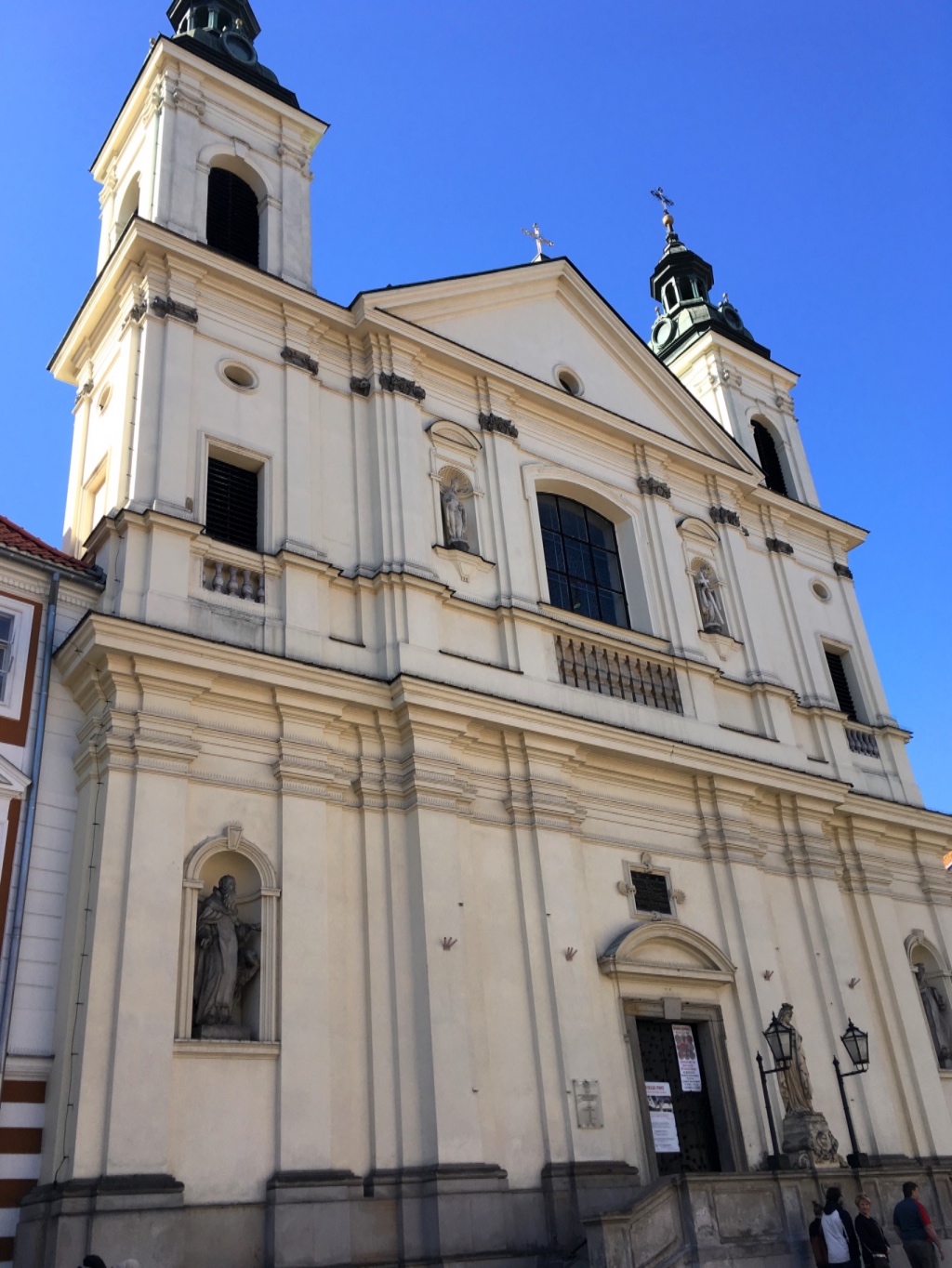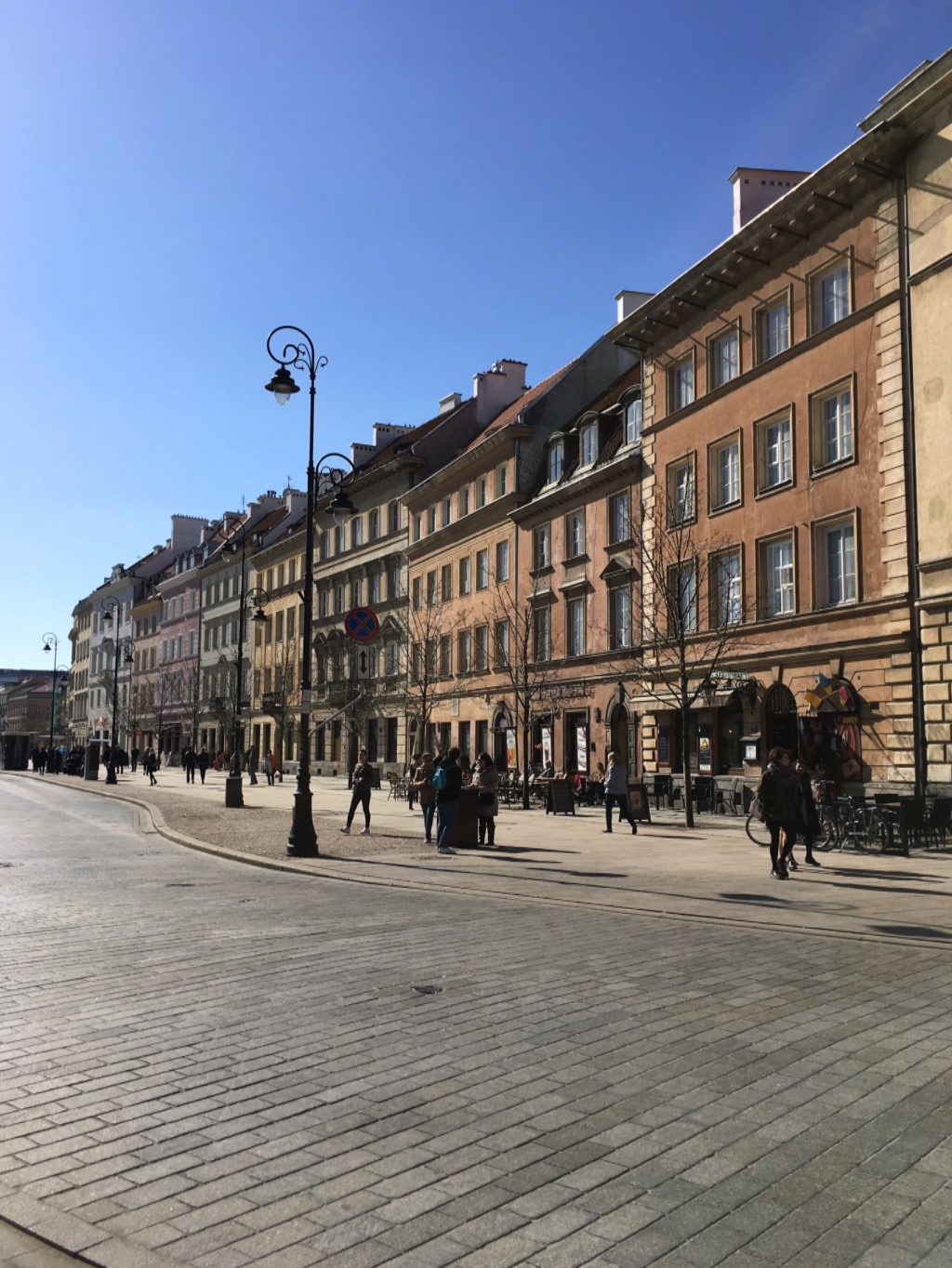 The weather
We visited Warsaw towards the end of March. The first day was pretty cloudy and I'm sure that it even started to snow a little bit at one point – it was windy and really cold! However, the Sunday and Monday were completely different and it was so sunny and warm. On the Monday, we were able to sit in the main square without coats and soak up the sunshine. At the highest, it probably reached about 18 degrees, but was perfect sight-seeing weather!
Overall
Warsaw was a pleasant surprise. After so many people telling us that Krakow is prettier, we weren't sure what to expect. There are some bits that are a bit rougher looking and some bits that are a bit concrete heavy, but then you'll find that anywhere. These areas can look quite depressing when it's also very cloudy and dull, but when the sun comes out, it's a completely different place! We found some beautiful areas though and enjoyed exploring those. Plus, it's super cheap. The hotel and flights cost less per person than some train tickets. And if that's not swayed you, then as I already mentioned, a 50ml serving of Bison Grass vodka is only about £2.50. Bargain.
Have you been to Warsaw? What did you think?
Sammy x