All-you-can-eat or bottomless brunches are amazing at the best of times. Then, there's the prospect of a bottomless brunch at Gaucho, and suddenly the ante has just been massively upped! Who knew that there was such a thing? Well, there is. Known as the Electro Brunch and for £49.95 per person, this is a serious winner. It's available on Saturdays from 11 – 4pm and has a restricted time of 2 hours per table, but we found this not to be an issue as we were stuffed by then!
When we arrived at the Gaucho near Sloane Square at 1.45, we were surprised to be some of the only people in there. Granted, we did go on that uncharacteristically hot day that happened a couple of weeks ago, but we had booked and put down a small deposit so there was no chance of us bailing. Luckily the place soon filled up, and even when we were the only ones in there, the service was unobtrusive enough that you didn't really realise.
From a drinks point of view, there's quite a selection of offer. You can choose from a blended juice, Bloody Mary's, beer or Sparkling Wine. We opted for the wine, and whilst you can only have one drink each at a time, they kept our glasses continuously filled so this wasn't an issue.
Now, for the main event. The food. There's a menu and you can basically order your way through the whole selection. The food comes out pretty promptly, so 2 hours is more than enough time for you to fill your boots. They have gluten-free bread. So whilst I wasn't able to eat the sweet things as they were pre-made, there was plenty of things for me to pick from.
Gaucho Benedict
I kicked things off with an old faithful, the Gaucho interpretation of Eggs Benedict. Served with salt beef, this was a great start to the brunch. Lots of flavour and just the right portion size, this really set the tone. And, it was proper yolk porn, so great for grabbing a good Boomerang shot.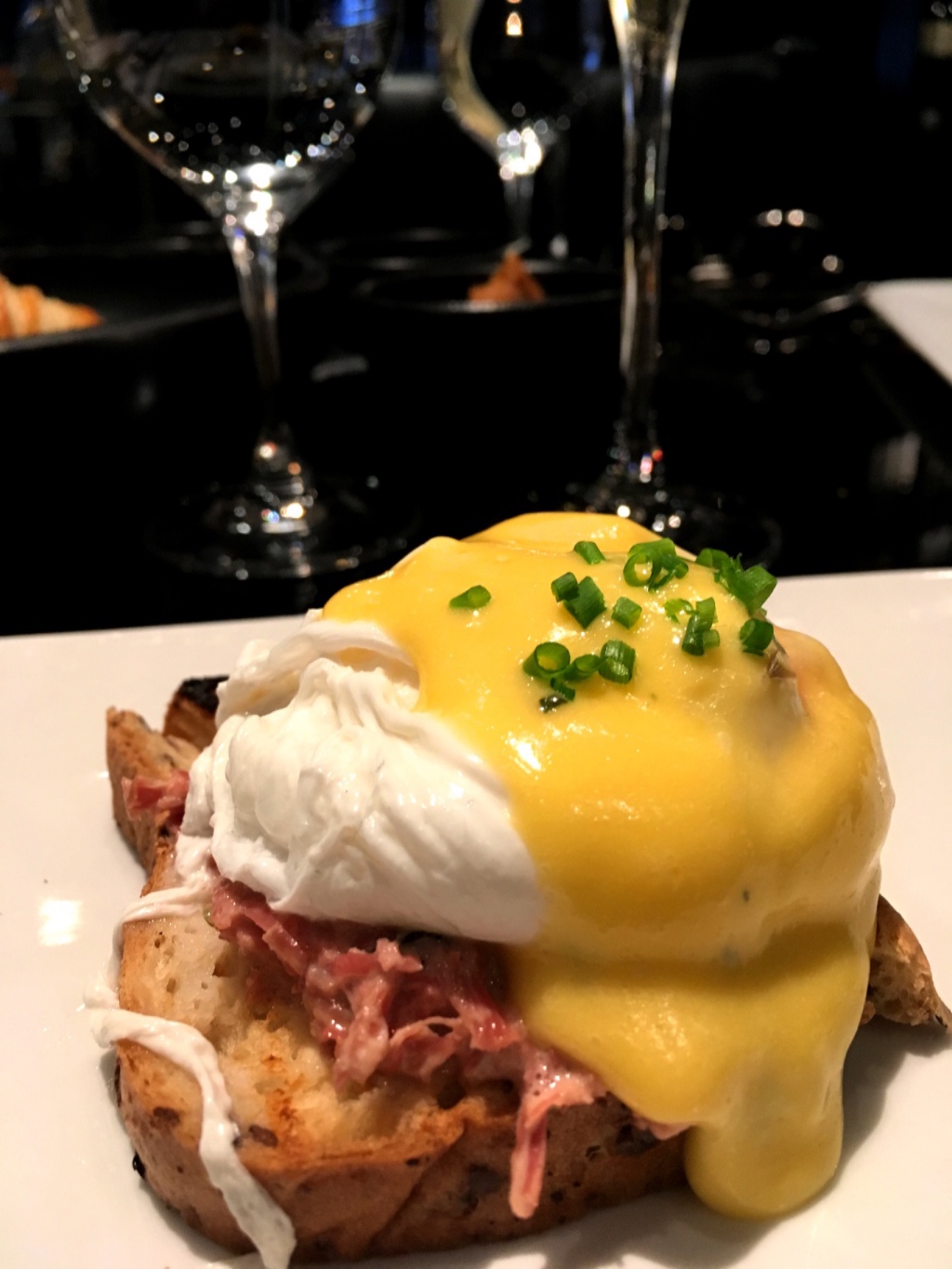 Steak & Eggs
You can't come to Gaucho and not have steak, can you?! I added some chimichurri to mine and it was the perfect combo. It was just the right size, cooked to my liking (medium rare) and came with a fried egg, just so y'know, it felt a bit brunch-y.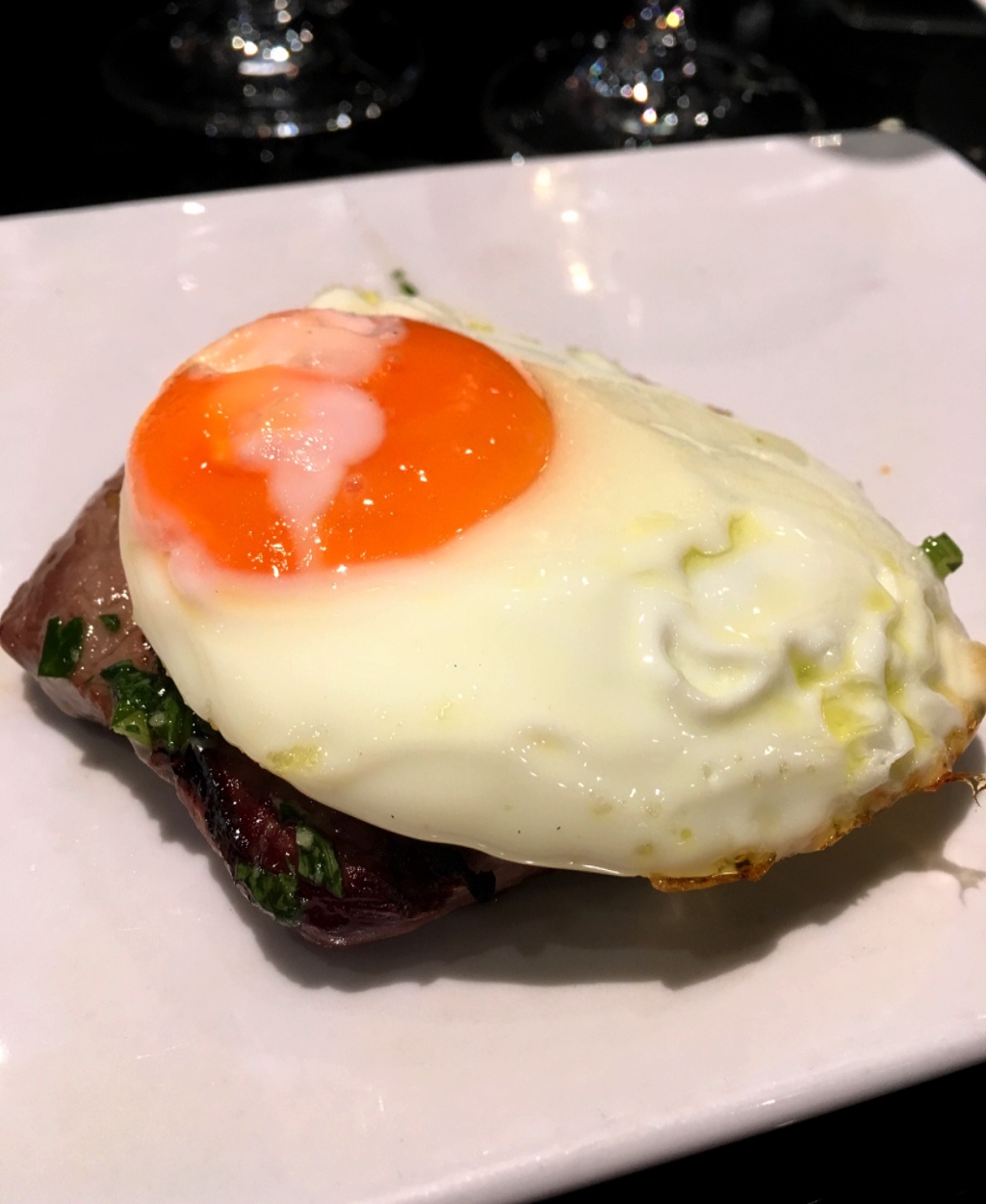 Oven Baked Chorizo Sausage
The menu describes this as the chorizo sausage with plum tomato, egg and mushroom. Not sure why, but I was expecting some sort of shakshuka type dish. Boy, was I wrong! This is essentially a small fry-up. The sausage was really tasty, but the small pan made it difficult to combine the elements, so I was left with a lot of tomato and mushroom at the end.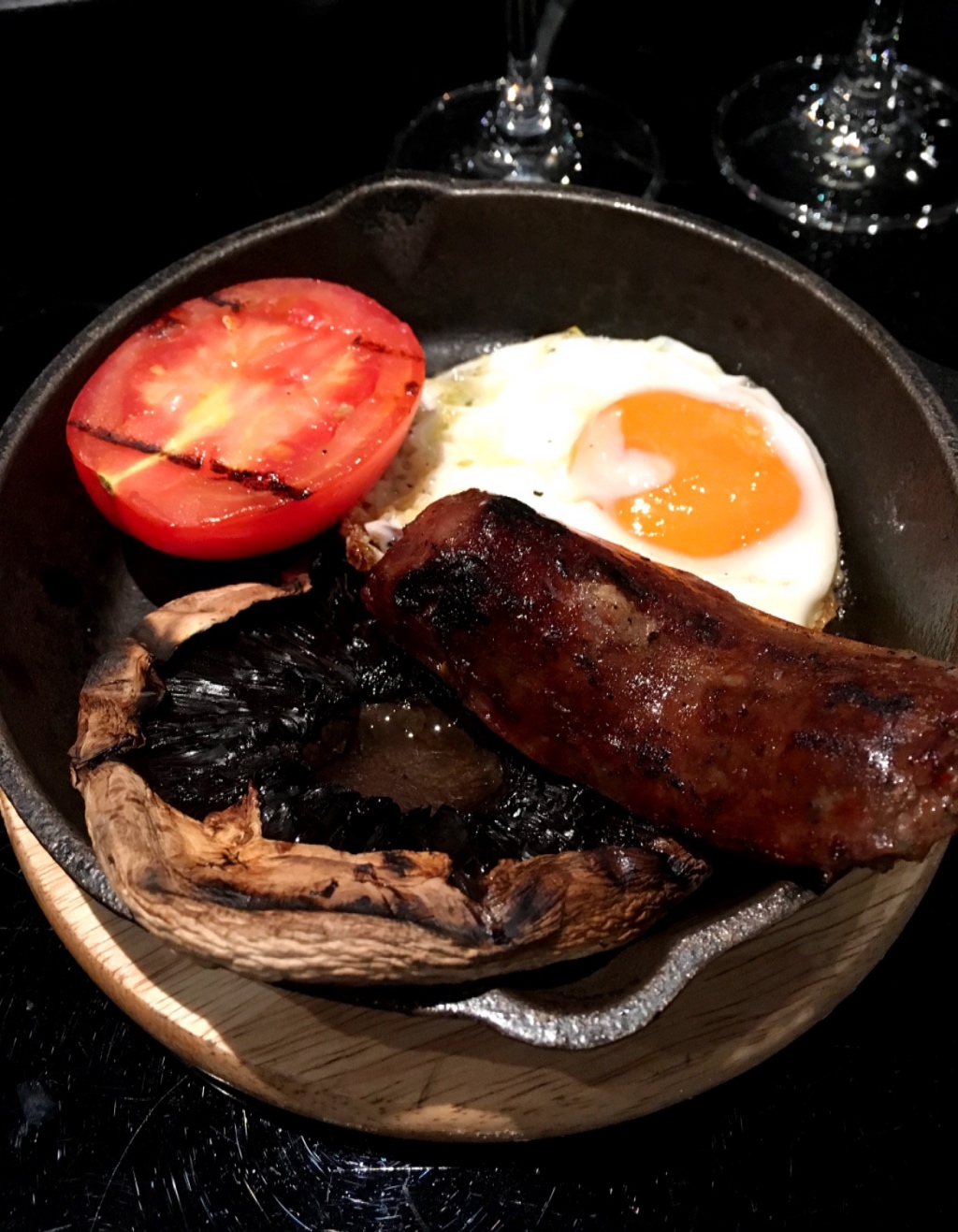 Smashed Avocado on Toast with Bacon Bits
Not going to lie, this was hands down the best avo on toast I've ever had. The avocado was made into a guacamole and it had perfect seasoning – just the right amount of lemon. With this dish, I had forgotten to ask for it on GF bread and it was only when they bought it out that I remembered. They were more than happy to swap the bread for me and were very apologetic.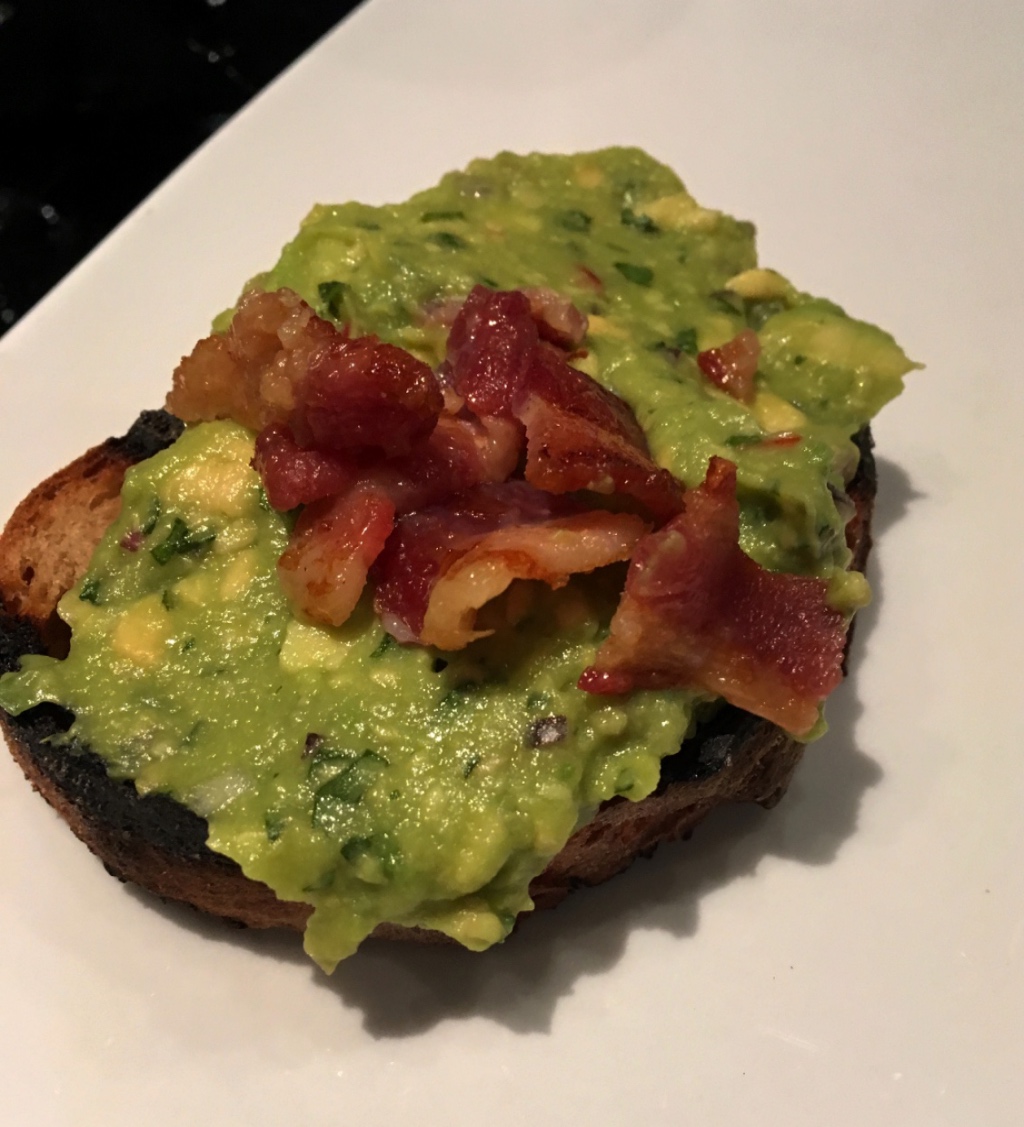 Eggs Florentine
Sadly, it was the last dish of the day that let the side down. The egg was so well done that it was chewy. Yes, chewy. I didn't even know that this was possible, but it wasn't nice at all. Luckily by this point I was full, so I didn't mention it to the waiter, but had it been earlier in the proceedings then I definitely would have said something.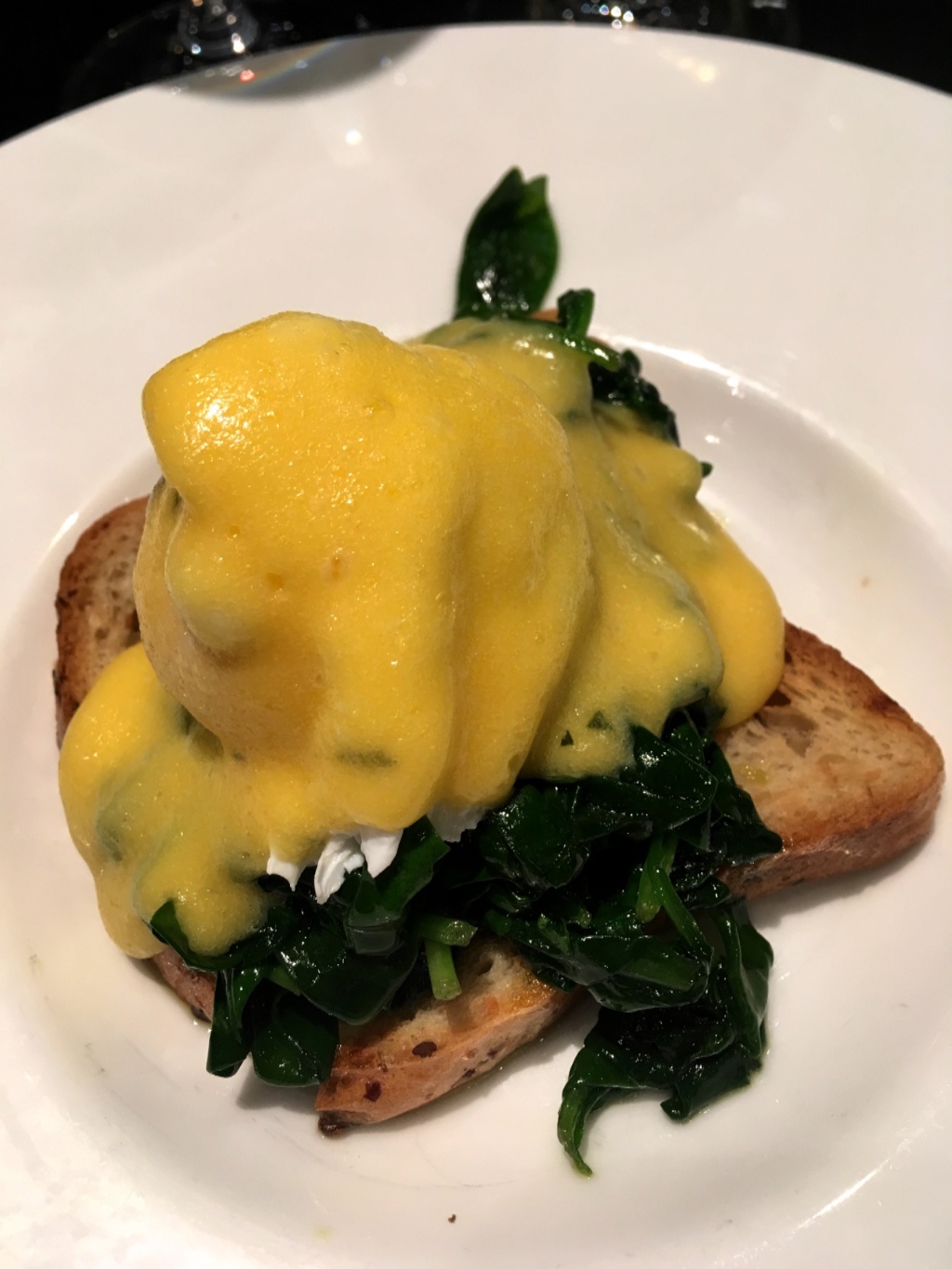 The service that we received at Gaucho was great, very attentive and always making sure you had enough food and drink. 2 hours seems to be plenty, but it's worth noting that unlike some places, they are strict on the 2 hour slot. When we were there, we did a quick Google and worked out that we probably had about £200 worth of food and drink for only £100 for the two of us. So whilst this might seem expensive, it is good value. And, with Gaucho, you know that the food is going to be good (even if they did butcher poaching an egg at the end!)
Have you been to Electro Brunch? Got any good bottomless brunch recommendations?
Sammy x