We'd read that Gothenburg was a good alternative to visit, rather than Stockholm and so decided to pit the two against each other. On our recent trip , we spent about 28 hours in Gothenburg and then got a 3 hour train to Stockholm where we spent the next couple of days. Gothenburg is definitely the sort of place that I could see myself living…read on to find out why…
Where we stayed
Apparently moored boats posing as hotels are a thing in Gothenburg…I'm not complaining! We chose the Hotell Barken Viking as it looked the most 'boaty'! Look at the rooms, they're so quaint and have retained some original features. Others we saw were more corporate looking. We got a good deal on a twin room and so opted for that. The room was fairly spacious, with a good size bathroom. The floor was massively sloped – my suitcase could literally roll from one side to the other, but that added to the fun! The breakfast buffet had a good choice and was the perfect start to a day of exploring. It is a little bit out of the way, but the more we explored, the more we found close to it. Plus, this view when you wake up in the morning…totally worth it.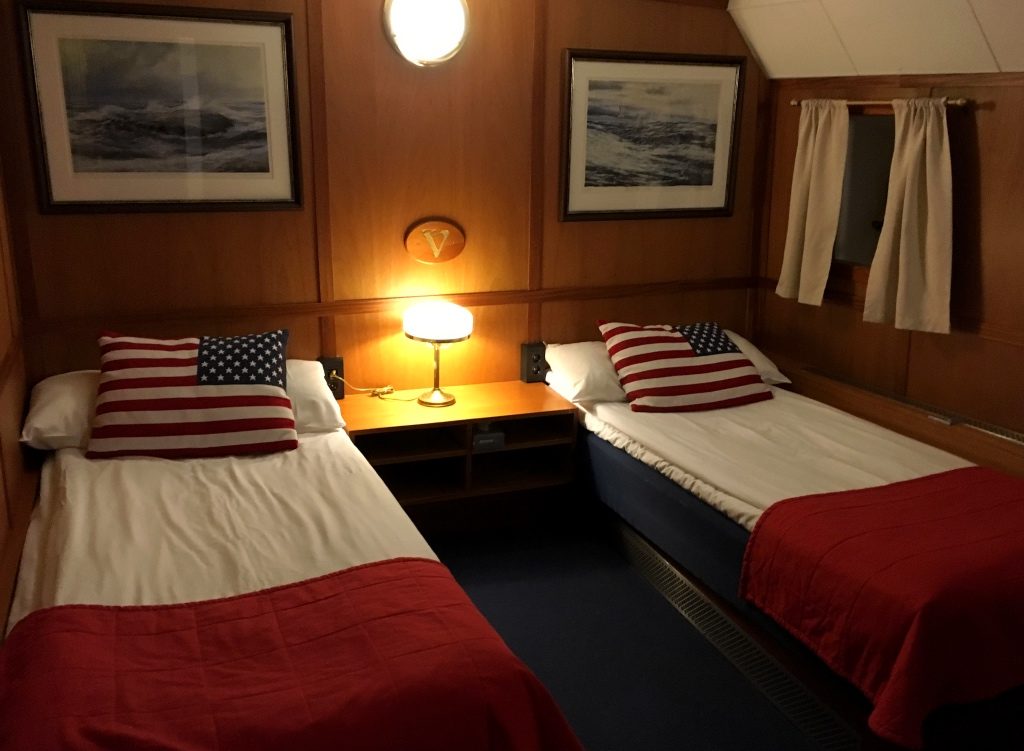 What we did
Being a second city and a small one at that, Gothenburg doesn't have lots of tour guides but luckily we were able to pick up a guide at our hotel. I'm willing to be proven wrong on this but I think that we did a good amount in 24 hours – but if you can tell me what we missed, I'll happily go back and explore again.
Took a stroll around The Market Hall – Saluhallen – this place is great! Such an array of foods and some great lunch options. We didn't actually eat here, but had we had more time, I definitely would have done.
Walked up Avenyn and saw the statue of Poseidon – we loved it around here. It felt really cosmopolitan and the red-brick buildings gave it a bit of a Manhattan vibe. It was walking around here that made us really fall in love with the place.
Visit the cute street of Haga Nygata – with all of the Christmas lights up and heaps of cinnamon bun shops, this street was so Chrismas-y  and despite it being mid-November, this street really made me get in the Christmas spirit! I imagine that in the summer, it would be a great place to grab a coffee, sit and people-watch too.
Take in views of the city from Skansen Kronan – I'm 99% sure that it was walking up the steps to get here which made me pull a muscle in my leg. But the views of the city from up here are awesome and are definitely worth the climb.
Explore the area between Gustaf Adolf's Torg and Tradgardsforeningen – pretty views of the river, a park with Gothenburg's version of Crystal Palace and churches – lots of photo opps!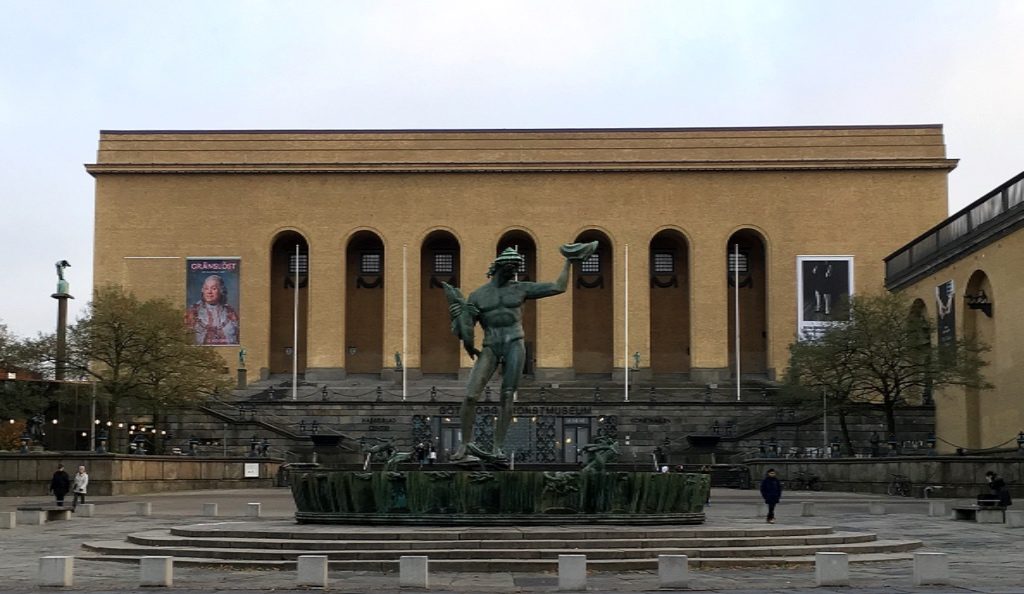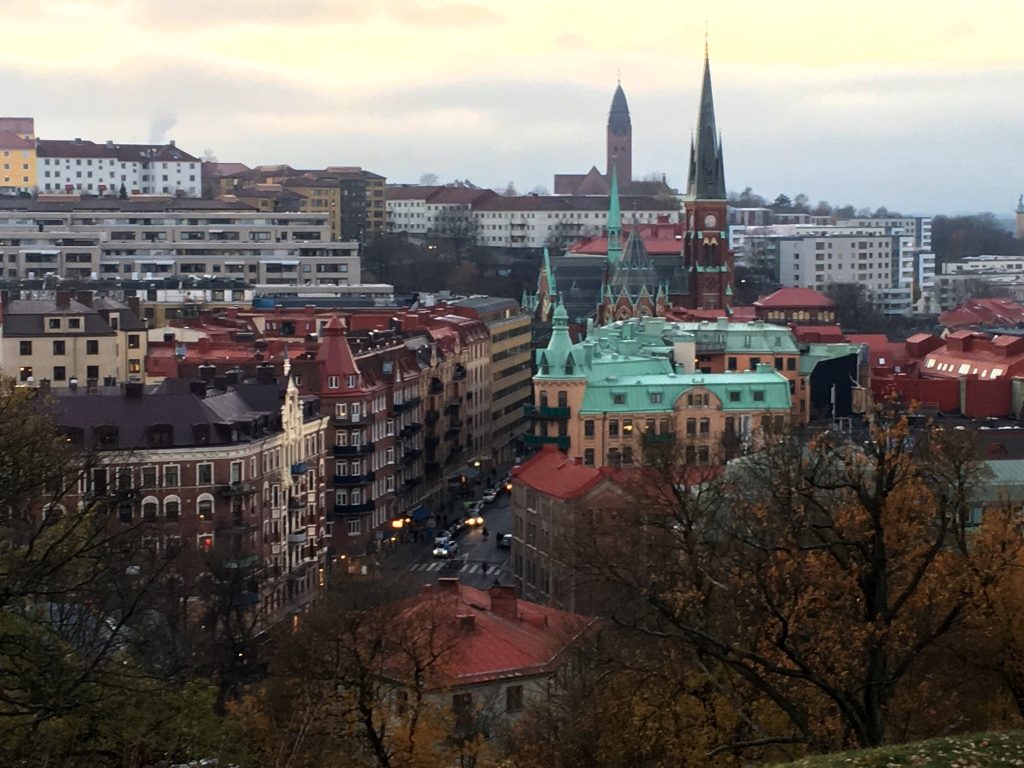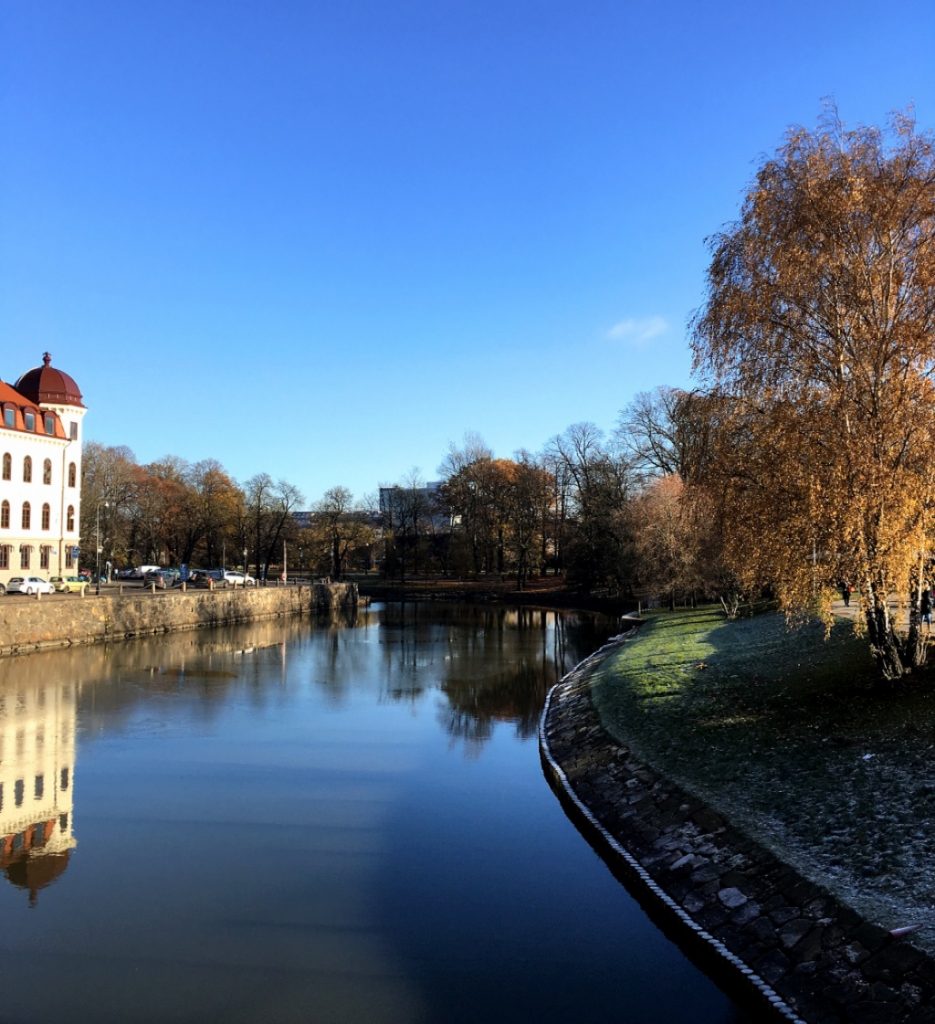 The weather
We went mid-November and it was COLD!! I'd say a high of 3 degrees. But it was sunny. Wrap up warm and you'll be okay.
Overall
I want to live here. And I might learn Swedish to make that happen (read: LOL I probs won't, as there's lots of other places I want to live too, but maybe. Just maybe.). The people are friendly, the city has a great, relaxed vibe, and it has amazing shopping. At times it feels like you're walking around Manhattan and I love that. I'm so up for coming back in the warmer months with a half-empty suitcase and a fuller bank account.
So. What do you think? Anything I should add to my next (inevitable trip)?
Thanks for reading!
Sammy x