As soon as we had booked Disneyland Paris, I was excited. The more I read, the more excited I got! One of the main things I saw was that you need to make sure that you pre-book the restaurants that you want to go to. This got me thinking…what is the dining like for those who can't eat gluten.
Disney is known for its fast food outlets, and typically they're not the best places for someone with a gluten intolerance.
The DLP Guide website was a big help in guiding me as to where I could/couldn't eat. They have a directory with a majority of the menus for the restaurants in Disneyland Paris.
I also read about the allergen free menus that Disney offers. Basically everyone said the same thing – steer clear! On the face of it, the menu looks okay but apparently they are similar to airplane meals. And, due to the risk of cross contamination, they arrive at your table still sealed in a plastic bag and on a tray. The general consensus was to avoid these and instead speak to your waiter about what could be done to the food on the usual menu to cater for you. This probably wouldn't work at the quick service restaurants, but would at the sit down ones.
Within our holiday package, we had half board dining plus, so all of our breakfasts and dinners were included.
Breakfast
We were staying at the Sequoia Lodge. They had a huge breakfast buffet every morning. On the first morning, I mentioned that I was gluten intolerant and they bought over a GF selection including cookies and bread. To be honest, none of it was too great. The cookies were bland and crispy – that said, I did end up keeping them in the hotel room in case I got peckish! The bread was horrendous, definitely the worst GF bread I've ever eaten! It came packaged and was just a heavy, dense block. It has a weird, almost rubbery texture and a disgusting after taste.
After that, I just stuck to what they had on offer. There was a full hot buffet in our hotel, so I'd have eggs, fried potatoes and bacon, followed by fruit and yoghurt. Not the healthiest start to the day, but you walk so far at Disney that it doesn't really matter!
Lunch
Lunch was slightly trickier. We didn't want to be spending large amounts of money on lunch. And, knowing that we would be spending our afternoon on rides, we also didn't want to be eating huge amounts, only to see it again shortly after! We decided that heading to the Village would be a better bet…
Starbucks
Not long before we went, Starbucks started selling the chicken and pesto gluten-free panini. It was a little bit dry, but overall was pretty good! It was also well priced, bearing in mind we were in Disneyland!
McDonald's
Sadly, France hasn't got GF buns like a lot of Europe does but McDonalds can still be a cheap option. I also managed to justify that it was okay to get two double cheeseburgers as ultimately, I couldn't eat the burger bun…!
Dinner
Bistrot Chez Rémy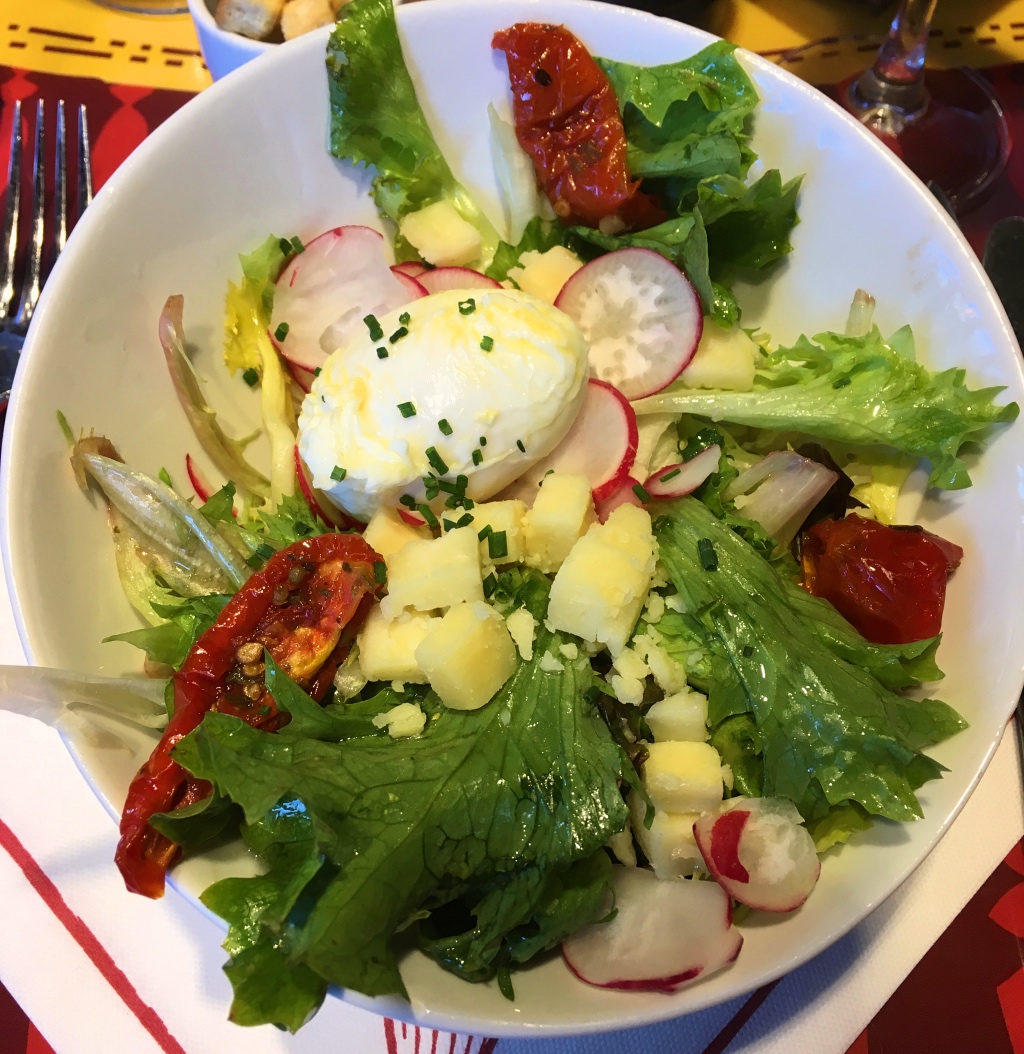 I read before going that you should book Chez Remy and I was so glad that we did. The phone line for bookings was really helpful and they recommended a time to go which would leave us with time to eat and getting to the fireworks.
The decor inside Chez Remy is awesome, it's like you're one of the rats in the bit at the end of the film. Sounds weird when you write that down.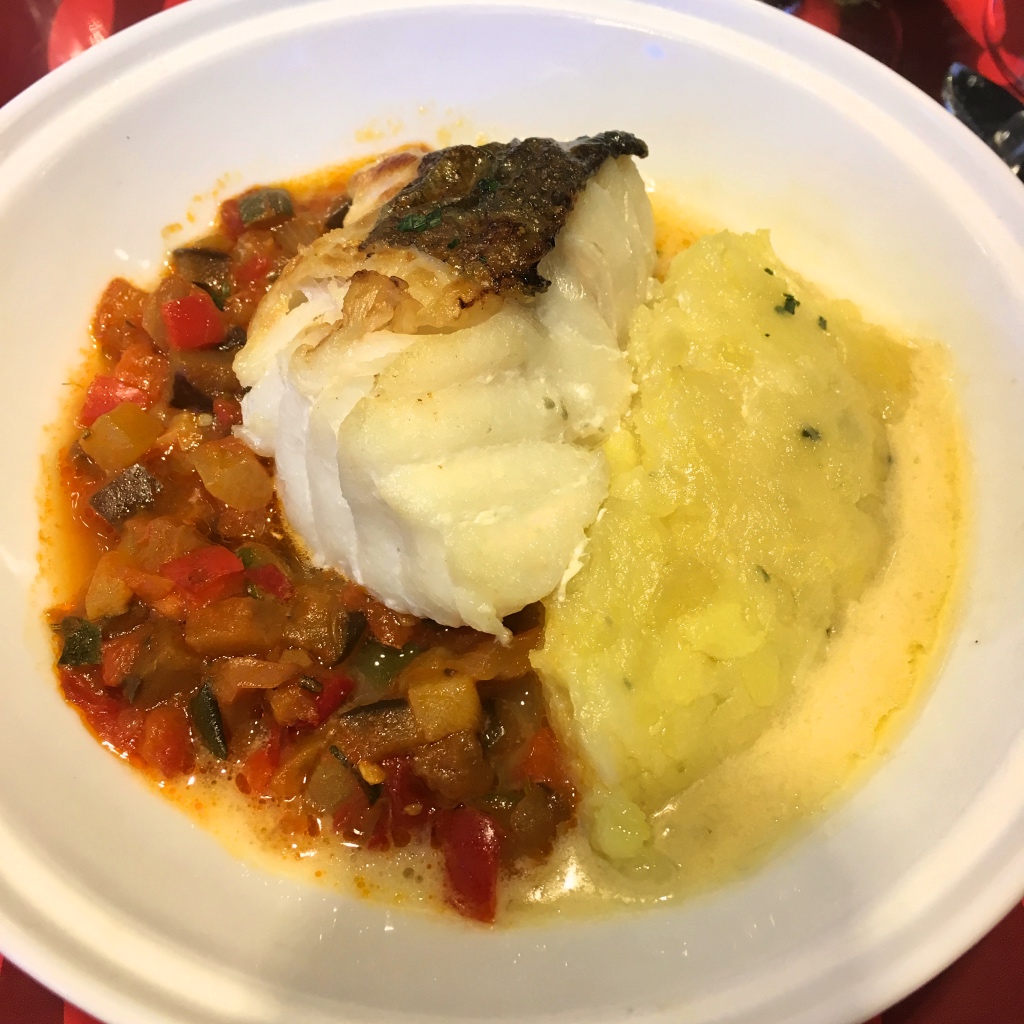 For starter, I had a poached egg salad. Then for my main, I had the cod with crushed potato and obviously the ratatouille! Dessert was a bit more basic – all I could have was a fruit salad. It was all pretty tasty and the service was really good and accommodating.
Captain Jack's – Restaurant des Pirates
The boy is allergic to nuts and shellfish and on looking at the menu, it looked like I'd be able to eat more than him at this one. Sadly, I was wrong! The service here wasn't so good and they automatically just tried to give me the allergen meal but I managed to get them to agree to alter my meal instead!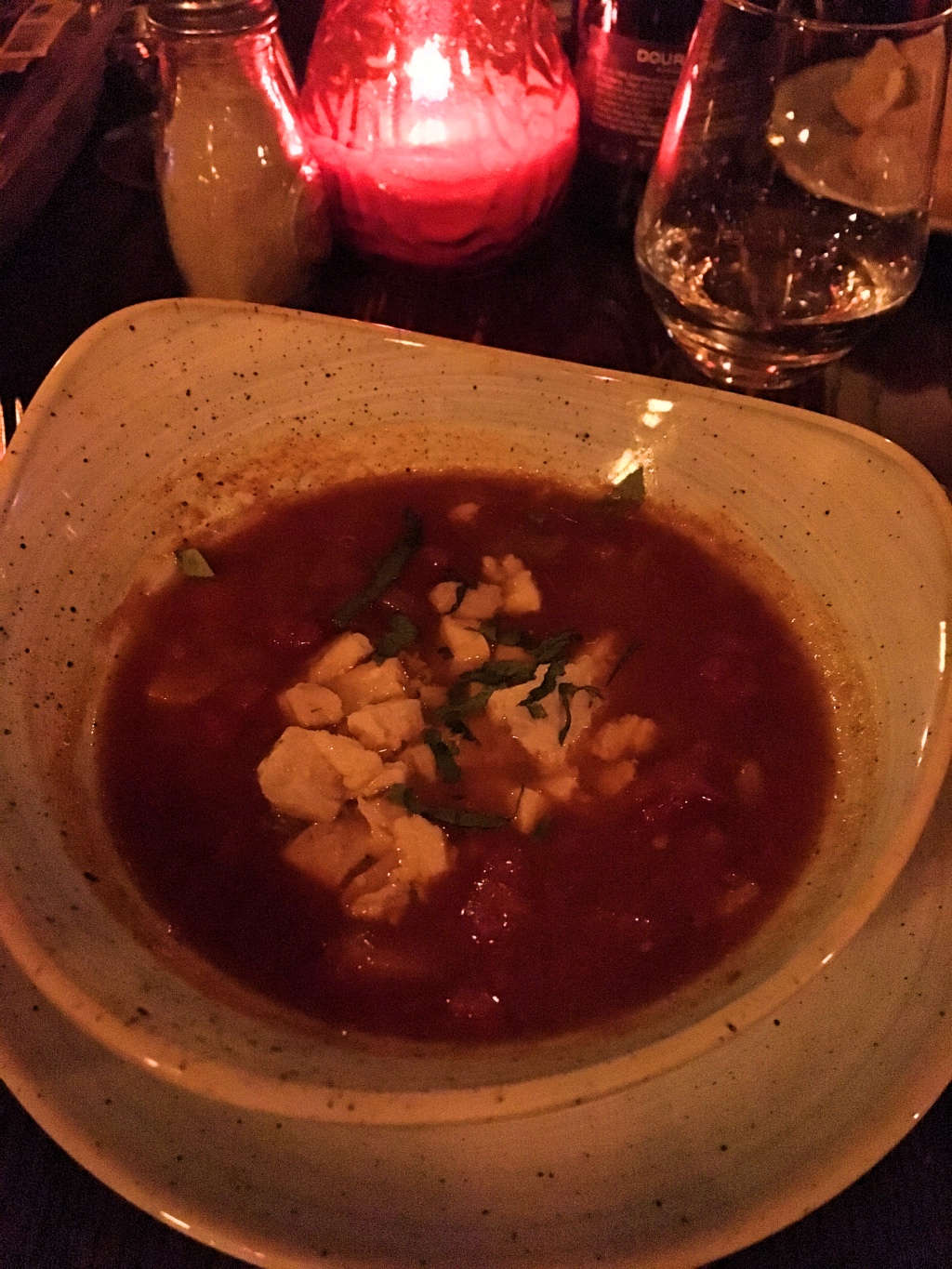 To start with, I had the Island-Fish Soup which was pretty good. The main course was a bit of a let down…apparently they couldn't give me any of the sauces so I ended up having some of the fish steak with mashed sweet potato and a lime to squeeze over it. Pretty bland and non inspiring, but to be honest, it was nicer having an actual meal rather than one of the airplane food equivalents! Dessert was much better. Again, it was a fruit salad, but it came with this delicious coconut foam that I loved! Could have eaten a LOT more of that!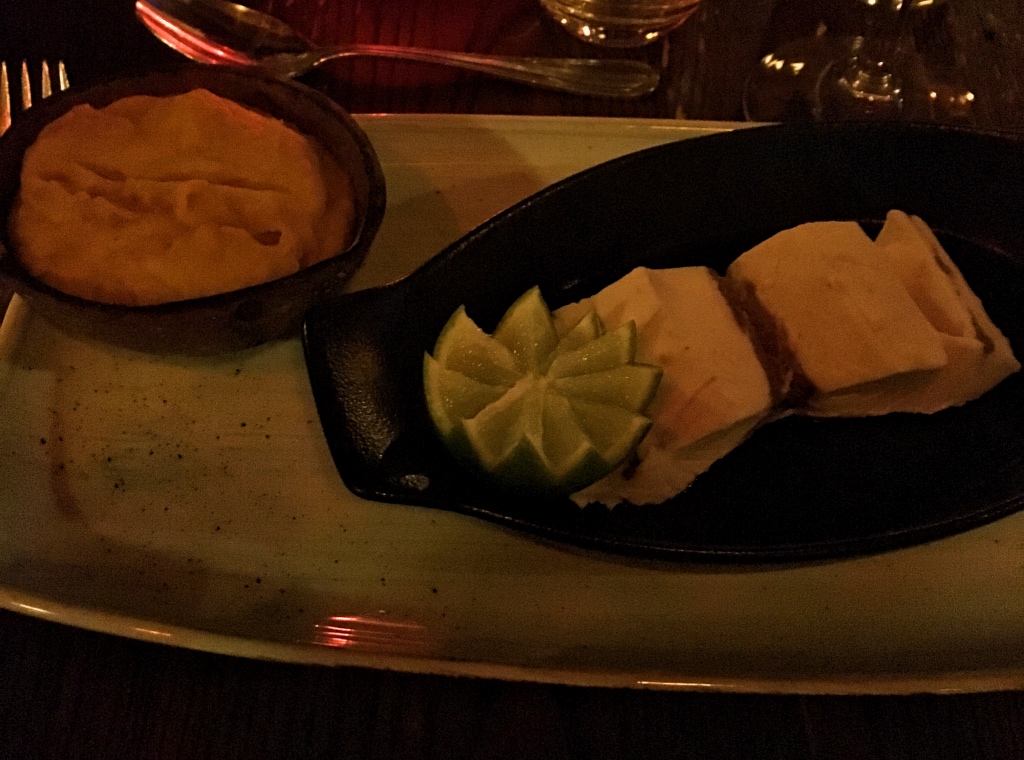 The atmosphere at Captain Jacks is definitely worth it. It's like being on a Caribbean island and you have the Pirates of the Caribbean ride going past every now and then.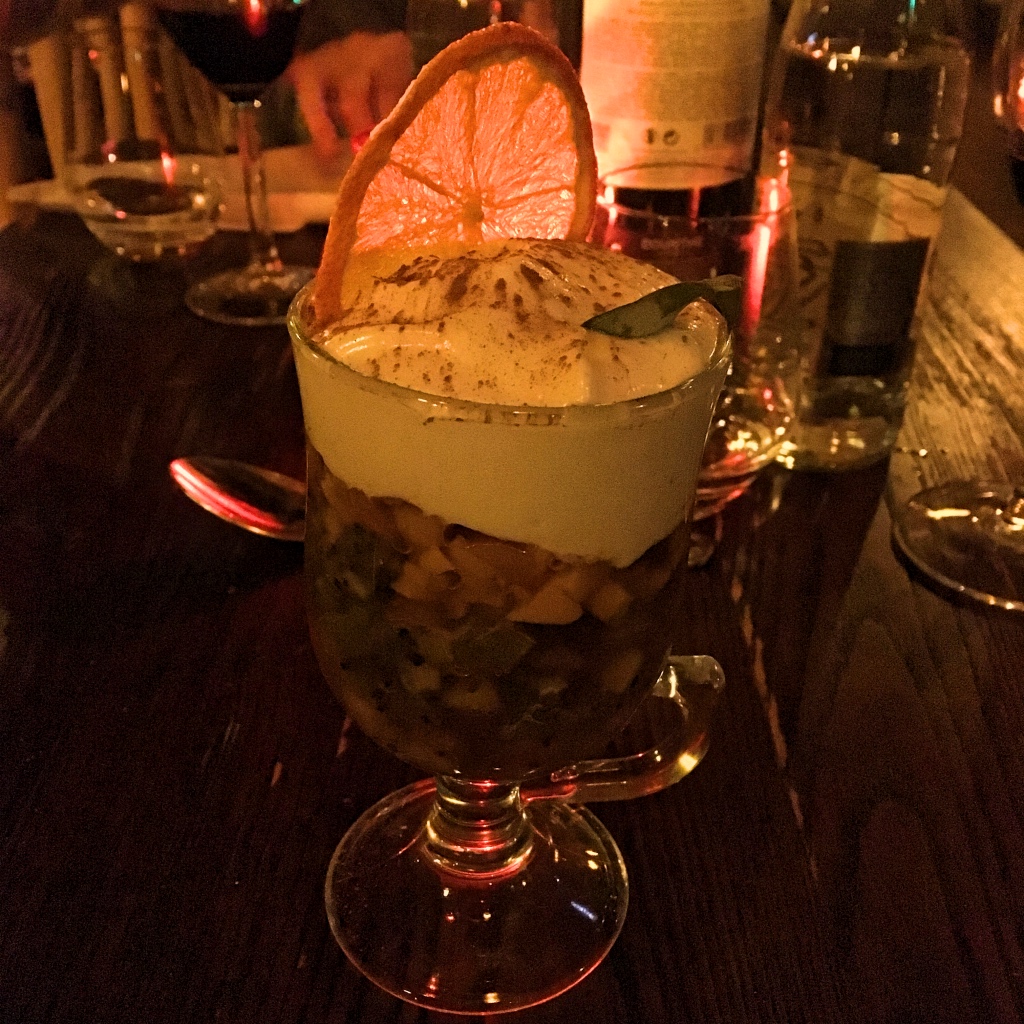 Hunter's Grill
Most of the hotels offer an evening buffet, and the Sequoia Lodge was no different. There are so many gluten free options here. I was a bit tipsy by the time we went to the buffet…(blame the Happy Hour at the King Ludwig's Castle), and so I'm not too sure exactly what I had!
All in all, eating at Disneyland Paris isn't as easy as it could be, but I definitely didn't go hungry and had quite a few nice meals. I'm hoping that over the coming years, it will get better!