A couple of years ago, I was lucky enough to be treated to a birthday trip to Madrid by the boy. He is a good'un! We flew out early on the Saturday morning and home on the Monday night. The great thing about Madrid is that it isn't that big, so 3 days to explore the city was just the right amount of time. Here are my key highlights….
Visit the Mercado de San Miguel
We stumbled upon this place by mistake on our first day, and it was literally heaven on earth! It's an indoor food market with all that you could ask for. Think Borough Market, but Spanish! We took up two stools at a bar, and ate gorgeously fresh olives, whilst sipping on Sangria. We then took a wander and looked at all of the other food on offer – ham, to pastries – all of which looked amazing!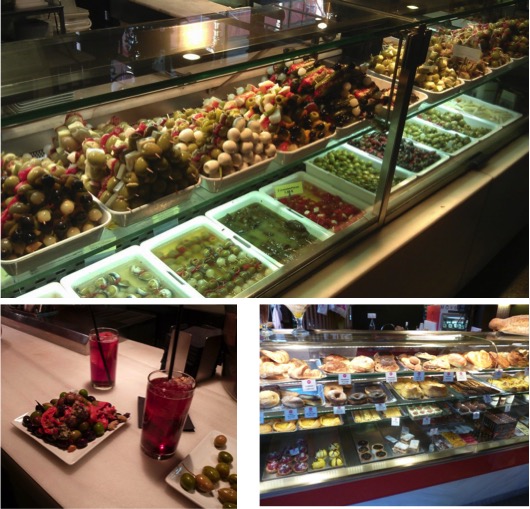 Go to the Palacio Real
The royal palace is seriously spectacular! It has great views from the courtyard, with then some opulent displays inside. It's large, and does feel that it goes on a bit, but it's so interesting to see how royalty live(d). It's all very ornate, with some beautiful art.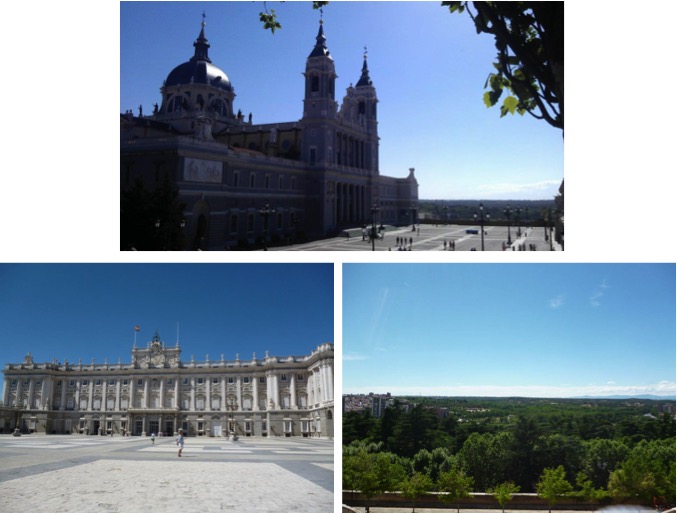 Stay at the Hotel Urban
We stayed at the Hotel Urban, which is situated just minutes from the old town, and near the Parque de El Retiro. We had a junior duplex suite and it was pretty great. We even had drinks upstairs in our suite one evening, before heading out for dinner. It's great for feeling sophisticated! The roof-top pool definitely deserves a shout-out. Such a comfy area, great little pool and pool-side drinks – perfect for relaxing after a long day of pavement pounding!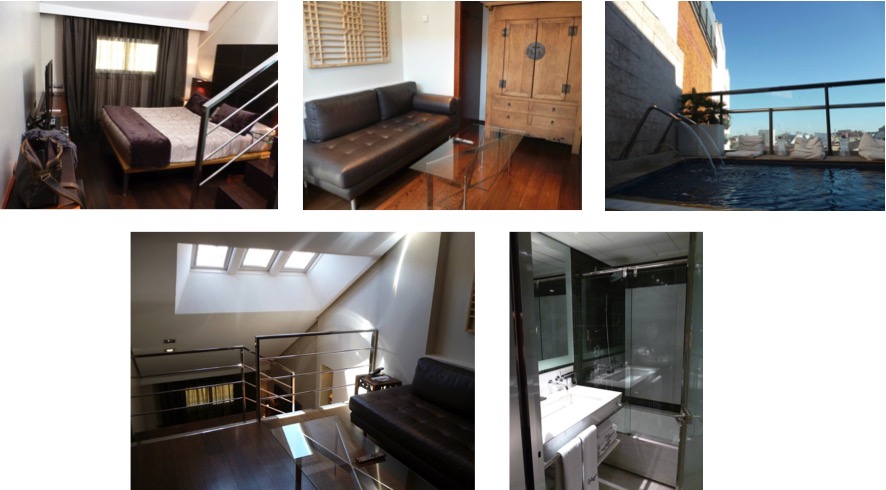 Chill out at the Parque de El Retiro
This huge park is such a tranquil escape from the rest of the city. It offers shade on a really hot day, and tonnes of amusement if you take a seat on the side of the boat lake to relax. It's a great people watching spot. We watched a lady on her own in a boat, go round in circles for ages, as she was in the middle of a tense conversation on her mobile, and could only row using one hand! It's a beautiful park, and has some good eateries too!
Go on the Cable Car
On our last day, we took a trip on the cable car, across Madrid. This gives you birds eye views of the city, and lands you in the Casa de Campo park. We spent ages wandering around. When you're dropped off by the cable car, you end up in what feels like wilderness. It's so peaceful, that you can just wander around, take in the views (you're on a hill), and ramble until you eventually find a beaten path. Such a good escape!

Madrid is the perfect city for a long weekend away. It has plenty to see and do, and you can really take in the vibe of the city by just strolling around. We did all of the above, walked a very long way and also visited a few churches and the Museo del Prado, just to make sure that we felt cultured! It also has bars and tapas in abundance. My best recommendation to you is just to take the city in, and soak up the atmosphere.
Have a great time!
Sammy x