I was lucky enough to be treated to a surprise holiday in New York by the boy. It was a proper surprise, in that I didn't know where we were going until we were sitting in the Departures lounge at Heathrow. Best. Boy. Ever! This trip was a couple of years ago and I'm not going to give you a blow-by-blow account, instead, here's my fave things that we did…
Anyone who knows me will tell you that I'm not a sporty person – playing it or watching it. However, the boy got us great seats at Madison Square Gardens for a Knicks game and it was without a doubt one of the best things of the holiday. We had awesome seats, not too far from the front and the atmosphere at the game was incredible. Everyone was hyped up and they did such a good job at keeping the crowd pumped. The game itself is full of action and excitement, and in between they had cheerleaders, DJs and dancers. It was non-stop the entire time. SO worth it.
Yes, it's tempting to get the Subway, but it means that you miss so many of the sights. We got the Subway a couple of times, just for the novelty factor but then walked the rest of the time. There's no denying it, it is a long walk from the Upper East Side to Manhattan, but you see so many great sights and you really get to take in the city. You can walk up Fifth, or by the Hudson River and it sure beats being underground.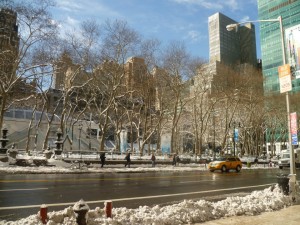 I'm not going to lie, having watched Madagascar, I expected there to be lions, zebras and giraffes. There is not. But still, it is a great zoo and is worth a visit. Central Park its self is beautiful, and going to the zoo does break up the trip. It may have been that we went when it was freezing cold (during winter storm Nemo), but the zoo was pretty empty, so that made a nice change from the packed zoos you get in the UK.
This is the pub that was the inspiration for MacLaren's, the famous pub featured in How I Met Your Mother. It's not your typical sightseeing attraction, but as big HIMYM fans, this was definitely on the agenda. Apparently the cast used to visit, sadly not when we were there. The pub doesn't really look like the one on the TV, but the HIMYM themed cocktail list is fun to work your way through.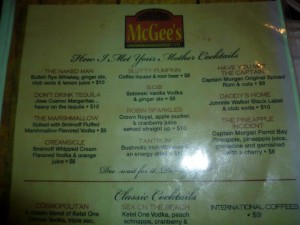 Take a trip to the top of the Empire State 
Yep, it's featured in every tour guide book ever written about NYC, but it is worth the visit. Some people will tell you that it's better to go up to the top of the Rockerfeller, we didn't do this, so I can't comment, but the Empire State is good. The views are beautiful, the queues weren't too bad really and I don't think you can really visit NYC without doing this!
Go on a boat around Manhattan
When we visited, the Statue of Liberty and Ellis Island were both closed, due to damage caused during Hurricane Sandy. So, instead we went on a boat tour around Manhattan. This was really fun and a great way to see the city. It also meant we got as close to Lady Liberty as we could, and saw great views of the Manhattan skyline.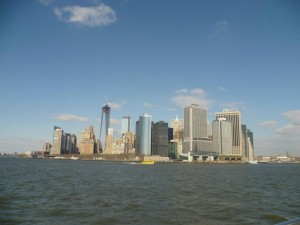 We almost didn't do this, but I'm so glad we did. It was one of my fave bits of the city. It's basically a network of disused railways that are elevated above the ground, and have now been reopened as a park. It offers you a different perspective of the city and you see lots of quirky bits of street art. Definitely take a stroll!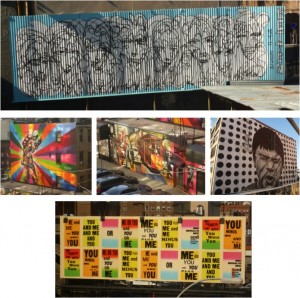 NYC is definitely one of my favourite places to have ever visited. At first, I felt a bit overwhelmed by it, but within a day, I was sold. In a word, it's awesome.
Sammy x