I was lucky that when I was younger, my mum and dad used to bring myself and my brother to Venice quite often. We would stay in a town on Lake Garda and drive to Venice for one or two days. Back then, I was about 9 and didn't appreciate it for what it was. So, when the boy suggested we go there for our next holiday, I was sold. 
I could go on and tell you all about our trip, but I fear that will get boring. So instead, here are the key highlights from our trip, and things I recommend doing, should you find yourself in this picturesque city.
Stay a night in the St Regis Venice San Clemente Palace
This was the hotel that we stayed in, and in short, it was incredible. It's located on it's own island in the middle of the lagoon, and has a complimentary shuttle that takes you to and from St Marks Square. It has stunning gardens, a beautiful pool area and the restaurant Acquerello is definitely worth a visit. It has a gorgeous view of the lagoon and the food is out of this world.
Yes, both the hotel and the restaurant are pricy, but we got a really good deal for the hotel on Expedia, so it's definitely worth shopping around. After all of the hustle and bustle of Venice, it's great to be able to escape to the tranquility of the island and the pool provides the perfect place to cool down.

Visit Campo Santa Margherita
We stumbled on this square by mistake, and I'm so glad we did. It's to the west of the city and is a bit of a walk, which means that it's not swarming with tourists like some other parts. It's a very large square, complete with a market, restaurants, bars and church. Like much of Venice, it feels very untouched and has a lovely small town vibe. We must have spent about an hour just watching the world go by, before heading for lunch at what has been dubbed the best pizza restaurant in Venice – Ristorante Ai Sportivi. Sitting out there, with nice food and an Aperol Spritz was definitely the best way to spend a Wednesday lunchtime. Also, it just so happens that on consulting our guidebook, they had said that the square was one of the top ten places to visit.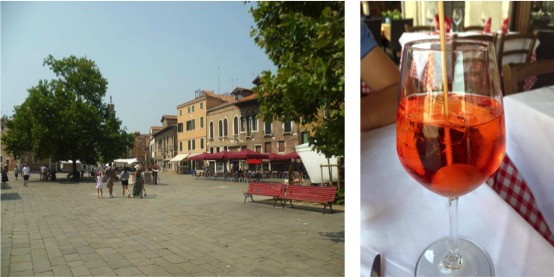 Murano is the home of the beautiful glass. A number of the glass factories offer tours around them, without any obligation to purchase. Our hotel had a deal with a factory which meant that we got a complimentary taxi there and back, had a demonstration and tour, and then could shop with a discount in the factory shop. You do need to watch out for some of the tours, as I have read that if you don't purchase, then some will make you find your own way back to the mainland. This is easily done via the water bus, but something to be aware of.
The art of glass blowing and how the guys do it is amazing and how they achieve all of the different results is so interesting. The shops also sell all manner of things from jewellery and ashtrays to chandeliers and art installations.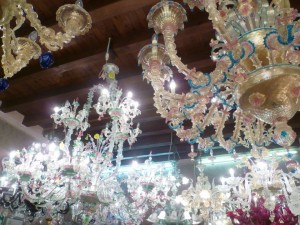 As mentioned, we got a water taxi from our hotel to Murano and this was genuinely one of the best parts of the holiday! On the open water they go so quickly, and you can stand up at the back of them, take in the great views, get the odd bit of splash from the lagoon and it's genuinely great fun. Unless you suffer from sea sickness. Then, it may not be for you.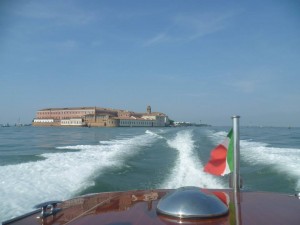 Italy is renowned for its good quality leather and Venice has heaps of leather shops. The boy and I picked up these gorgeous bags for about £150 for the two. Great thing is, unlike designer bags, your friends are much less likely to have them too. Worth noting that if you can pay in cash, they will sometimes lower the price for you. We got offered 10% off if we had the cash.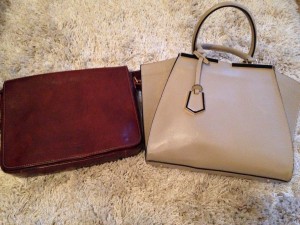 Look for restaurants off the beaten path
It's so easy to fall into the tourist traps and end up at a below par restaurant which will charge you through the roof for okay food. By spending some time wandering around and going down a number of alleys, you can find real local gems. We found a restaurant which had an amazing menu, great presentation and fab service, and it was literally hidden at the back of an alley. Annoyingly, for the life of me, I can't find the name of it ANYWHERE, but the lesson here is, explore and see where you end up.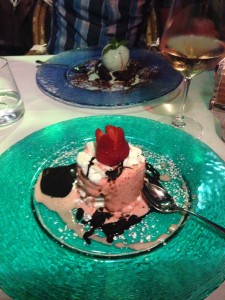 So there you have it, not a conclusive list by any means but a few things that I would recommend following our trip. This city is so beautiful, so much to see and take in. Whilst I could never imagine living there, for a holiday, it's definitely a must-see.
Sammy x