How I have gone so long without visiting Leggero is an absolute mystery. Gluten-free, Italian food. 100% my idea of heaven. Anyway, I finally rectified this a few weeks ago, when I paid a visit with the boy. Leggero has a couple of locations around London, but we visited the restaurant on Old Compton Street in Soho. Since we visited, they have apparently updated the menu (which is fine by me, as that just means that we have another excuse to visit!). But that aside, here's what we thought…
I was so glad that we had booked a table, as even though it was a Monday night, it was packed. The tables are quite close together, so you do feel like the couple next to you can hear everything that you're talking about…but after a glass or two of Prosecco, it's easy to ignore that!
The menu was literally a dream. There was so much good food on there, and so much that I hadn't been able to eat for a good few years. Therefore, the boy decided that he'd let me do all of the ordering and that we would be able to share all of the food. If you've met him, you would know that this is VERY unlike him (so top marks for him there!).
To kick things off, we went for the Focaccia and the Fried Balls with potato, ham, cheese and leek. I had hoped that these would be like croquettes and I was so happy that they were! They had a good amount of ham in them and were really flavour-some. The focaccia wasn't as springy as I had hoped it might be, it was a bit like a lovechild between focaccia and a bagel. It was nice, but the texture wasn't quite right (I appreciate that without gluten, this would be a pretty hard thing to achieve).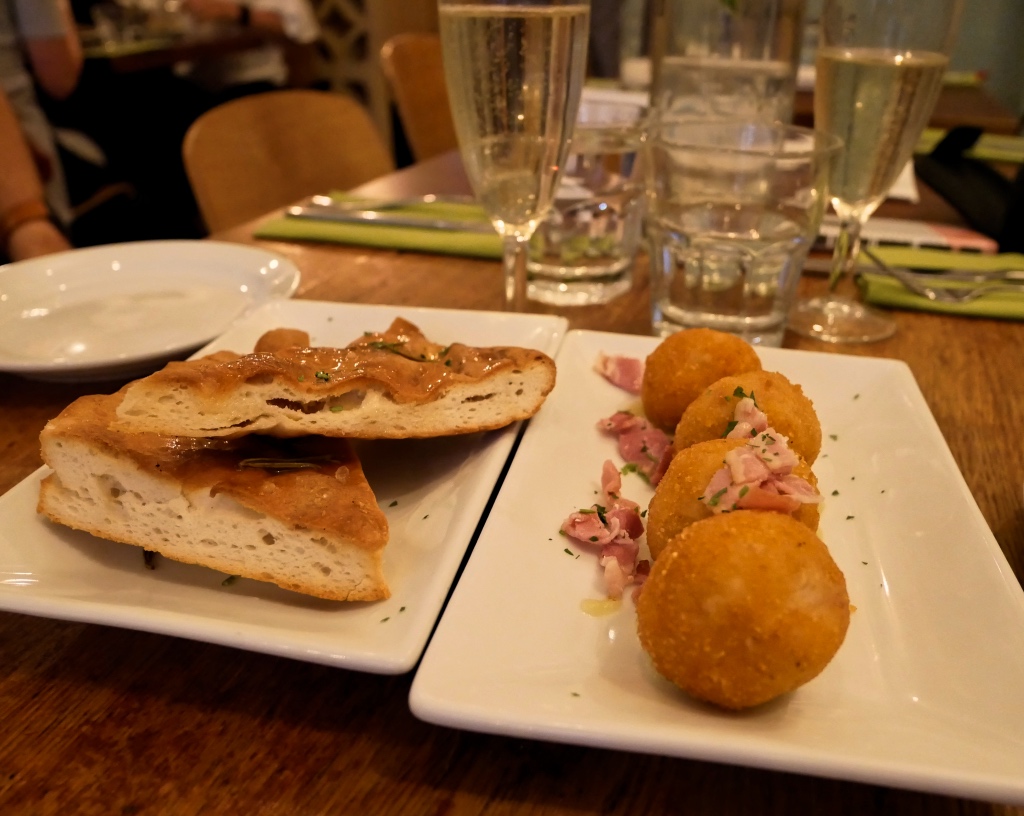 For our next course, we ordered three dishes; the Bolognese Arancine, the Black Ink Ravioli with stuffed with salmon  and served with a courgette pesto and Butternut Squash Flan which came served with a Parmesan fondue and truffle oil. The Arancine was nice, but perhaps a little dry for my liking. A bit more bolognese would probably sort that out, but then I guess you run the risk of it all becoming too soggy. The Black Ink Ravioli was delicious, I would have liked a bit more salmon, but even so, I could have definitely polished off a plate of that pretty quickly. The star of the show however was the Butternut Squash Flan. The flan itself was nice and light, which was needed as the Parmesan fondue was rather rich, but it really complimented the whole dish.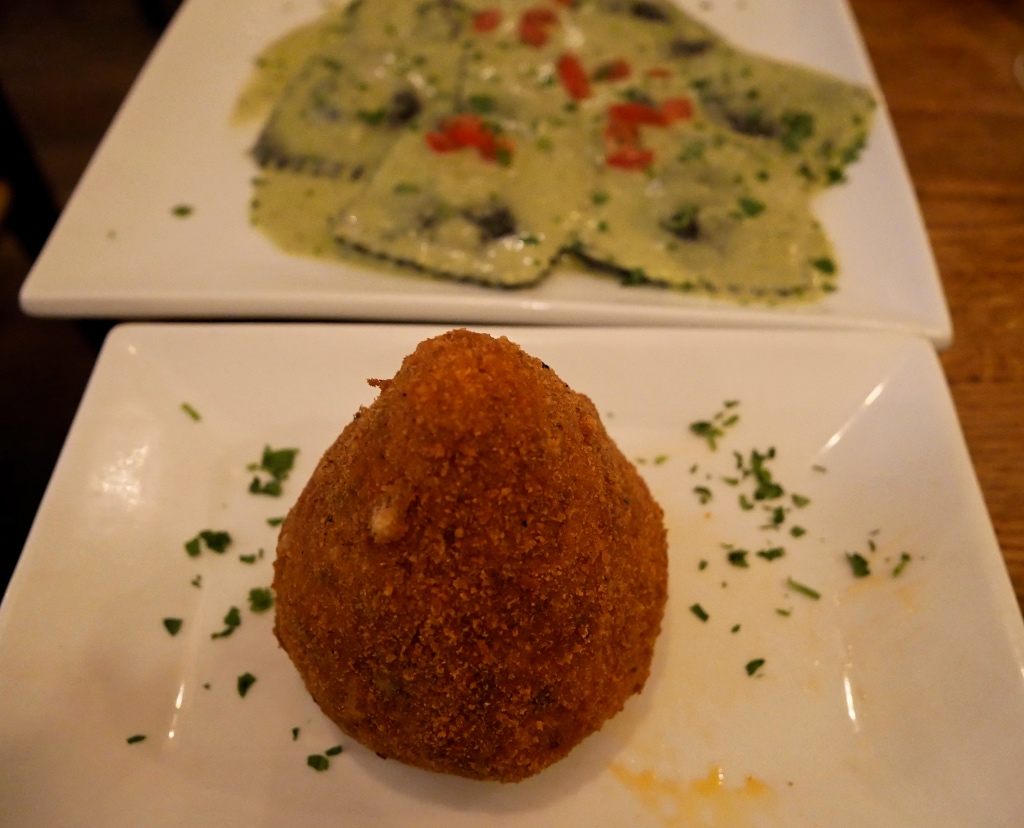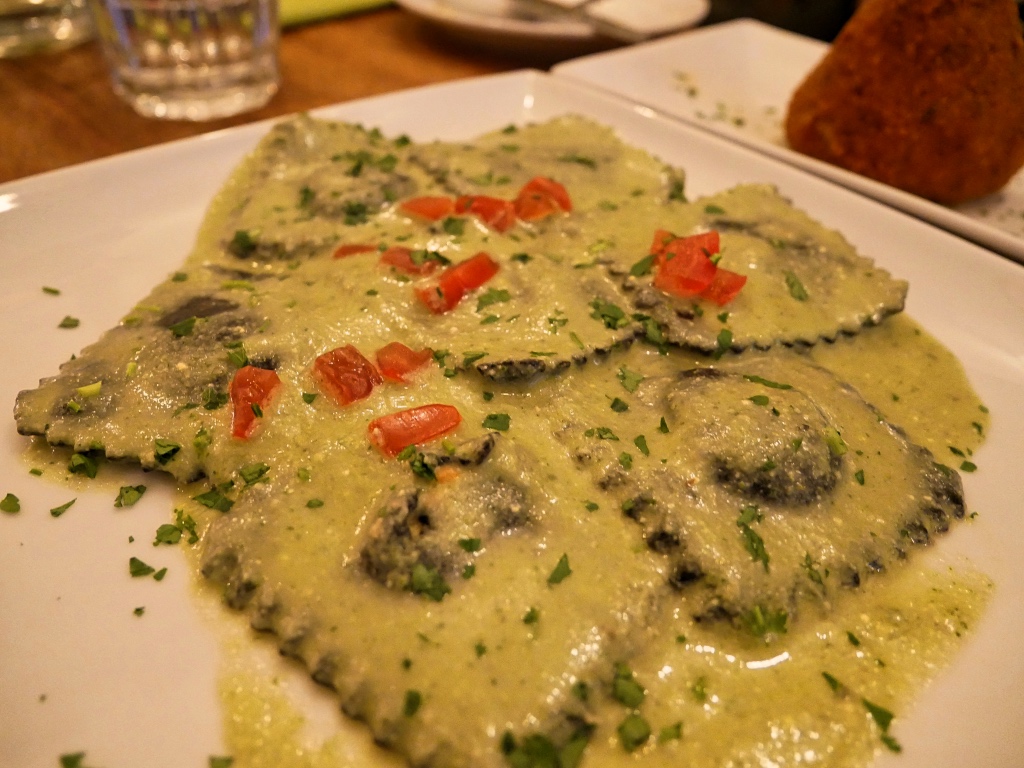 By this point, we were quite full, but it would be rude to be in a fully GF restaurant and not order dessert. We opted for the Tiramisu and the White Chocolate Cheesecake. The Tiramisu was so good – the coffee wasn't too overpowering and the sponge had a really nice texture. The base of the White Chocolate Cheesecake was a bit harder than I'm used to, and I thought that the drizzle of the sauce on top didn't look too great – but that aside, you could really taste the white chocolate, which was nice as sometimes white chocolate can be lost as a flavour.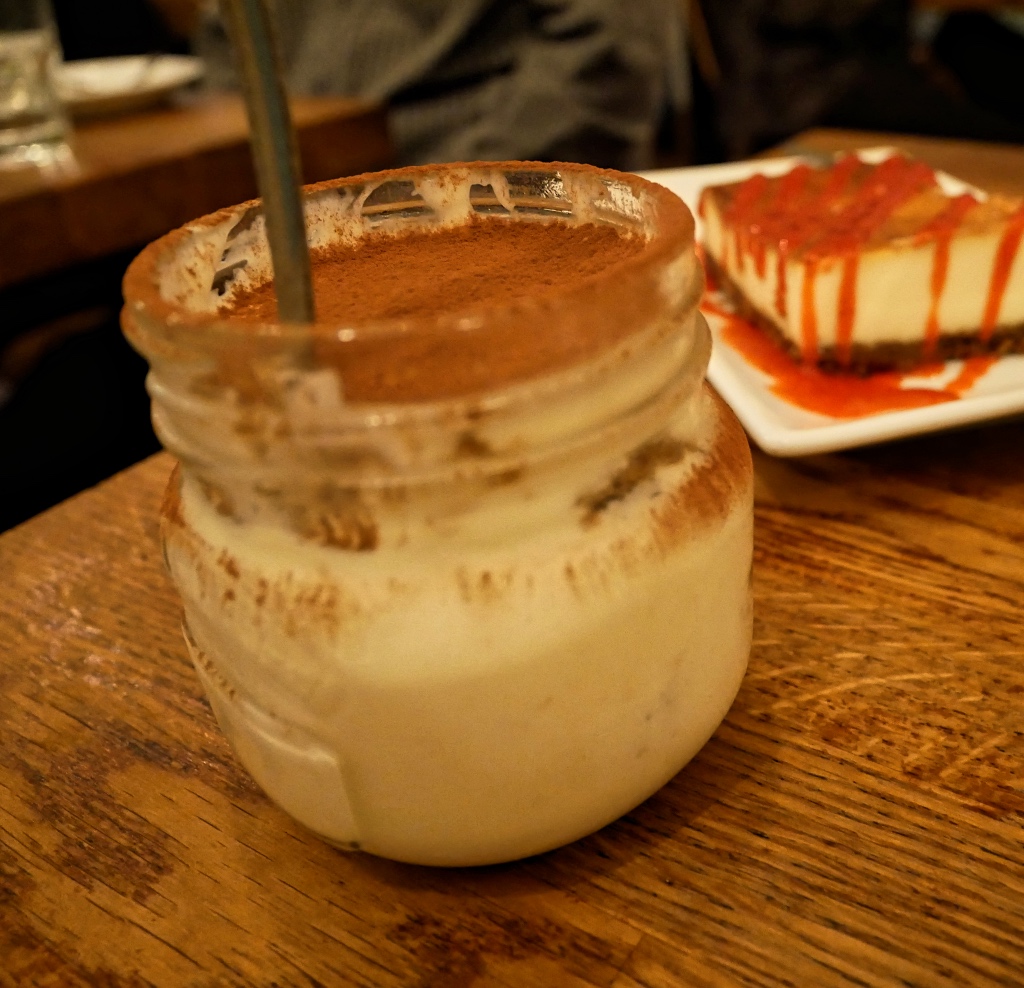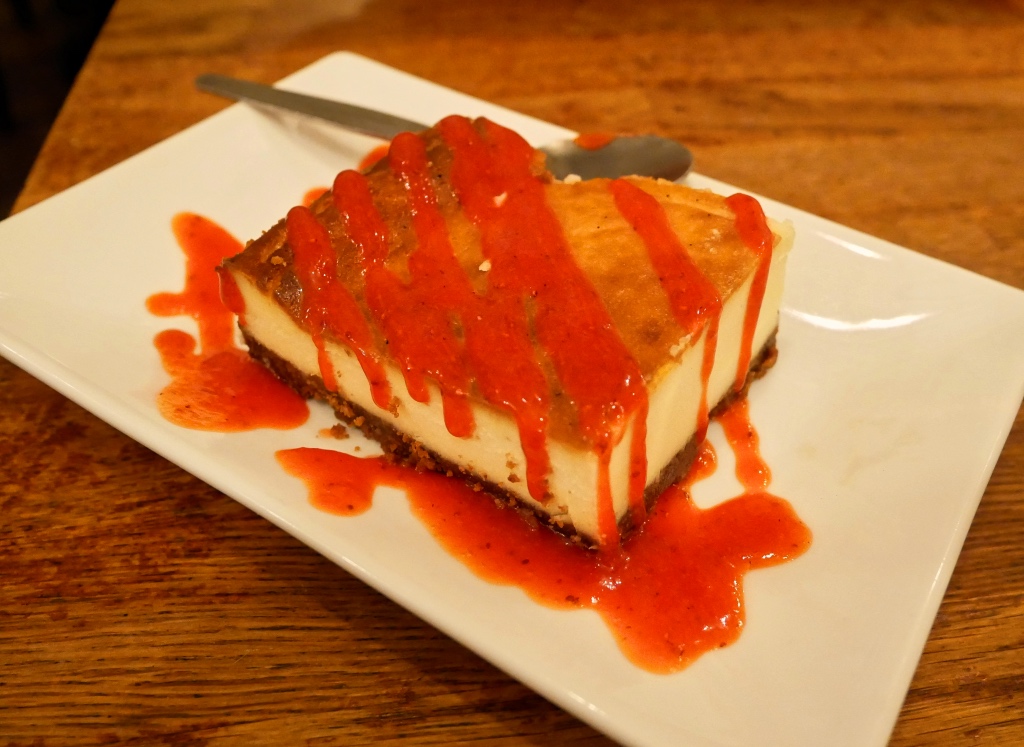 Overall, I'd definitely visit Leggero again. It's so nice to have somewhere to go, where you don't have to worry about gluten and where you can eat EVERYTHING on the menu.
Sammy x