Sooo, this one's a slightly different travel post to the usual. I thought I'd share with you we sightseeing route from when we went to Paris. This route ticks off (almost) all of the key sights on a walking tour which will take up the majority of the day (and leave you wanting a massive plate of charcuterie and red wine at the end).
Whilst I'd hadn't been to Paris since I was about 9 – the boy had never been and so it felt like being a proper tourist was the best way to do it.
We're not museum/gallery people so didn't go inside the Louvre or anything like that, but if you want to, then I think that this tour will prove a bit too long for a whole day.
I've drawn a route out on Google Maps so that you can see how all of the sights lead on to one another. You may also notice that it stops at J and then restarts at A…that's Google telling me that I can't add anymore destinations but also handily happened to be where we stopped for lunch.
So, let's go!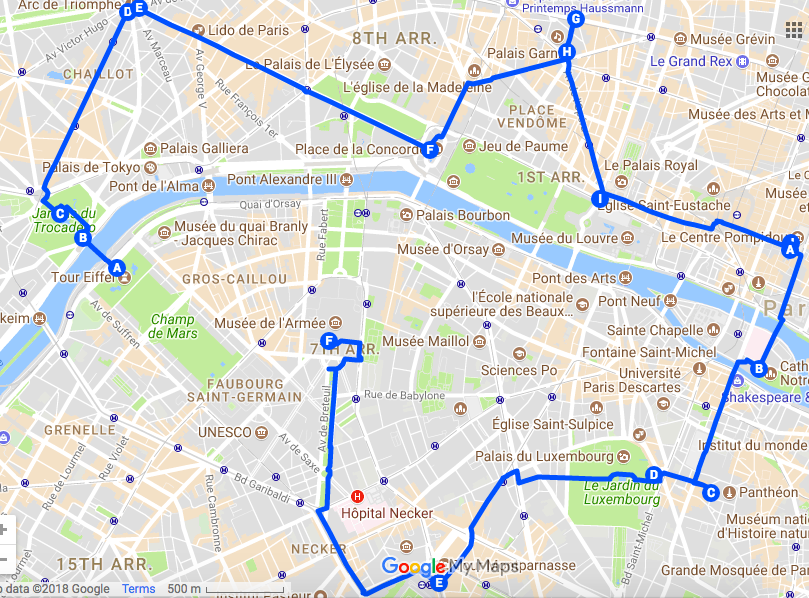 A: The Eiffel Tower – needs no introduction! At 324m high, this tower is iconic of Paris.
B: View across river – once you've crossed the bridge, take a look over your shoulder and admire the Eiffel Tower from slightly further afar.
C: Trocadero – whilst there's actually a couple of museums around here, it's also one of the best views of the Eiffel Tower. Cue lots of selfies and bloggers doing it for the 'gram.
D: Arc de Triomphe – not only is the Arc its self pretty impressive, but watching the traffic on the roundabout is also a great past time. Apparently car insurance doesn't cover you on the roundabout…you can see why!
E: Champs-Elysees – one of my favourite streets. Kind of like Regents Street on steroids and obviously it oozes Parisian chic. Walking along here when it's sunny is one of my favourites things.
F: Place de la Concorde – situated at the end of the Champs Elysee, it's a huge expanse of parks and sights. In the 1700s, the centre-piece of this area was the guillotine and over 1,000 people were executed here. Whilst that's not around anymore, you can see the Obelisk which was gifted to France from Egypt and is over 3,000 years old and also a Ferris Wheel. Apparently the Ferris Wheel is going to disappear later this year, so grab a pic while you can.
G: Galeries Lafayette – off the beaten track but it was a recommendation from the receptionist in our hotel and was very worth it. One of the most beautiful department stores I've ever been in. Between all of the make-up counters is a huge dome which usually houses some sort of installation. The receptionist showed us some photos and it's stunning at Christmas when they have a gorgeous Christmas tree right in the middle.
H: Opera – walk through this area on your way to the Louvre and admire the gorgeous architecture.
I: Musee du Louvre – home of the Mona Lisa and also the famous glass pyramids. We didn't go in, but it did look beautiful inside.
J: Centre Georges Pompidou – the infamous 'inside out' building which opened in 1977. It houses an art museum as well as a cinema, library and shops.
If you've made it this far, well done! It's definitely time to grab a table at a cute cafe, grab a glass of rose and watch the world go by whilst munching on some lunch. There's plenty of pedestarianised areas around here with lots of cafes and restaurants to choose from.
Now you're refuelled, it's time for part two…
A: Centre Georges Pompidou – now obviously you've just been here, so no need to visit again, it's just the starting point for part two.
B: Notre-Dame – located just over the bridge on a small island in the Seine, this world famous cathedral is a huge tourist attraction. Whilst it's a stunning building, the square outside will more than likely be packed. I think I actually enjoyed seeing the views from the bridges more!
C: The Pantheon – hidden away on the backstreets, Pantheon is a hugely impressive building. It was originally meant to look like the Pantheon in Rome, however some feel that it actually looks more like St. Pauls in London. It's situated at the top of a slight hill, overlooking a very Instagrammable Parisian Street.
D: Jardin du Luxembourg – these huge gardens are stunning. There's plenty of park areas, but also beautiful flower displays, fountains and statues. It would be gorgeous to wander around in on a sunny day.
E: Montparnasse Tower – they say that when you visit New York, it's better to visit the Top of the Rock rather than the Empire State as it's better to see the Empire State as part of the skyline. We applied the same logic to the Eiffel Tower. A 48 hour pass allowing you one day and one night time visit to the top of the Montparnasse Tower costs about €23 and is significantly cheaper than the Eiffel Tower. It's also great to go to the very top at night and to watch the Eiffel Tower light show.
F: Hotel des Invalides – it's hard to miss the beautiful gold dome which can be spotted easily from afar. This building was designed to be a home for wounded soldiers, although now only about a dozen of them live there.
There you have it, one sightseeing packed day. According to our iPhones, this route is about a 12 mile walk. Which means that you can now definitely eat ALL of the charcuterie and not feel even a tiny bit bad!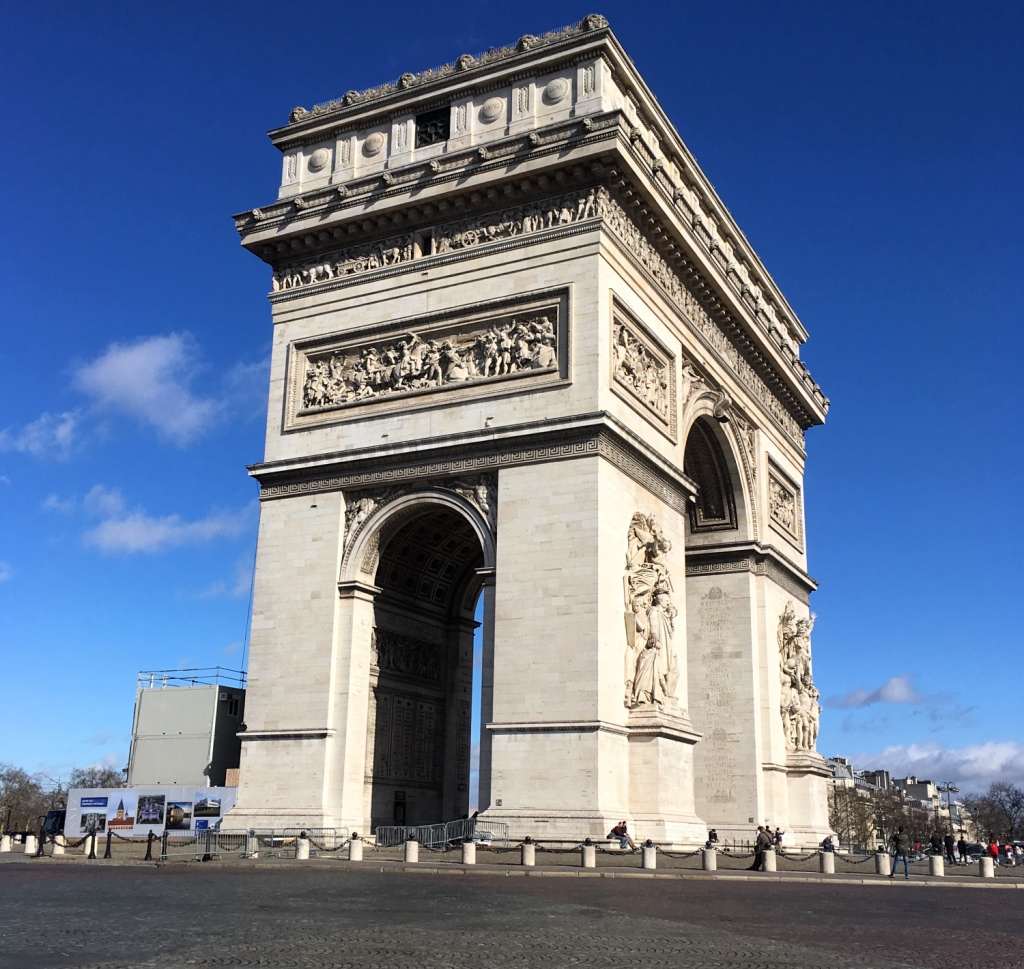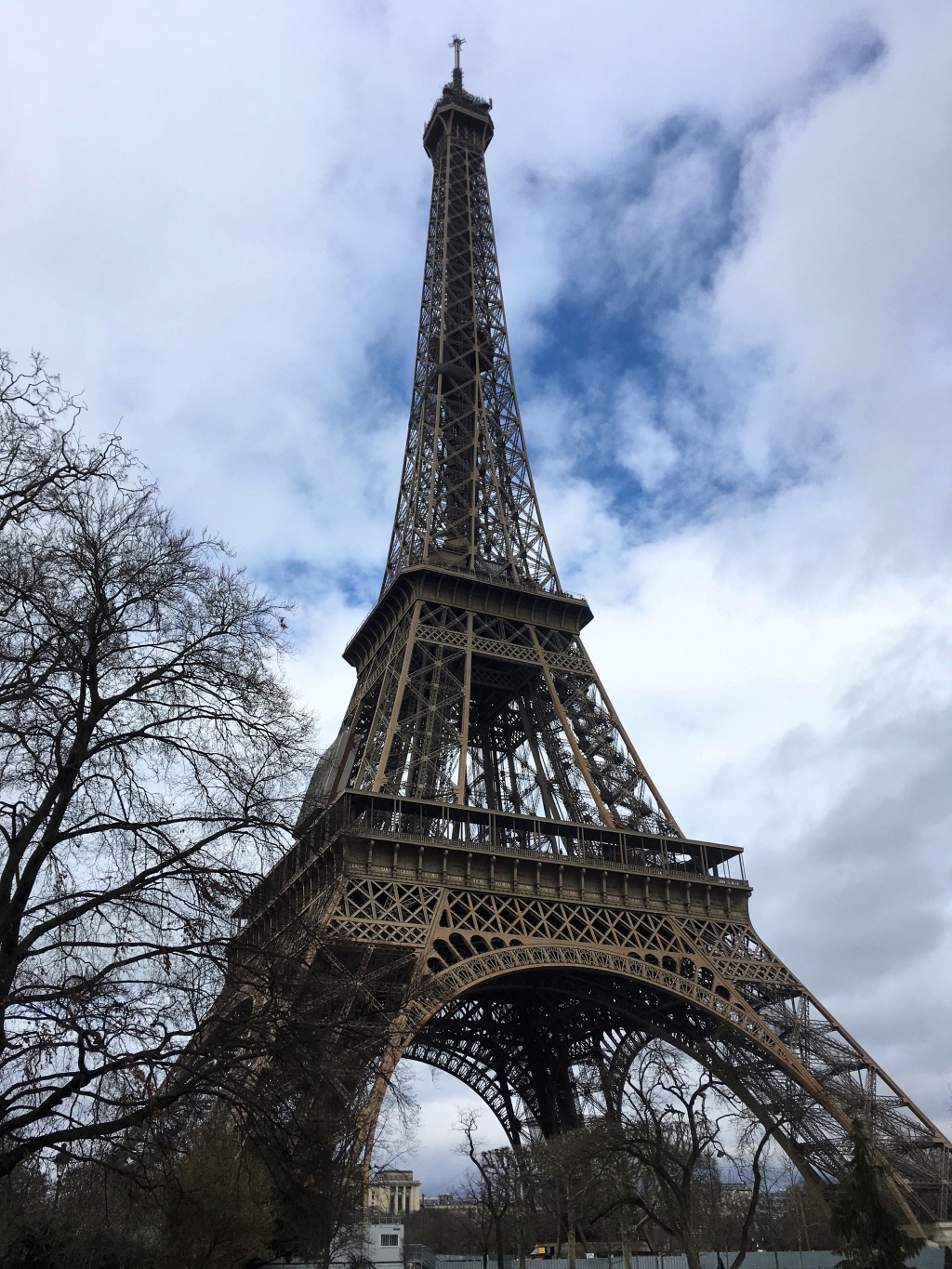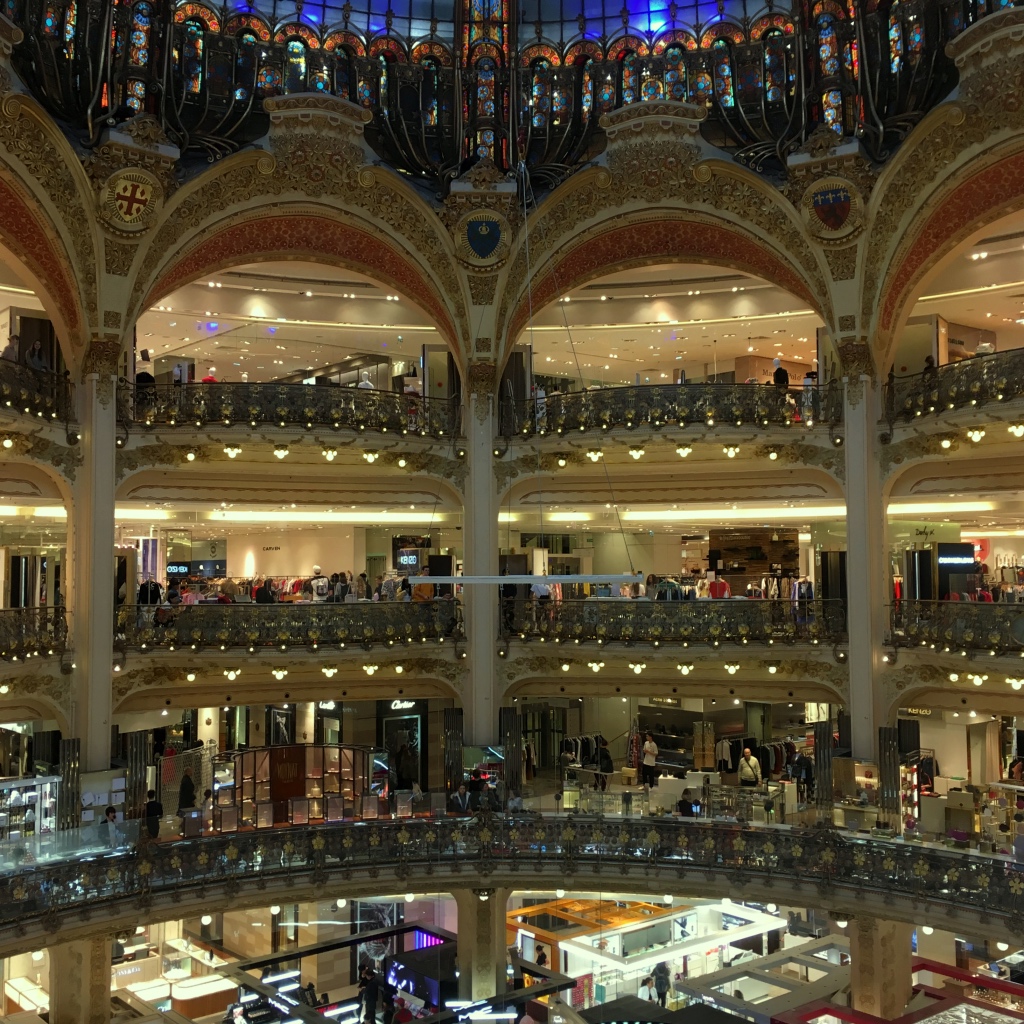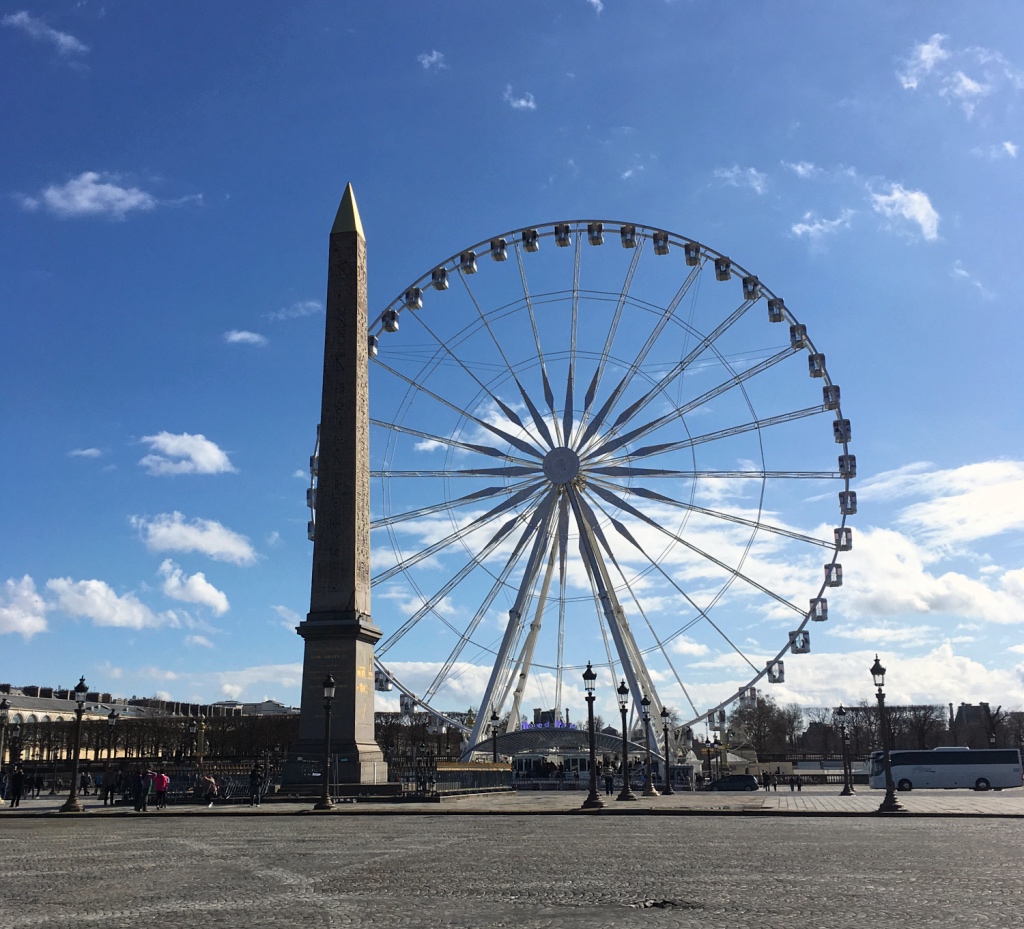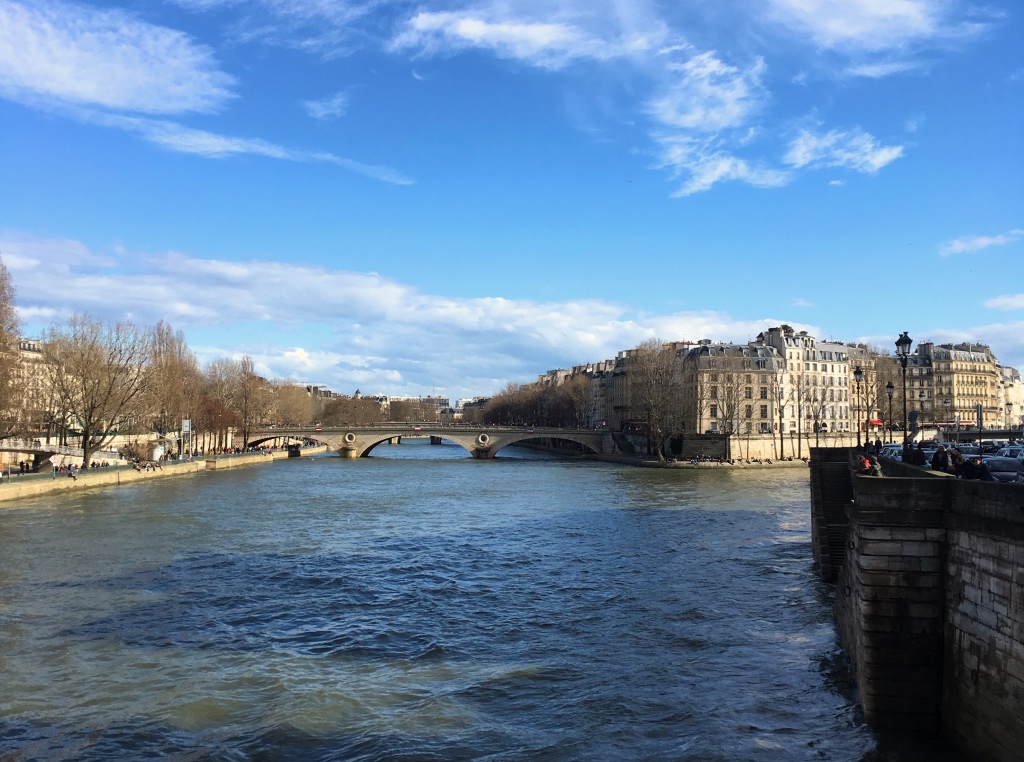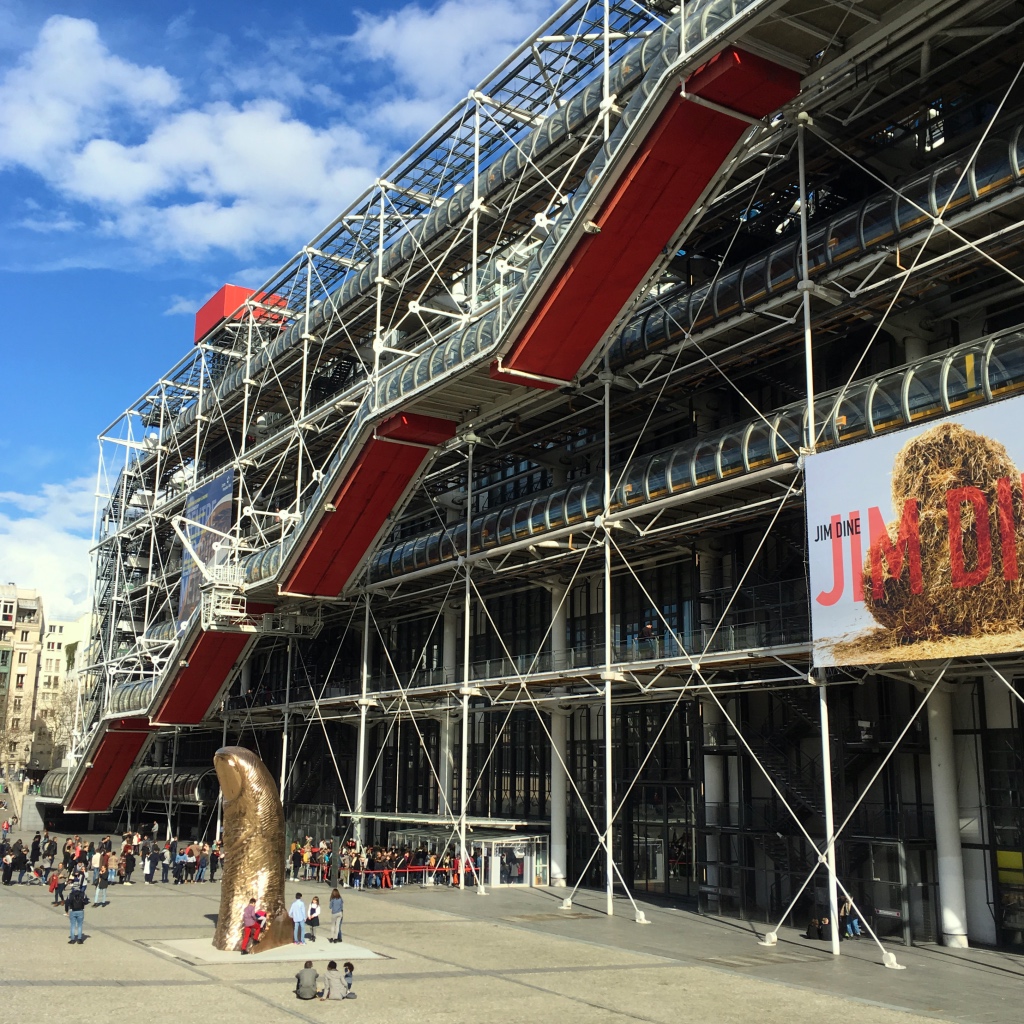 Next time we head to Paris, we're going to spend some time in the Montmartre area. I've always been intrigued by this area since studying Art History in college, so I'm excited to explore that area further.
Do you have any other Paris must-see tips?
Sammy x