Don't you just love it when you find a new drinking or eating spot?! Despite living in Fulham for 6 years, we have never really visited The Malt House. It's a cosy pub hidden behind the church in Fulham Broadway (the one which has had scaffolding up around it for as long as anyone can remember!). We ended up here one drizzly Saturday afternoon and had a long, lazy (slightly boozy) lunch. It was such a good choice and we've been back a few times since already.
Before going, I had a quick look at the menu to make sure that I could actually eat something (gluten-free problems) and spotted what I would say is literally my ideal meal: roasted hake wrapped in serrano ham on a saffron and chorizo risotto with roasted tenderstem broccolli cooked with chilli and garlic. Genuinely that combo is what I would pick as my food heaven if I was on Saturday Kitchen.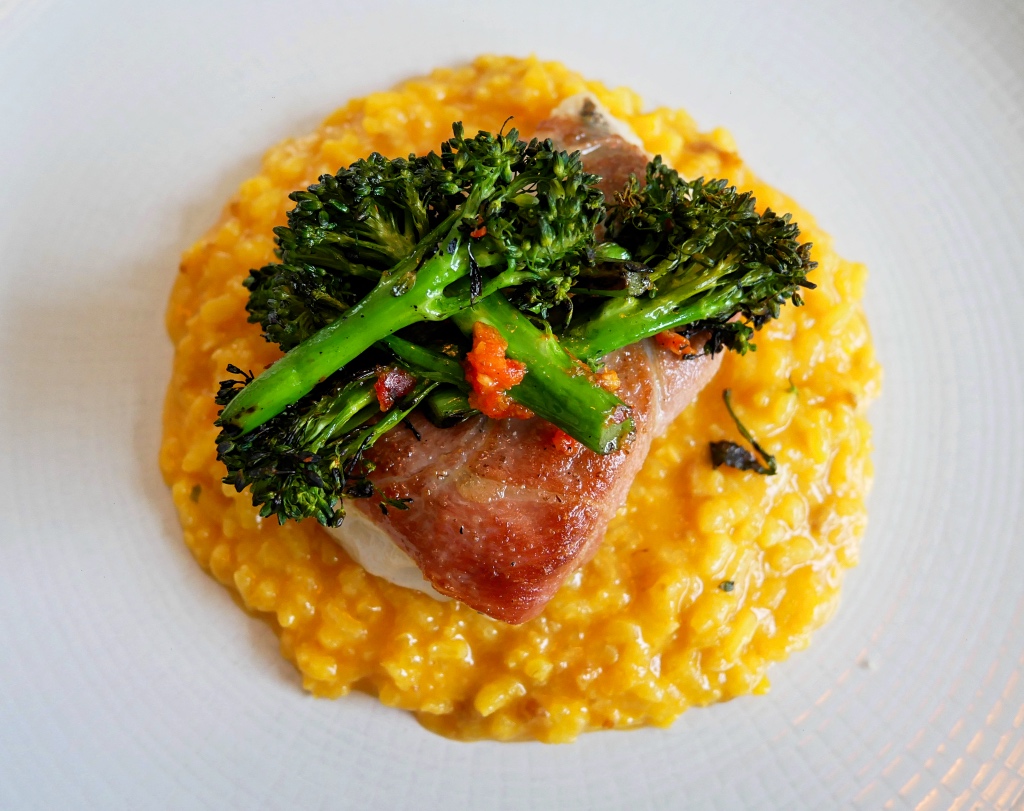 When it arrived, I was a tad disappointed at the portion size – compared to the pulled pork burger and fries that the boy had opted for, I definitely had the 'lighter' meal. Taste wise though, it was delicious. Well seasoned and it had good flavour. I had expected some chunks of chorizo in the risotto but there weren't any, yet you could definitely taste the chorizo flavour pulling through.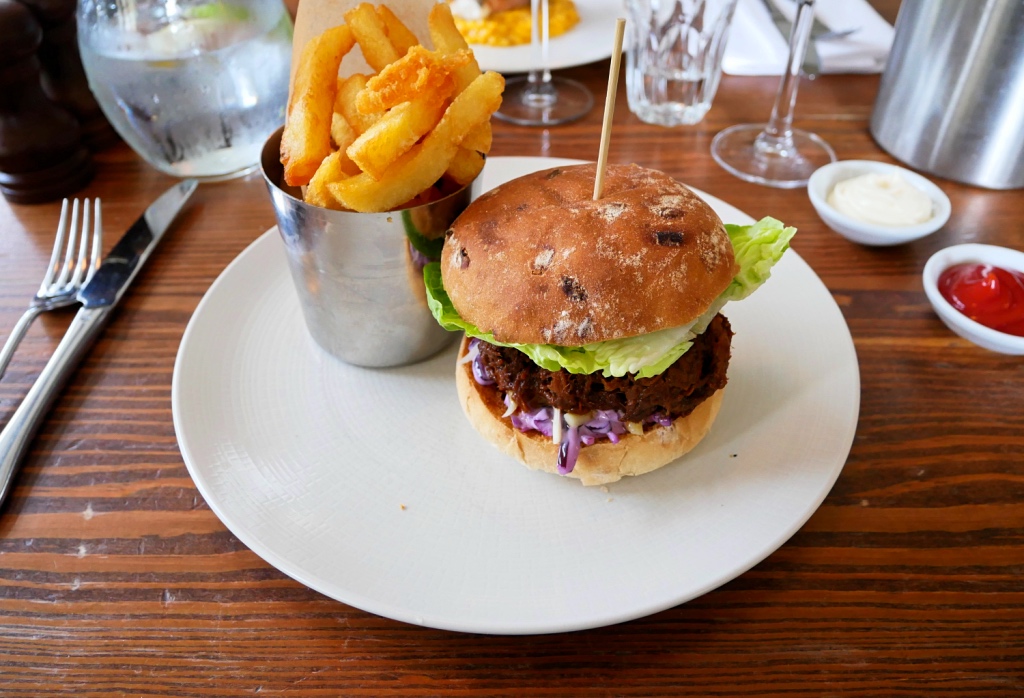 The boy had opted for a pulled pork burger. True to form with any pulled pork burger, it was messy to eat as the meat was piled so high. However, I've been told that it was very flavoursome and well worth getting BBQ sauce everywhere!
It wasn't just the main courses which were impressive. Even though he had stuffed himself with the burger, the boy caught one glimpse of the chocolate fudge cake and decided that he definitely needed that in his life! When it arrived, it looked delicious and I had massive food envy. Apparently it wasn't too rich and was the perfect size after a large meal.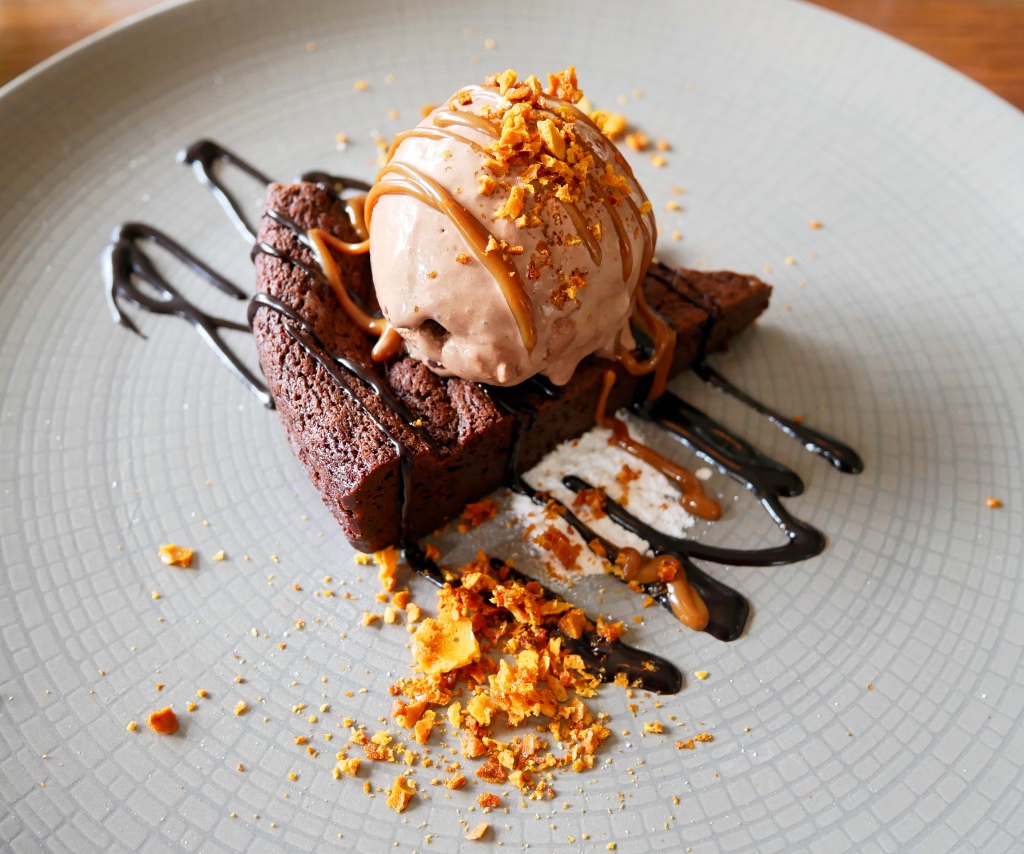 For my dessert, I opted for the vanilla panna cotta which came served with berries and white chocolate. It was really tasty, looked very pretty on the plate and had a good wobble (that's a typical panna cotta comment, right?!), but again it was a bit small. I'm seeing a theme come through here! It was also the only GF dessert on the menu, so it's not like I could have opted for something bigger and that was a small disappointment.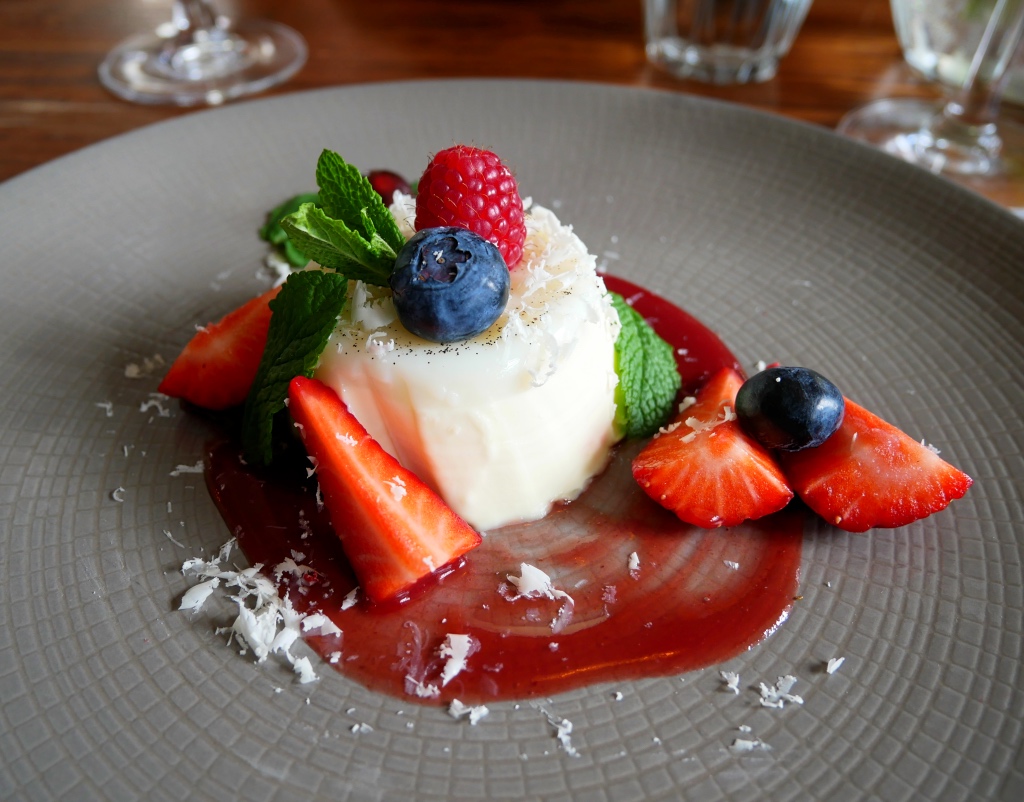 Moving on from the food, The Malt House has a cosy, modern country pub feel to it. As it was rainy outside, we decided to move to the sofa area and enjoy some more wine. It's a great place to spend hours chatting away or to meet quickly for a drink. It also has a decent size beer garden and I'm looking forward to trying that out in the summer!
The staff in The Malt House were all very friendly and helpful. We received a warm welcome when we arrived and never had to wait long for a drink or for someone to take our order.
All in all, I would definitely recommend a visit here. Okay, I found the portions for what I had to be a bit small, but I can let that slide when you think about the overall meal. If I had to sum up, I'd say: good food, nice surroundings, friendly staff and an extensive wine list and reasonably price. It's a massive winner all round!