Visiting Marrakech was slightly different to a number of our usual city breaks. Yes, we wanted to see the city and explore, but at the same time, we just wanted to chill, sunbathe and take advantage of the all-inclusive offering at our hotel. We went to Marrakech in mid-June and it was about 45 degrees….that's not even an exaggeration. It was genuinely the hottest I've ever been. With this in mind, we planned to spend a couple of hours each morning in the city before returning to the comfort of our hotel and the pool. We were only in Marrakech for 3 days and only had two mornings in which to see the city, so didn't see as much as we would have liked. Therefore this post is going to be a bit shorter and more sparse than other city posts, but let's get cracking…
Where we stayed
Getting an all-inclusive hotel with a pool was the main requirement of this holiday. We opted for the Kenzi Club Agdal Medina, this is a rather large hotel on the outskirts of the city. It has everything that you need for a few days of relaxing, 2 large size pools, cabanas, large air-conditioned rooms, bars and buffets. They also run a free shuttle to take you in to the city and back again which is super handy.
We were lucky enough to be given an upgrade and so had a large suite on the ground floor of one of the Riads and it was lovely. We had a terrace area, sitting room, two bathrooms…it was massive! The food can be a tad repetitive and is quite salty, but I think that seems to be the norm with all-inclusives for when they're catering en masse. You could get drinks all day, every day and the bar staff were always helpful and friendly. I'd read not-favourable things about the cocktails, so we stuck to the wine which was very drinkable. Perhaps too drinkable…
The pool area was vast with lots of sunbeds and cabanas which provided welcome protection from the scorching sun. There's lots of gardens with pretty sculptures, a boutique shop and even a market once a week – all on site.
What we did
Sunbathed/swam a lot – because in 45 degrees, what else are you going to do?!
Explored the Souks – you can't visit Marrakech without taking in the souks. They're a huge maze of stores and bright colours. They're broken up into different areas, for instance the ones specialising in leather or rugs, and are just really interesting to walk around. Luckily, they also happen to be undercover so they provide cover from the blasting heat. You'll find that a lot of people will try and divert you to go and visit a shop ran by a family member or someone similar. We managed to avoid this for the most part until we met a rather insistent guy who decided that his friend would show us to his scarf making business. When we got there, it was actually really interesting to see how they dye the wool and how they make the colours out of natural products.
Saw the Koutoubia Mosque – this mosque dominates the Marrakech skyline. I think I read somewhere that no other building in Marrakech is allowed to be taller than the mosque. Unfortunately we weren't able to enter as you need to be a Muslim in order to do so, but it's still good to see from the outside and has some lovely gardens to walk around.
Took in the sights in Jemaa El Fna – Marrakech's main square. I'm not going to lie, I expected a bit more from this. I'd expected a square buzzing with people and activity but it was actually really quiet. Perhaps it was to do with the time of year (it was boiling hot and Ramadan). But we still got to see snake charmers and other various characters. As the picture below shows, it's very open and very flat…completely different to any other main square that I've been in.
Took a walk around the Arset Moulay Abdesslem Gardens – located near the Koutoubia Mosque, we stumbled upon these gardens by mistake. They're actually huge and home to lots of pretty flowers and plants.
If we go to Marrakech again, then there's a number of other places that I'd love to see, including the VERY Instagrammable Majorelle Gardens, the infamous Night Market and the Merdersa Ben Youssef. But in order to that, it's probably better go to in the cooler months. Exploring in that heat was not the one.
The weather
Did I mention that it was hot?! I've genuinely never known anything like it! At the same point as being baking, there was a little bit of rain each day too, if anything this was needed just to freshen up the air. And then, even more bizarrely, every now and then there would be a massive gust of wind. And then it would just disappear. It was the oddest thing I've seen, but one day when I was up at the bar grabbing some drinks there was a huge gust of wind that literally blew umbrellas metres up into the air and into the pool. I even had to seek shelter with the bar staff in the kitchen! But then, just like that, it disappeared. So. Odd.
Overall
We visited Marrakech in June and in hindsight, that may not have been the right time to go. It was fine for a chilled out pool-side holiday but too hot for sightseeing. I would love to go again in spring/autumn so that we can explore properly. It's a completely different city to anywhere else that I've been, but I really enjoyed it. Once you get over the fact that there is no order on the roads and that everything just feels chaotic, it's great to just take in everything around and appreciate a completely different culture to what you find in Europe.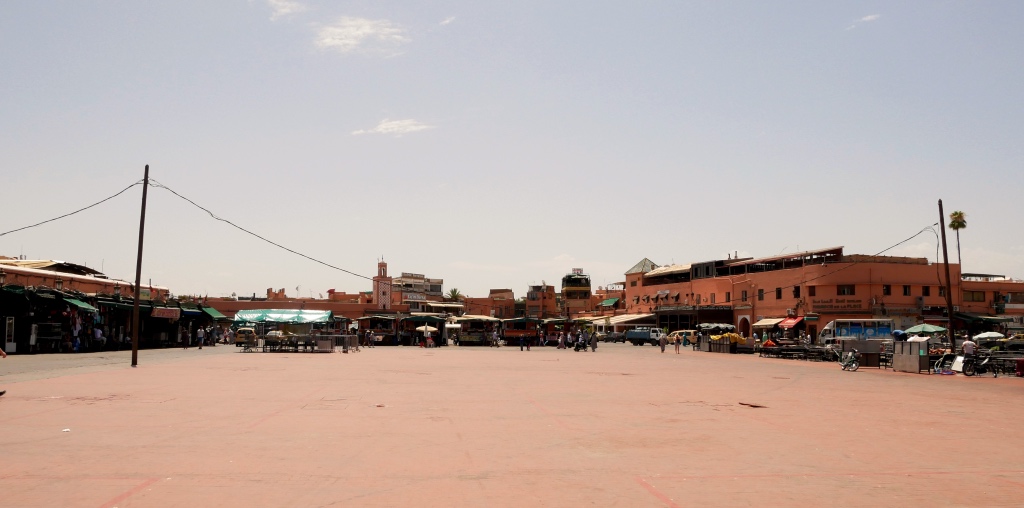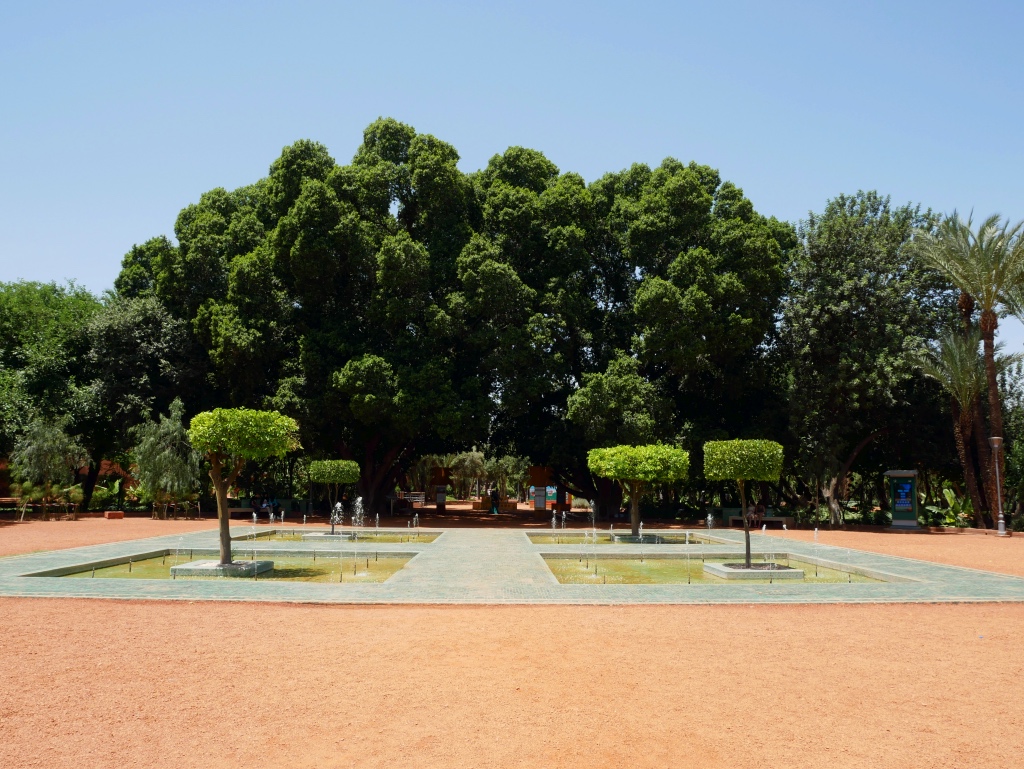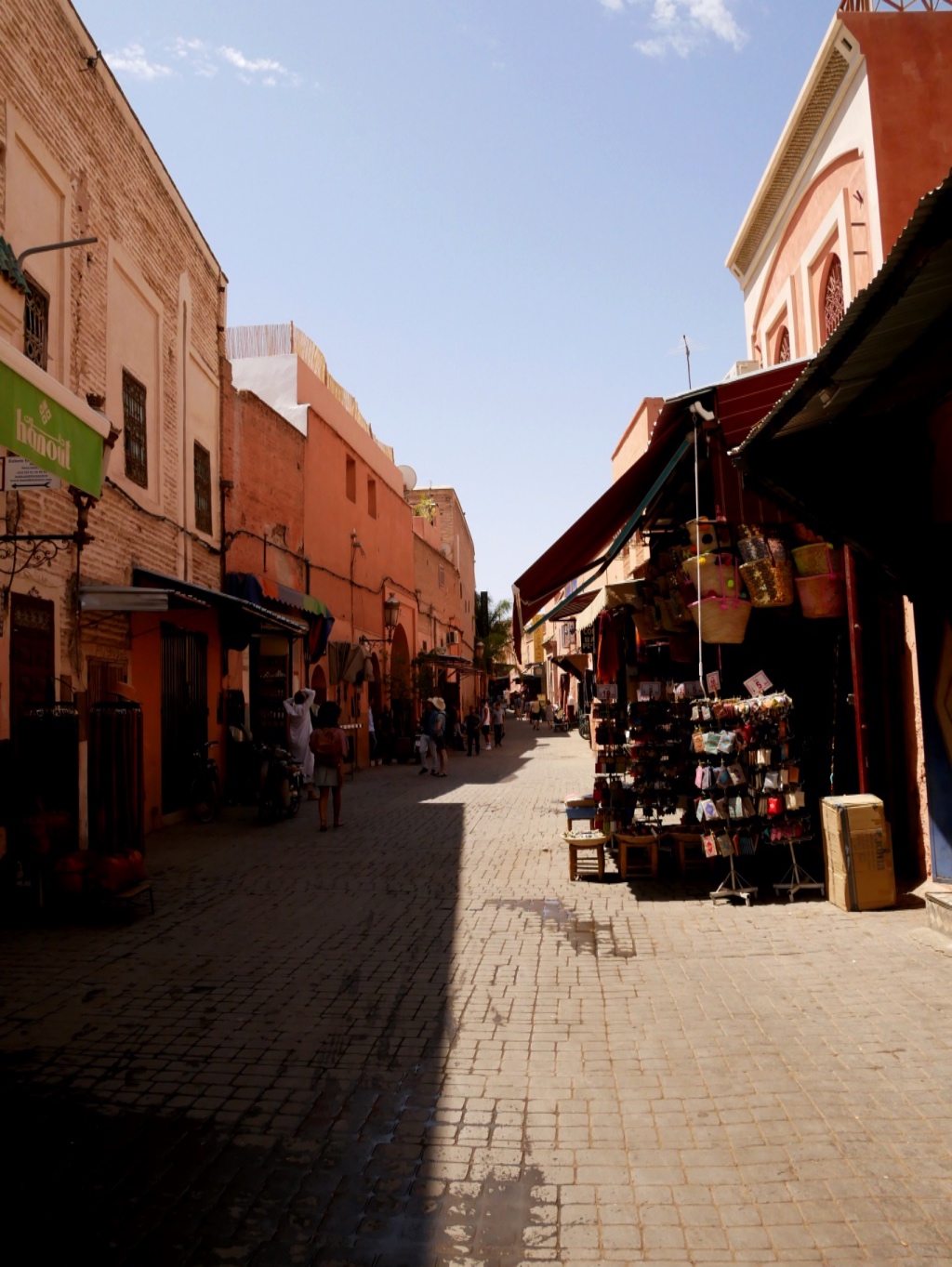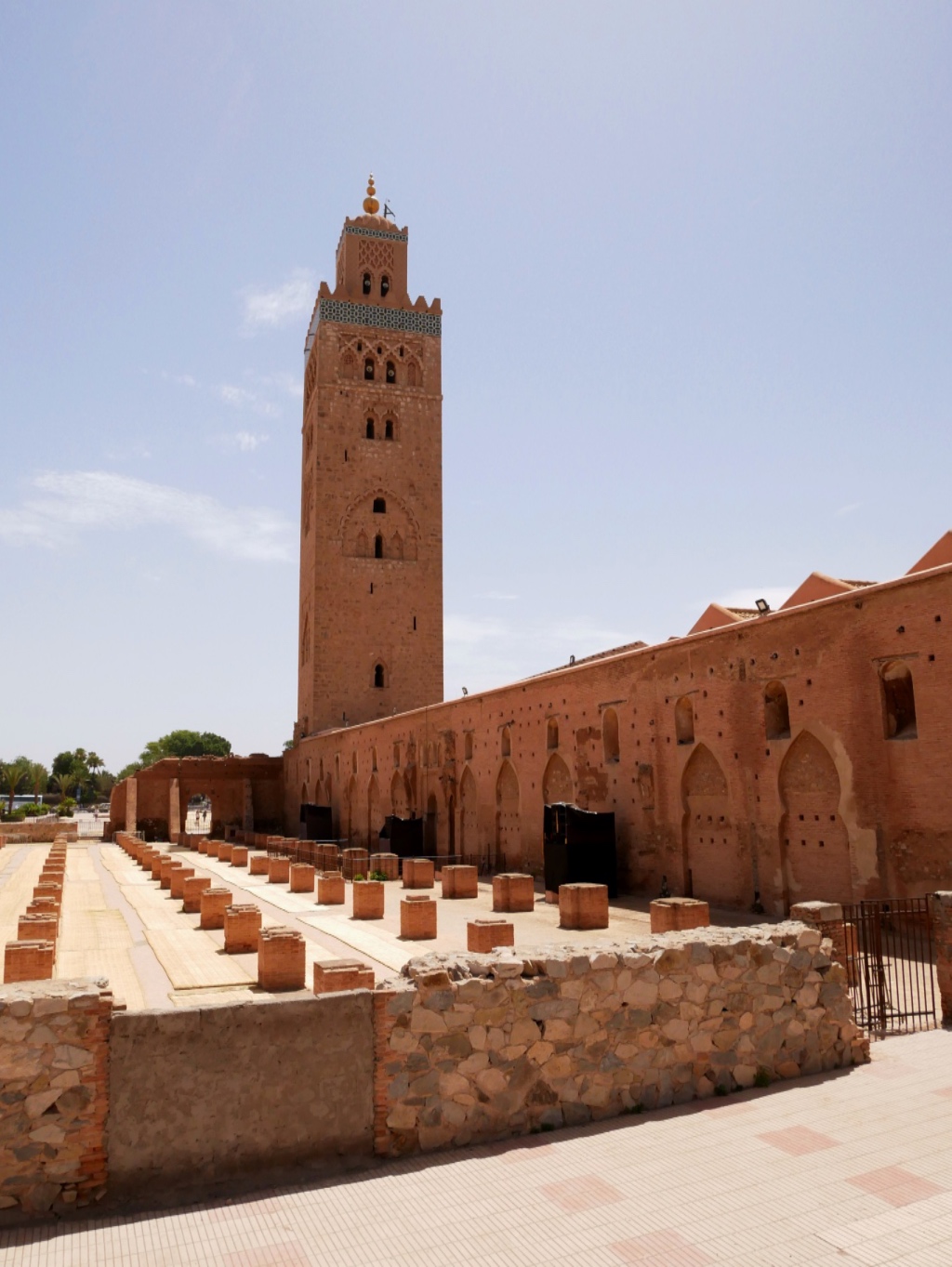 Have you been to Marrakech, what did you think?
Sammy x