If you follow me on Insta, you'll have seen that we went to Portugal for a few days back in January. We had a few days in Lisbon before we jumped on a train to Porto, you can read about our Porto adventure here. I'd been to Lisbon about 10 years ago, but didn't really remember too much about it, so it was great to do it again and do it properly. Something to note, there are tonnes of hills. Comfy footwear is essential. And with that, let's talk about our trip…
Where we stayed
Our hotel, the Brown's Downtown was in the perfect location, just a stone's throw away from the Praca do Comercio. The rooms were nice, although a bit worn in places – a lick of paint would easily sort it out, which made us wonder why they hadn't done that. It was also oddly loud in our room, in that we could hear whenever anyone was having a shower, due to the pipes going straight through our room. But those points aside, the hotel was fine for what we needed it for. It was a good base to use for exploring the city. The staff were great and kindly organised a complimentary bottle of sparkling wine for us after we told them that it was our anniversary.
What we did
We did A LOT of walking! The city is bigger than we thought and I have a feeling that there's so much of it that we didn't get to see, but we did see a fair amount. One of my favourite things was that there's a beautiful view around every corner – it's such a pretty city!
Watch the sunset from Praca do Comercio – the sunset that we saw was completely unexpected, but absolutely stunning. Loads of people gather by the beach to watch the sunset over the 25 de Abril bridge and the view is totally worth it.
Have a meal at the Time Out Market – we'd heard great things about the Time Out Market before we went out there, and so visiting here was definitely on our list. It's a huge food market, with stands by lots of different chefs spread out all around the hall. We ate at the stand by Henrique Sa Pessoa, and it was awesome. There's such a variety of foods on offer – there's something to suit everyone!
Ate gluten-free Pastel de Nata from Zarzuela – we stumbled upon this place and it was a real find! They do a huge range of gluten-free goodies, including the traditional Pastel de Nata, donuts and this amazing chocolate sponge and cream thing. So so good! We got these for breakfast on both days and went and sat down by the water. One of the best starts to a Monday that I've had in a while!
Took a ride on Tram 28 – Tram 28 is one of the older style trams and a definite must-do. It gets very busy, but hurtles around the streets and is a great way of seeing the sights. We took it from the middle of town, right up to the castle.
Visit the Castelo de Sao Jorge – the views from the castle are amazing. It's set high up in the hills and overlooks the whole city, lending its self to some beautiful photos.
Have a drink at Ginjinha sem Rival – we saw this place on Travel Man and so decided to pay a visit. It's a tiny little bar that only serves Ginjinha, which is a traditional Portuguese liqueur. It's very tasty and pretty strong, but you'll find the locals going in at all times of the day. We chatted with the guy who owns it and he's very knowledgeable on the local area, definitely worth at least one visit.
This list doesn't look as long as I'd like, but basically we just walked for miles taking it all in! We explored so much of the new and old parts of the city, there's so many pretty buildings and views.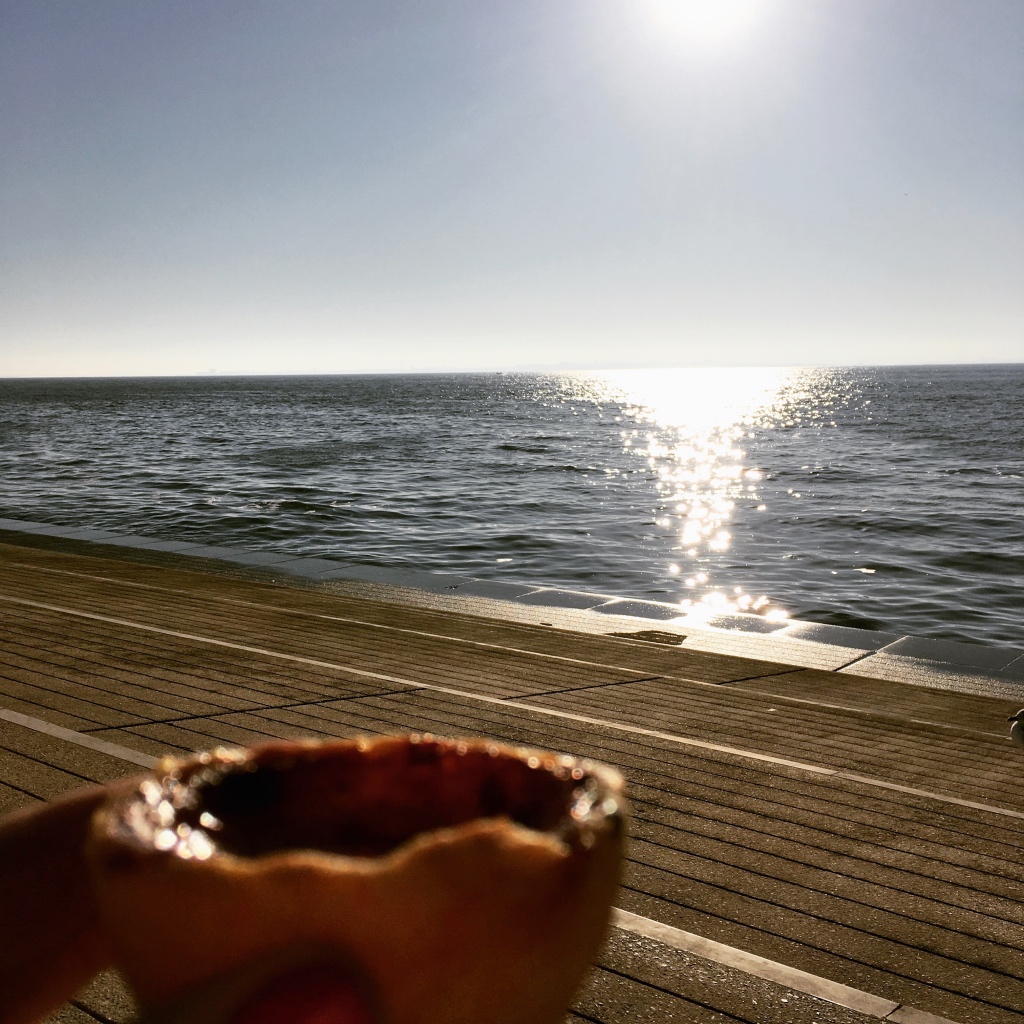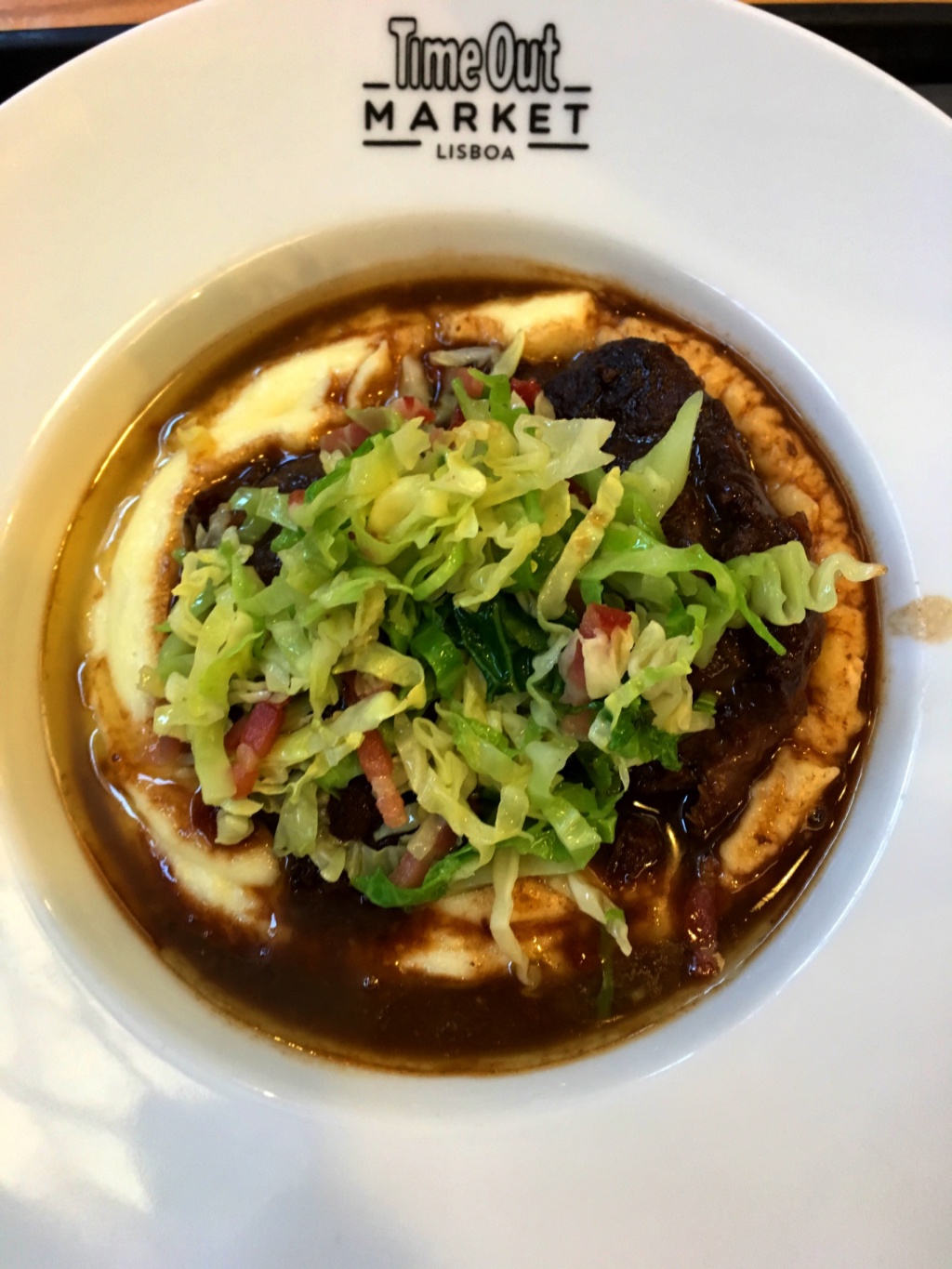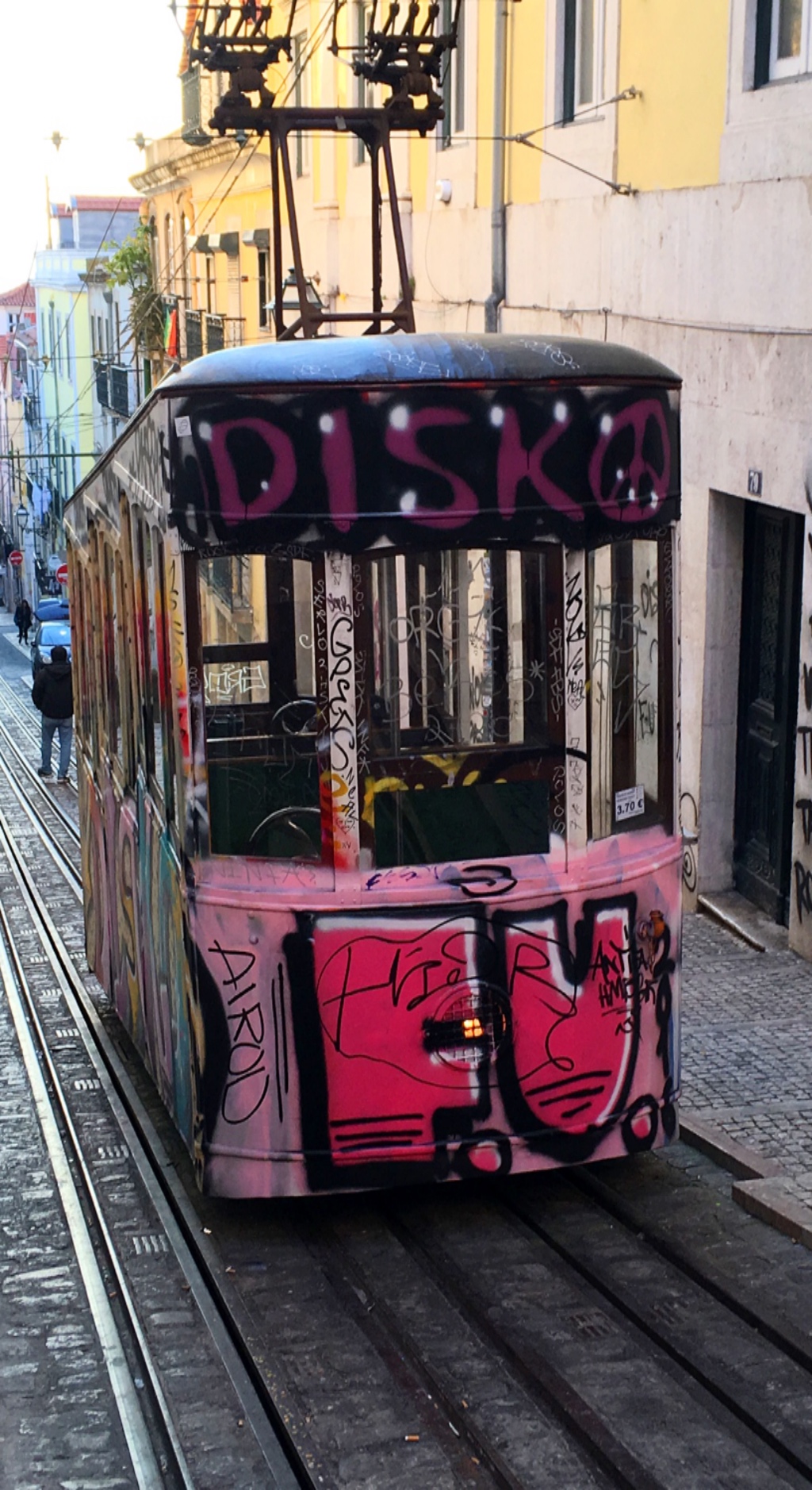 The weather
Going to Lisbon in January was the BEST idea weather-wise! It was so sunny and warm – perfect weather for exploring. It did get chilly in the evenings, so a bigger jacket was needed, but during the day it was lovely. For a bit of winter sun, Portugal is definitely a great place to visit.
Overall
Lisbon is up there with my favourite cities (Barcelona will always win, but Lisbon is close!). The food, the people, the wine, the views, the weather. So much to love! I would totally recommend a visit to anyone, it's so close to the UK as well – so perfect for a city break! Essentially, I could fan-girl about it for a while, but instead I'm just going to tell you to go, as it's awesome!
Sammy x