This is one of those blog posts that I had planned to write AGES ago…but like so many, I never got around to it. But, here we are, almost one year on from our trip to Berlin. I wasn't sure how eating gluten-free in Berlin was going to go, but actually it was much easier than I had anticipated. So, if you're heading to Berlin anytime soon, here are some of the places where you can eat gluten-free (note: I don't have a serious gluten intolerance, so there may have been some cross contamination that I wasn't aware of)…
Schlögl's Altberliner Gaststube
After a long morning of travelling, we were so hungry and stumbled across Schlögl's for lunch. Set slightly back from the main road, it has a really cute pub garden and a really homely feel. The service was great, and even though the waitress couldn't tell me straight away what was gluten-free, she was really helpful with the allergen list. We decided to share the Berliner Plateful of Sausages and it was so good. Huge portion size, but it was really nice to be able to try some of the local food.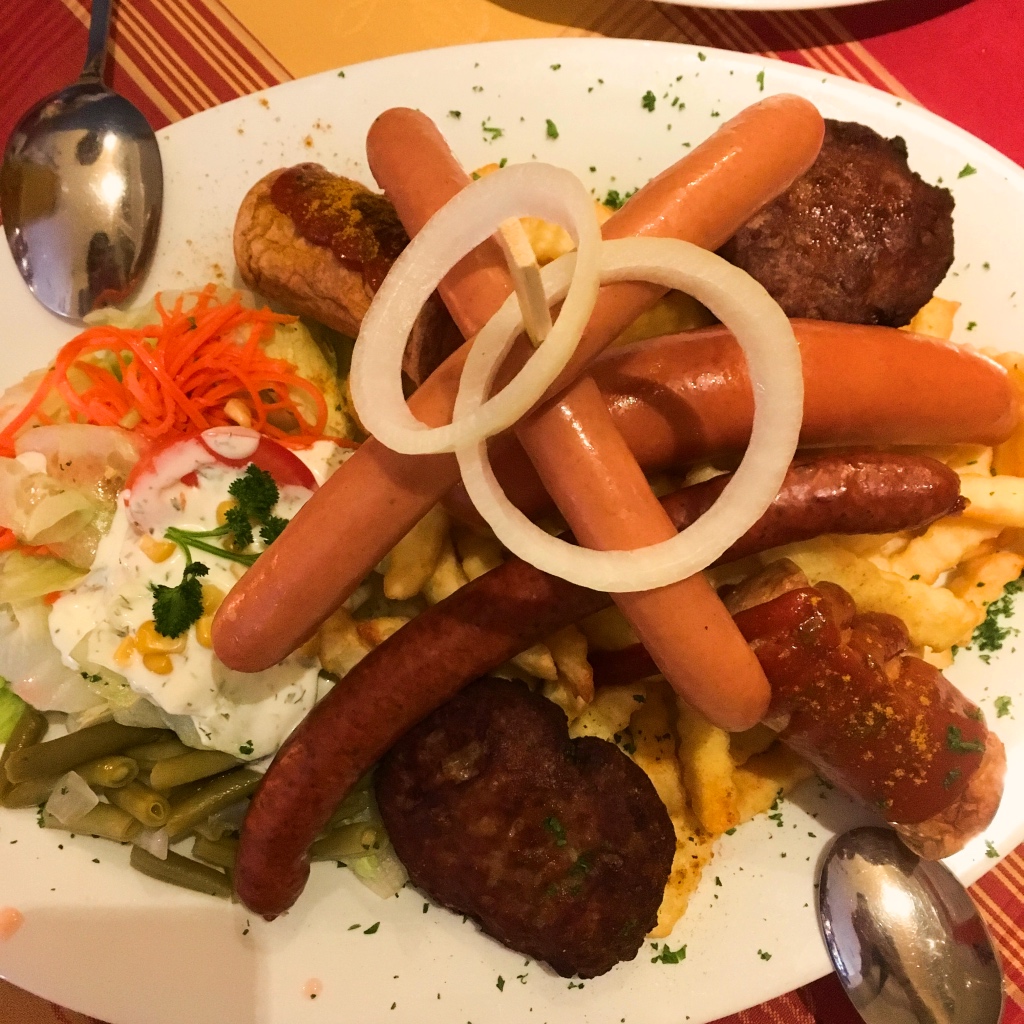 Restaurant Sphere
I wrote about this in my post about our weekend in Berlin, but this restaurant probably offers the best views of the city. Located at the top of the Fernsehturm, 207m above the city, this revolving restaurant is a great date night location. Make sure you book, as it does get busy. It was one of the few places where the allergens were clearly marked out on the menu and so you knew that you could order and not have to worry. The combinations of food were slightly odd, I had beef with a potato rosti and Asian vegetables which all tasted very nice but not sure I would usually put them together!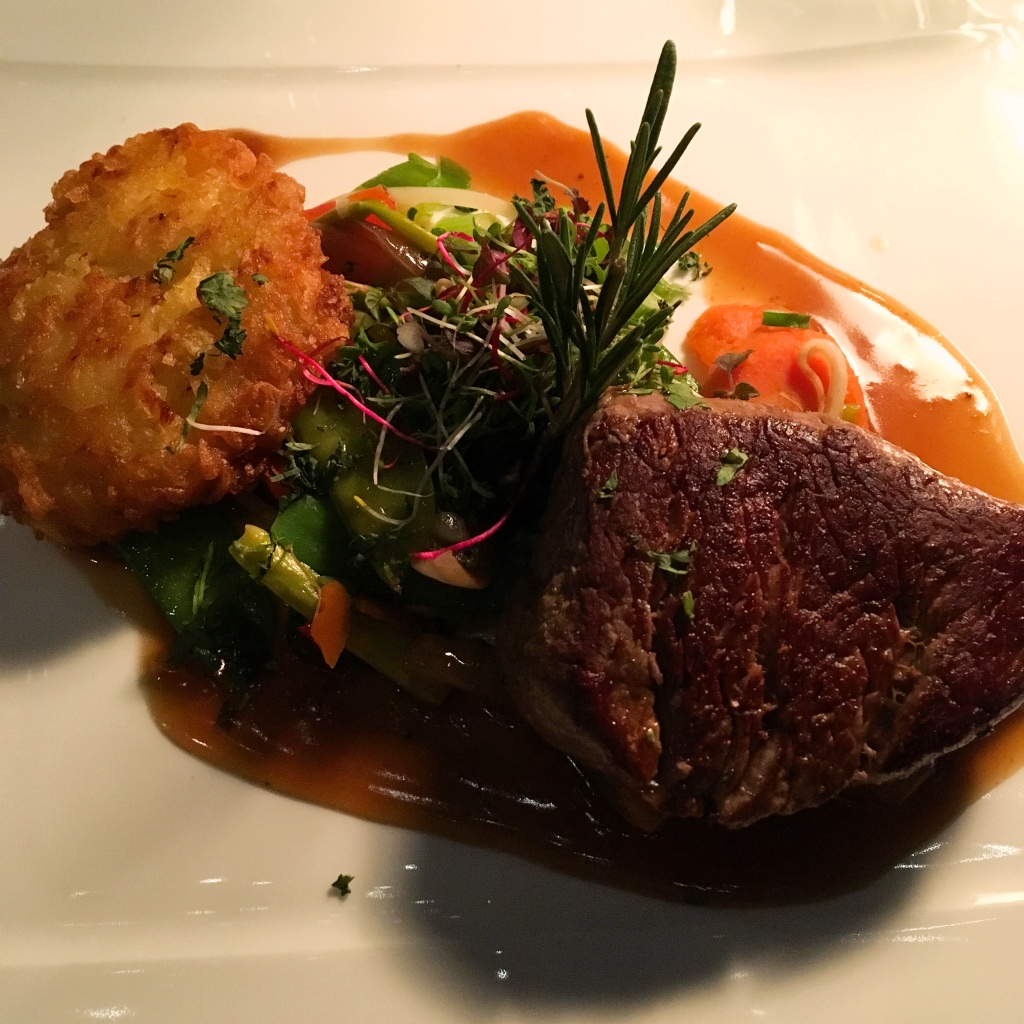 Restaurant Humboldts
This restaurant was located in our hotel (the Park Inn in Alexanderplatz) and they offered a all-you-can-eat lunch buffet on a Sunday, for €20 per person. If you read this regularly, then you'll know that I am all about that buffet life. There was such a huge selection of dishes and loads of GF options. I didn't get any pics as we were horrendously hungover from a BIG night at a beer hall, but with lots of food and a live band, it's a nice way to spend a Sunday.
Hopfingerbräu
Did you even go to Berlin if you didn't have Currywurst? Nope, my thoughts exactly. Hopfingerbräu is located near to the Brandenburg Gate, so it's in a great central location and is very well priced. The Currywurst was delicious – a good amount of spice and flavour. For less than €10, it was a great lunch option!