Let's be honest, as it's slipping more and more into winter in the U.K., this post will probably be applicable here too, soon. If you follow me on Insta or Twitter you'll likely have seen that in the last couple of months I've been to Oslo, Gothenburg and Stockholm. No, I don't know why we chose to visit Scandinavia in autumn/winter either, but whatevs. I will say this, it was very pretty and luckily we were prepared for the cold. I thought I'd share with you my winter city break essentials. It wasn't actually winter, but it was about 1 degree as a high and there was snow. So it was more wintery than you'll likely see in England this year. You'll see a common theme in the below, it's all about comfort and warmth.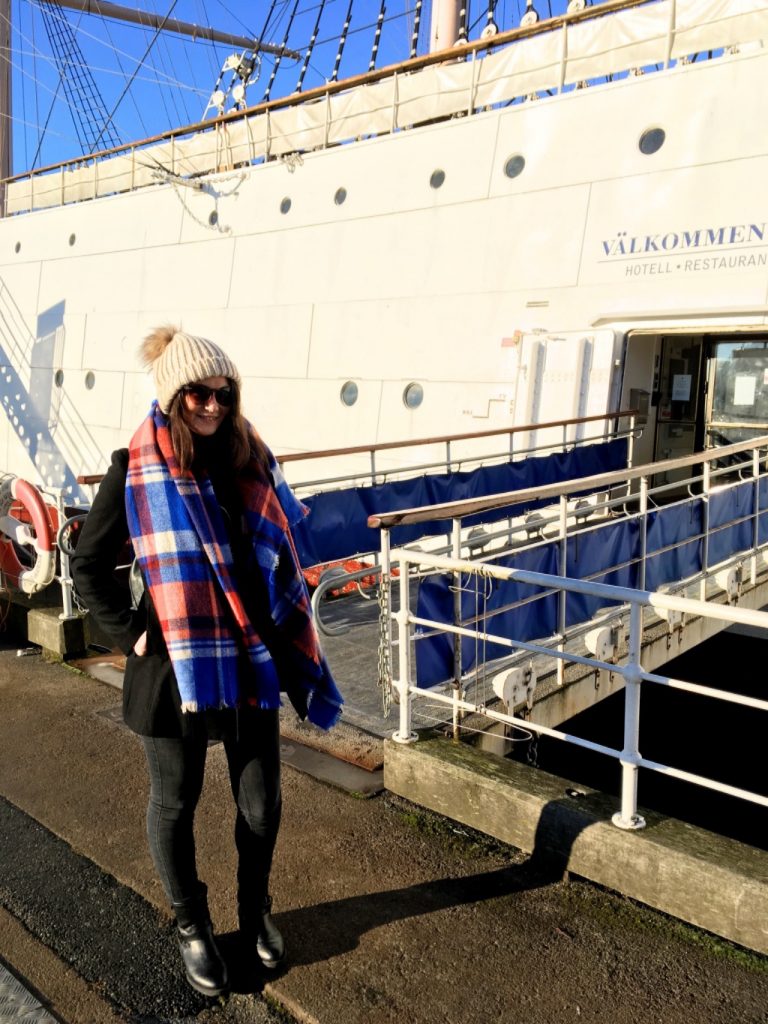 Other bits not pictured…
Layers – These are essential! They not only keep you warm but mean that you're ready to fight between the cold outdoors and the heating in those cute cafes you'll be visiting. For Sweden, I had a long sleeve t-shirt and knitted jumper for every day. The jumper in this photo is one I got a couple of years ago from New Look but I also snapped up a couple of rollnecks from there for only £9.99 each – bargain! Shop them here.
Woolly socks – After battling the elements in Oslo, we knew it was only going to be colder in Sweden. So me and the boy got some pairs of woolly socks to keep our feet snug and dry. These ones from Amazon definitely did the job.
Mittens – I got my mittens from H&M years ago and I love them! They're grey and woolly on the outside and fleecy on the inside. Perfect for keeping my hands warm. Not so perfect for when I want to use my phone. H&M don't have any this year, but these ones from Forever 21 are also super cute.
What do you usually pack for citybreaks?
Thanks for reading!
Sammy x