I love payday, I always feel so flush and get carried away. It then means that I spend the rest of the month broke…but it's fun at the time. At the weekend, the boy and I decided to hit up Westfield. I had a list of stuff that I wanted to get. I'm lucky with work that I can wear whatever I like. Typically for me, this is a pair of skinny jeans with a nice top and flats. So, I decided to boost up my work wardrobe a bit….
We ventured around a number of shops – H&M, Pull and Bear, Oasis, Mango, American Eagle Outfitters, House of Fraser, and the list goes on. Oddly, I didn't find that much in the stores that I really liked. Zara was closed for refurbishment and the queue in Bershka was so big that I couldn't be bothered to queue and pay for this shirt. I really like this shirt, stripes are such a great addition to any wardrobe. They make it look like you're trying just that little bit harder! This would have been great with a pair of skinny jeans and boots, or tucked in to a denim skirt. I may pop back there this week to purchase. But, here is what I did buy:
Dorothy Perkins, Coral Sleeveless Cami, £12  – This cami top is quite floaty, but teamed with a long necklace will look a bit smarter. It's a nice bright colour, meaning that it will show off any tan that I may have and will brighten up the day!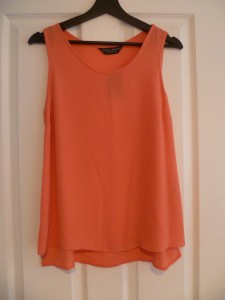 Dorothy Perkins, Gold Sparkle Stitch Jumper, £18 – I am a little opposed to buying knitted jumpers in August, but this is a jumper that the boy picked out and I think he did well! The gold stitch makes it a bit more glam, and it will be perfect to wear either over a little dress or teamed with skinnies for a more casual look. It will also be good with my denim shorts when I go to Spain next month and it gets a bit chilly.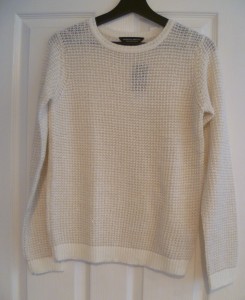 New Look, Grey Seam Back Pocket Front T-Shirt, £6.99 and New Look, White Pocket Front T-Shirt, £6.99 – I was really lacking basic t-shirts, but these fit the brief. They're comfy and slouchy, but will work tucked in to jeans and with a blazer on top, they'll look smart enough for work.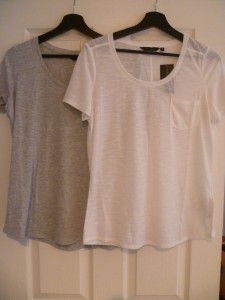 New Look, Blue Zip Front Sleeveless Top, £17.99 – I love this top. The zip does actually go up and down (rather than just being for decoration!). Meaning that it's versatile enough to be smart/sensible for work, or can be a bit more flirty for a night out.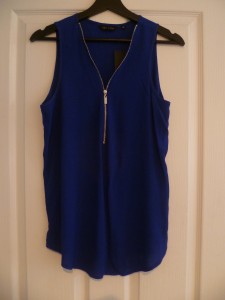 New Look, Cream Pussybow Sleeveless Shirt, £14.99 – Pussybows seem to be back in this autumn, time to dig them back out from the back of my wardrobe! This cream top from New Look is quite long and floaty, but will also be great tucked in to a skirt.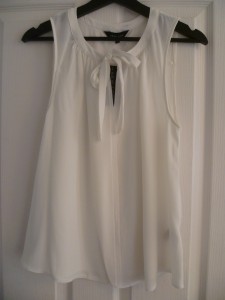 New Look, Mint Green Split Side T-Shirt, £14.99 – I love this top! Shooting it was so difficult as it's such a pale colour. It's super floaty and comfy, but the crepe material means that it looks that bit smarter.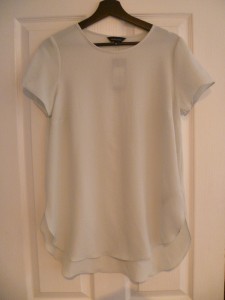 New Look, Blue Authentic Skinny Jeans, £22.99 – I've found that I've lost some weight recently and whilst this is great, it does mean that none of my jeans really fit! I've found that New Look do reasonably priced jeans, that are good quality and will last a while.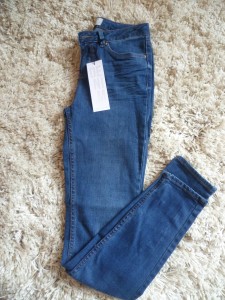 After all that shopping, we decided to finish off the day with a few glasses of champers to reward ourselves on a job well done!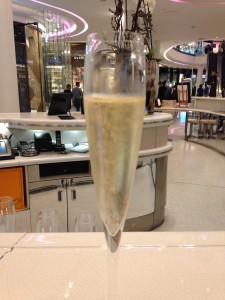 Hope you've all had lovely weekends!
Sammy x