Payday + waiting for the boy in Fulham Broadway shopping centre = cheeky little shopping trip to Accessorize.
I rarely change up the jewellery that I wear, but this is something that I'm keen to start doing. I usually just chuck on the same items every day, as I'm usually short on time and these are the closest to me. However, I'm starting to plan my outfits the night before, meaning that I have time to actually go through my jewellery box and mix it up. And with that in mind, and the fact that it was payday, it was definitely a good excuse to have a little peruse…
I have a silver watch and a rose gold watch, and so I like to get jewellery that will match either of those. Here's what I ended up with…
I lost my black and gold bracelet that I got in Venice (wahhh), but this little bracelet is a cute replacement. It's super casual, meaning it's great for daily wear. For some reason it's not on the website, but it was in there when I went!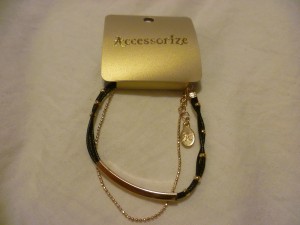 Bracelet, £4, Accessorize
This chunky silver bracelet is a good alternative to wearing my beloved Links one. It's plain, but bold, meaning that it will go with heaps of outfits.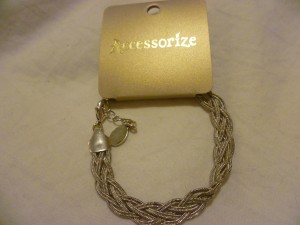 Fine Plaited Clasp Bracelet, £6, Accessorize
These rings are all so pretty, and are great for layering up or wearing on their own. Lots of variety, from coloured ones to ones with stones in…one for every outfit!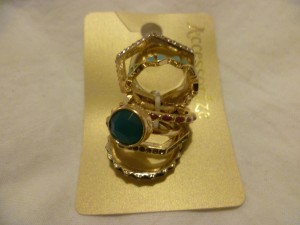 7 x Enamel and Stone Stacking Rings, £12, Accessorize
And finally, I got a new card holder, because why not?! This isn't on the site either.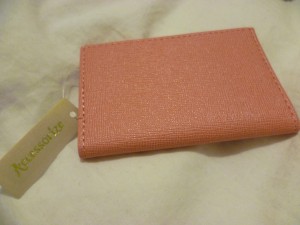 Card holder, £3, Accessorize
Sammy x